Why Apple Inc. Should Update the MacBook Pro Lineup in the Spring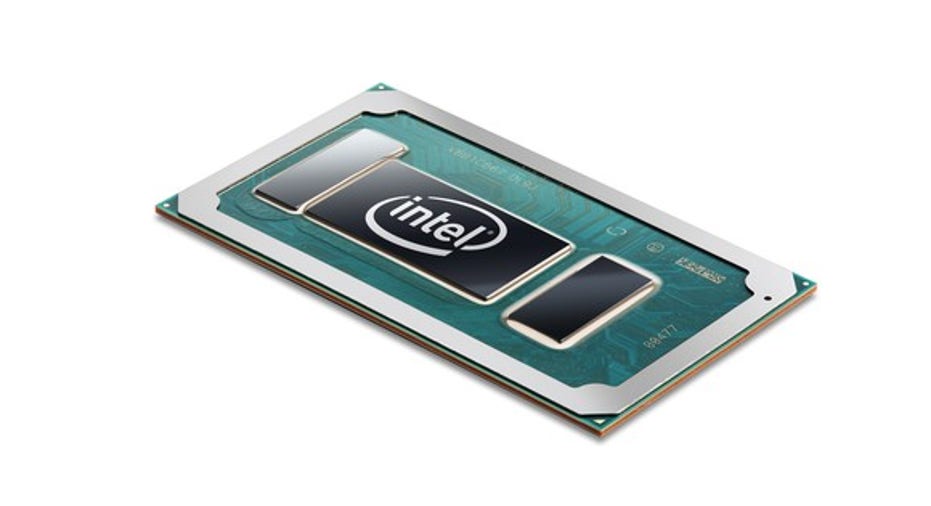 In October, Apple (NASDAQ: AAPL) finally rolled out long-awaited and much-anticipated updates to its MacBook Pro family of notebook computers. Both the 13-inch and 15-inch variants saw significant overhauls, including new track pads, faster processors, brighter and more colorful displays, and even the inclusion of a new touch bar on higher end 13-inch and all 15-inch models.
Image source: Apple.
The machines represented nice steps forward for the MacBook Pro lineup, which hadn't seen substantial updates for quite some time.
Nevertheless, I believe that Apple would be wise to update the lineup to include new processors as soon as possible, perhaps in a refresh in the March/April time frame. Here's why.
An easy update to the current lineup
The current MacBook Pro systems use Intel's (NASDAQ: INTC) sixth-generation Core processors. Those chips first made their debut in the third quarter of 2015, but it took Apple a full year to adopt them in its systems.
The new chips, which you can read more about here, essentially deliver greater speed and improved video playback capabilities.
Those chips are also what is known as "pin compatible" with the prior generation sixth-generation Core processors, which means Apple wouldn't need to go and completely redesign its logic boards and systems to accommodate the new chips.
How much of an upgrade would these chips be?
The chips used in the current 13-inch MacBook Pro computers are the following, based on how much a customer is willing to pay:
Core i5-6267U (2.9GHz base/3.3GHz single core turbo/3.1GHz dual core turbo)
Core i5-6287U (3.1GHz base/3.5GHz single core turbo/3.3GHz dual core turbo)
Core i7-6567U (3.3GHz base/3.6GHz single core turbo/3.4GHz dual core turbo)
The direct replacements for these chips from the seventh-generation Core processors are the following:
Core i5-7267U (3.1GHz base/3.5GHz single core turbo/3.5GHz dual core turbo)
Core i5-7287U (3.3GHz base/3.7GHz single core turbo/3.7GHz dual core turbo)
Core i7-7567U (3.5GHz base/4GHz single core turbo/3.9GHz dual core turbo)
The performance gains generation-over-generation here are significant, ranging from 12% to 15% in dual-core turbo speeds. That's on top of whatever gains in graphics and media capabilities that come with these chips.
Image source: Intel.
Why Apple should update the systems ASAP
Although Apple does have the benefit of being the sole vendor of macOS-based computers, meaning that customers who want to buy computers that run macOS have no choice but to buy Apple's computers, there's little reason for the company to put itself at a competitive disadvantage relative to its Windows-based competitors.
Apple's Macs are generally competitive, well-built devices, boasting best-in-class components in areas such as track-pads, displays, keyboards, wireless connectivity, and industrial design.
However, I believe that Apple's MacBook product lines would be stronger if the company were quicker to adopt Intel's latest processors. Doing so might mean Apple pays a little bit more for processors (though I can't imagine the premium is significant), but a modest bill-of-materials increase is probably worth it, as the latest processors give Apple an additional marketing point and its competitors one less potential advantage.
10 stocks we like better thanWal-MartWhen investing geniuses David and TomGardner have a stock tip, it can pay to listen. After all, the newsletter theyhave run for over a decade, the Motley Fool Stock Advisor, has tripled the market.*
David and Tomjust revealed what they believe are theten best stocksfor investors to buy right now... and Wal-Mart wasn't one of them! That's right -- theythink these 10 stocks are even better buys.
Click hereto learn about these picks!
*StockAdvisor returns as of December 12, 2016The author(s) may have a position in any stocks mentioned.
Ashraf Eassa owns shares of Intel. The Motley Fool owns shares of and recommends Apple. The Motley Fool has the following options: long January 2018 $90 calls on Apple and short January 2018 $95 calls on Apple. The Motley Fool recommends Intel. The Motley Fool has a disclosure policy.