Why Apple, Inc. Should Stay Aggressive With Share Repurchases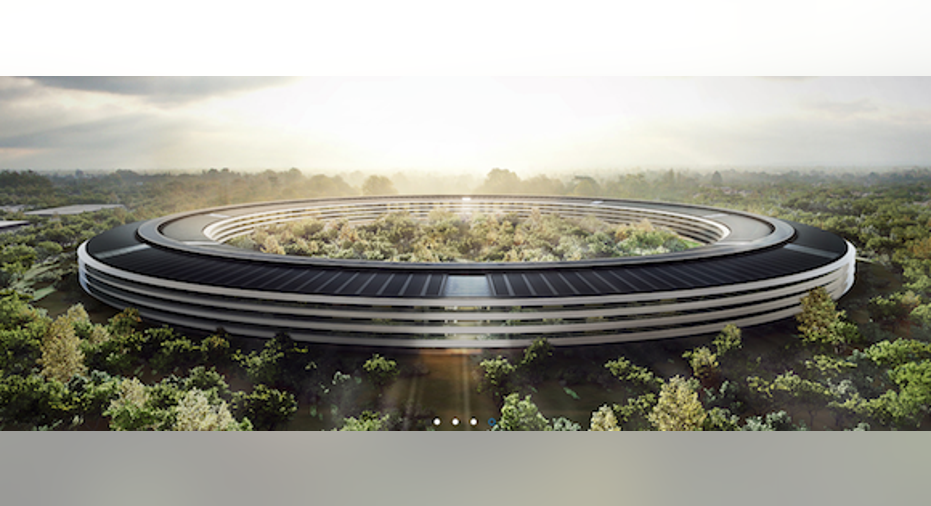 Image source: Apple.
Relatively speaking, Apple is taking a more conservative approach to its capital return program update this year. While the $50 billion overall increase is still impressive, and far greater than what most companies can afford to commit ($50 billion is greater than many companies' entire market caps), the expansion is comparatively lower than in prior years. To some extent, it makes sense to take a measured approach after having bought back an incredible $117 billion in stock over the past four years.
But here's the thing: Apple simply generates too much cash.
Too much, not too fastI've noticed this before, but Apple's cash generation capabilities are so great that even as the company has returned $163 billion in capital to shareholders since 2012, including both dividends and share repurchases, the iPhone maker still has more cash than when it started the program. By a lot.
Apple announced the capital return program in March 2012, at which time it was sitting on less than $100 billion in total cash ($97.6 billion to be exact). Shareholders had been demanding some form of capital return program for years, which just wasn't going to fly under Steve Jobs' watch. It was pretty clear that $100 billion was more than Apple needed to run the business, and Apple's generally conservative acquisition strategy also meant it was unlikely to blow that cash on a splashy purchase.
Yet here we are four years later, and Apple has given back $163 billion but still has more than it needs. At last count, Apple's net cash position was $161 billion, or 65% more than what it had when it announced the program. That includes $233 billion in gross cash and about $72 billion in long-term debt.
Here's how Apple's net cash position has grown despite the massive debt load.
Data source: SEC filings. Calendar quarters shown.
It should be clear now why I think Apple can afford to be more aggressive with its capital returns. But there are still a few other factors to consider.
Why not?It's also important to look at a company's valuation when evaluating the effectiveness of its share repurchase program. If the company repurchases when prices are too high, it risks destroying shareholder value if prices fall, and if it was never offsetting dilution from stock-based compensation in the first place.
Considering the magnitude of Apple's program, it is inherently accretive since Apple repurchases so many of its shares that it meaningfully reduces shares outstanding. Meanwhile, the valuation is cheap, as has long been the case. It's very unlikely that Apple's repurchases will prove to be badly timed.
But the more significant hurdle to increased capital returns is those pesky repatriation taxes. Of the $233 billion total, nearly $209 billion of Apple's cash now sits overseas, with $24 billion held domestically. The debt strategy has always been a roundabout way to tap foreign reserves without actually repatriating cash. Hopefully, that rumored repatriation tax holiday comes to fruition one of these days.
The article Why Apple, Inc. Should Stay Aggressive With Share Repurchases originally appeared on Fool.com.
Evan Niu, CFA owns shares of Apple. The Motley Fool owns shares of and recommends Apple. Try any of our Foolish newsletter services free for 30 days. We Fools may not all hold the same opinions, but we all believe that considering a diverse range of insights makes us better investors. The Motley Fool has a disclosure policy.
Copyright 1995 - 2016 The Motley Fool, LLC. All rights reserved. The Motley Fool has a disclosure policy.