Why Analysts Are Wrong About Hewlett Packard Enterprise Stock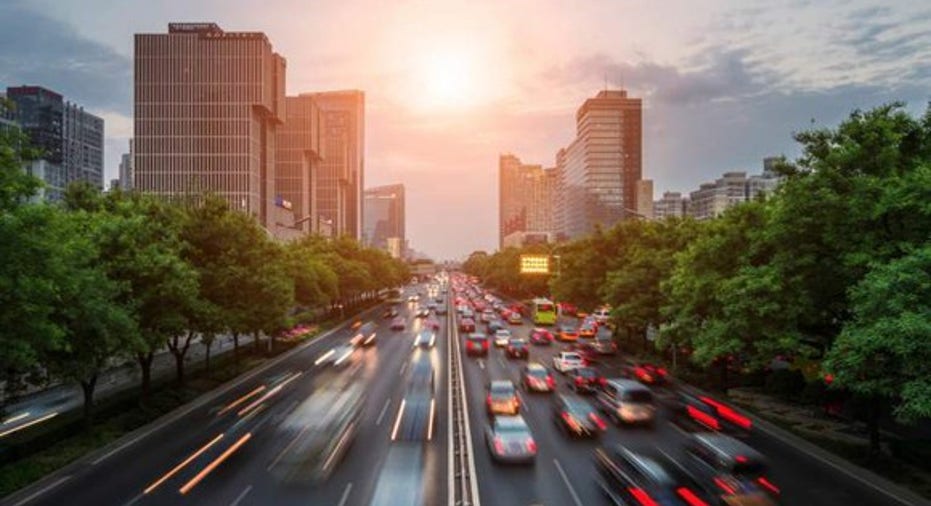 Uncertainty is a concern for investors and analysts alike, so perhaps it's the pending changes at Hewlett Packard Enterprise (NYSE: HPE) that are to blame for the bearishness around it. HP Enterprise stock ended trading Fridayat $24.51 a share with an average target price of $25 equal to all of 2% upside.
Those tepid attitudes could be related to the fact that analysts' time frames tend to be around 12 months, or that HP Enterprise stock has already soared 61% year-to-date. But for investors with some patience, there are several reasons HP Enterprise warrants a long look, despite the negative sentiments.
Change is good
HP Enterprise's decision to spin off and merge its Enterprise Services unit withComputer Sciences Corp. (NYSE: CSC) likely added fuel to some bears' fire. The estimated $8.5 billion deal with CSC is expected to close the end of March, about the same time another significant change should come to fruition.
HP Enterprise is also selling off most of its software division assets to another tech giant, U.K.-based Micro Focus (NASDAQOTH: MCFUF). The deal with Micro Focus is valued at a whopping $8.8 billion andwill create "one of the world's largest pure-play enterprise software companies."
Before you follow the lead of those HP Enterprise analysts who are running for the hills, there are a few things worth considering as regards the CSC and Micro Focus deals. First, when the smoke clears HP Enterprise shareholders will be the proud owners of approximately 50% of each IT leader.
With their respective target markets -- IT services in the case of CSC, and enterprise software for Micro Focus -- along with HP Enterprise's cloud infrastructure and other solutions, shareholders will gain exposure to three leaders in their segments. And there are additional benefits that fall right in line with CEO Meg Whitman's vision of HP Enterprise's future.
Solid as a rock
Whitman's efforts to streamline HP Enterprise into a more nimble player in hyper-growth markets including infrastructure-as-a-service (IaaS) -- which is expectedto grow over 38% this year in public cloud sales alone -- include managing costs. Last quarter, HP Enterprise shaved more than $1.6 billion in overhead, decreasing spending across every area.
The CSCarrangement is expected to remove about 100,000 employees -- and their associated costs -- from HP Enterprise's books. And the positive impact of cutting costs is already evident. Despite reporting a 2% drop in revenue to $12.5 billion after one-time items, HP Enterprise delivered an impressive 11% increasein earnings per share (EPS) to $0.61, along with better operating margin.
HP Enterprise's already rock-solid balance sheet will also benefit. A yearago, HP Enterprise was sitting on $9.84 billion in cash and equivalents, which in and of itself was more than adequate. In the recent quarter, HP Enterprise's ready cash position climbed over $3 billion to $12.99 billion and will get even better with the pending deals.
The agreement with Micro Focus, in addition to shareholders' 50.1% ownership stake, includes a $2.5 billion cash payment to HP Enterprise. So when it's said and done, HP Enterprise will be ideally positioned to fill gaps in its product suite with targeted, niche acquisitions similarto the $275 million deal for big data analytics and computing provider SGI.
One more thing
The aforementioned year-to-date stock gains of 61% might suggest HP Enterprise stock is overvalued, but in fact it's just the opposite. Based on its P/E ratio of 13, HP Enterprise is one of the least expensive alternatives in its sandbox. Looking ahead, HP Enterprise is valued at just 11 times future earnings.
Here's the bottom line: Long-term investors shouldn't let analyst negativity, pending changes, or HP Enterprise's stellar 2016 performance scare them off. It's delivering EPS growth and paring expenses. Its shareholders will soon own three IT leaders and its strong balance sheet is getting stronger. That's simply too many positives to warrant the negative sentiments.
10 stocks we like better than Hewlett-Packard Enterprise When investing geniuses David and Tom Gardner have a stock tip, it can pay to listen. After all, the newsletter they have run for over a decade, Motley Fool Stock Advisor, has tripled the market.*
David and Tom just revealed what they believe are the 10 best stocks for investors to buy right now... and Hewlett-Packard Enterprise wasn't one of them! That's right -- they think these 10 stocks are even better buys.
Click here to learn about these picks!
*Stock Advisor returns as of Nov. 7, 2016
Tim Brugger has no position in any stocks mentioned. The Motley Fool has no position in any of the stocks mentioned. Try any of our Foolish newsletter services free for 30 days. We Fools may not all hold the same opinions, but we all believe that considering a diverse range of insights makes us better investors. The Motley Fool has a disclosure policy.