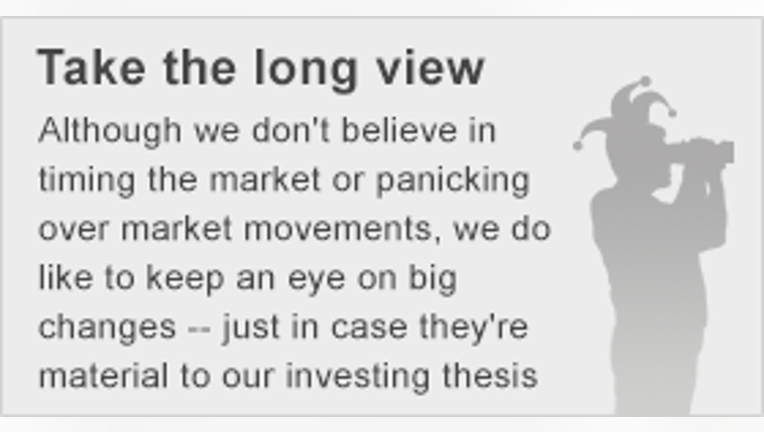 What: The potential to add a second commercial product to its lineup in 2016 caused shares in Anacor Pharmaceuticals to soar 250.3% higher last year, according to Capital IQ.
So what: On January 7, Anacor Pharmaceuticals reported that it has filed its eczema drug, crisaborole, for FDA approval.
The filing comes after crisaborole demonstrated solid safety and efficacy in two phase 3 trials.
In one of these studies, 51.7% of patients achieved a 0 or a 1 on the investigator's static global assessment at day 29, and 32.8% did so with a minimum two-grade improvement. In the second study, the results were 48.5% and 31.4% for these two groupings, respectively.
Image source: Novartis AG.
Now what: If the FDA agrees with Anacor Pharmaceuticals that crisaborole is approval-worthy, then it will become a second revenue-generating product for the company.
Currently, Anacor Pharmaceuticals and partner Novartis AG's Sandoz unit market Kerydin, a topical therapy for toenail fungus. In Q3, sales of Kerydin totaled $40 million, $19.1 million of which flowed through to Anacor Pharmaceuticals.
Kerydin has only been on the market since September 2014, and Anacor Pharmaceuticals' revenue from it jumped 18% between the second and third quarters; so, it appears there's still room for sales of this drug to grow.
However, it's crisaborole that could really justify Anacor Pharmaceuticals' big market cap, and therefore, investors may not want to chase this one much higher until we see if the FDA approves it -- and if doctors embrace it. After all, Anacor Pharmaceuticals' $4.6 billion market cap is about 2.7 times industry watchers' peak annual sales forecast for crisaborole, and that could suggest that a lot of crisaborole's value is already being priced into the company's valuation.
The article Why Anacor Pharmaceuticals Sky-Rocketed 250% in 2015 originally appeared on Fool.com.
Todd Campbell has no position in any stocks mentioned. Todd owns E.B. Capital Markets, LLC. E.B. Capital's clients may have positions in the companies mentioned. The Motley Fool has no position in any of the stocks mentioned. Try any of our Foolish newsletter services free for 30 days. We Fools may not all hold the same opinions, but we all believe that considering a diverse range of insights makes us better investors. The Motley Fool has a disclosure policy.
Copyright 1995 - 2016 The Motley Fool, LLC. All rights reserved. The Motley Fool has a disclosure policy.