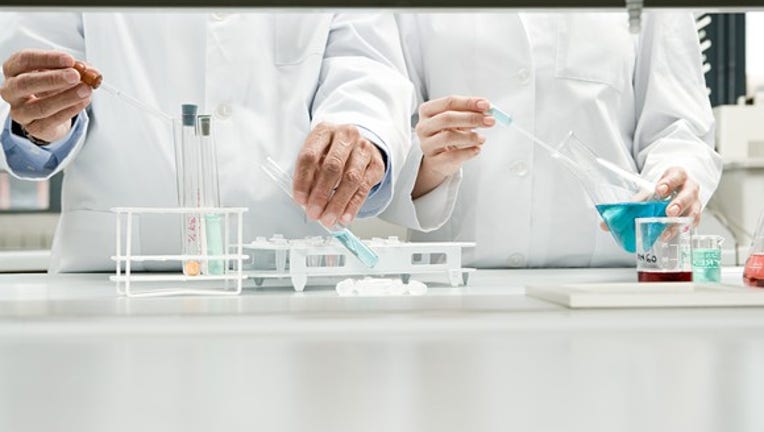 Image source: Getty Images.
What happened
Shares of the rare-disease drugmakerAmicus Therapeutics (NASDAQ: FOLD) fell by more than 11% in pre-market trading today after the company announced a $225 million convertiblesenior note offering.
So what
Amicus' move to shore up its cash position isn't unexpected in the least. After all, the Food and Drug Administration is requiring the drugmaker to perform an additional clinical study for its oral drug Galafold (migalastat) as a potential treatment for the rare genetic disorder known as Fabry disease. In short, the drugmaker clearly needed a large cash infusion to fund another pivotal-stage trial for Galafold (as well as its other clinical activities).
Now what
Amicus believes that it should have a full regulatory filing forGalafold ready by late 2019, implying that the drug may be commercially available in the U.S. by 2020.
The good news is that company is starting to generate revenue from Galafold's approval in the EU earlier this year, which should help to shrink its net loss per share moving forward. As an added bonus, Amicus does have other early to mid-stage clinical assets that could act as a backstop in case the FDA continues to stonewallGalafold from reaching the market.
In all, Amicus is far from a sure thing based on Galafold's uncertain regulatory fate in the U.S., but then again, early stage orphan drugmakers have proven to be great long-term investments for the most part. That's why this speculative biotech stock might be worth buying on this latest dip.
10 stocks we like better than Amicus Therapeutics When investing geniuses David and Tom Gardner have a stock tip, it can pay to listen. After all, the newsletter they have run for over a decade, Motley Fool Stock Advisor, has tripled the market.*
David and Tom just revealed what they believe are the 10 best stocks for investors to buy right now... and Amicus Therapeutics wasn't one of them! That's right -- they think these 10 stocks are even better buys.
Click here to learn about these picks!
*Stock Advisor returns as of Nov. 7, 2016
George Budwell has no position in any stocks mentioned. The Motley Fool has no position in any of the stocks mentioned. Try any of our Foolish newsletter services free for 30 days. We Fools may not all hold the same opinions, but we all believe that considering a diverse range of insights makes us better investors. The Motley Fool has a disclosure policy.