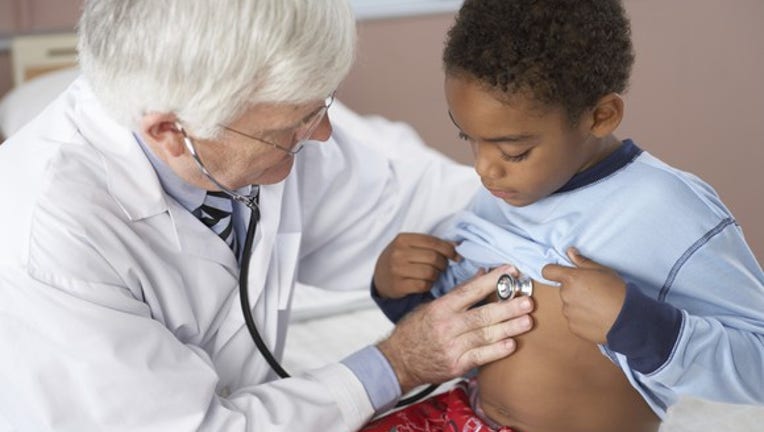 What happened
Amicus Therapeutics (NASDAQ: FOLD) ended the day up 17%, after the company's CEO John Crowley and his daughter Megan (who has Pompe disease) were highlighted during President Donald Trump's address to Congress last night.
The biotech also announced fourth-quarter earnings this morning, highlighting the company's launch of Galafold in the EU.
Image source: Getty Images.
So what
Crowley started Novazyme Pharmaceuticals, later acquired by Genzyme, to develop the drug Myozyme to help his daughter's condition. The President used Crowley's story as an example of how "our slow and burdensome approval process at the Food and Drug Administration keeps too many advances, like the one that saved Megan's life, from reaching those in need."
It's debatable whether the FDA actually held up development of Myozyme -- the drug was approved based on uncontrolled clinical trials in just a handful of patients -- but Crowley's new company, Amicus Therapeutics, is certainly running into roadblocks at the FDA. The agency wants more data before approving Galafold, the biotech's treatment for a rare condition called Fabry disease.
Meanwhile, European regulators have already approved Galafold. During its earnings report, Amicus said 75 patients were on Galafold, and the company believes it can bring the total up to 300 by the end of this year.
Now what
The President's comments could mean that the FDA will become softer, but even if the agency makes a general shift toward reducing efficacy requirements to speed drug development, there are no guarantees that change will apply to Galafold specifically.
At this point, the safest bet is for investors to value Amicus on potential sales in the EU and Japan, where an application should be submitted in the first half of this year. If U.S. sales come earlier than expected, that will offer more upside.
10 stocks we like better than Amicus TherapeuticsWhen investing geniuses David and Tom Gardner have a stock tip, it can pay to listen. After all, the newsletter they have run for over a decade, Motley Fool Stock Advisor, has tripled the market.*
David and Tom just revealed what they believe are the 10 best stocks for investors to buy right now... and Amicus Therapeutics wasn't one of them! That's right -- they think these 10 stocks are even better buys.
Click here to learn about these picks!
*Stock Advisor returns as of February 6, 2017
Brian Orelli and The Motley Fool have no position in any of the stocks mentioned. The Motley Fool has a disclosure policy.