Why American Airlines Group, Inc. Shares Slumped 15.4% in April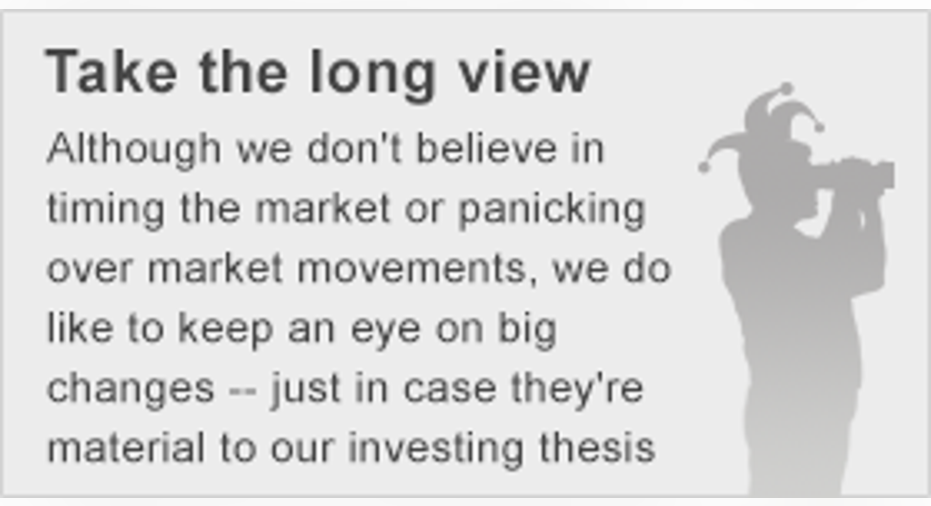 American Airlines stock plunged last month. Image source: American Airlines.
What: It's safe to say that April wasn't a good month for airline investors. Most major airlines reported significant unit revenue declines for the first quarter and projected similarly steep declines for Q2.
No. 1 U.S. airline American Airlines was no exception. As a result, its stock price cratered last month, falling 15%, according to data provided by S&P Global Market Intelligence.
American Airlines April Stock Performance, data by YCharts
So what: American Airlines earned an airline-industry record $6.3 billion adjusted profit last year, as its fuel costs plunged by more than $5 billion year over year.
Nevertheless, American's stock price fell more than 20% during 2015, as passenger revenue per available seat mile (PRASM) declined 5.4% for the full year. Many investors were worried about what would happen when oil prices start to rise again -- as they inevitably will. In a more normal environment of flat or rising oil prices, unit revenue declines would usually lead to margin contraction.
That dreaded scenario is starting to materialize. As a result, American Airlines stock has continued falling this year. In fact, American's pre-tax profit declined slightly in Q1 and the company expects an even bigger drop in Q2. Fuel prices are still falling -- yet American's PRASM declines have accelerated to the 6%-8% range.
Based on the current trajectory of oil prices, American is on pace to see much lower fuel savings in the second half of 2016. Unless it can stabilize its unit revenue in the next few months, profit could start to decline steeply later this year.
Now what: American Airlines executives remain very confident in the company's long-term prospects, as evidenced by their aggressive share repurchases. During the Q1 earnings call last month, President Scott Kirby stated that the unit revenue outlook for June and beyond is much better than for April and May. Still, PRASM isn't likely to return to growth until 2017.
Even if American Airlines can't duplicate its stellar 2015 earnings, its stock could still recover. Analysts currently expect the company to post earnings per share of about $5.70 this year, which implies that its pre-tax profit will decline by about $1 billion year over year. American Airlines stock trades for just six times that estimate.
This indicates that most investors expect earnings to continue declining beyond 2016. If American can instead grow EPS next year by stabilizing its PRASM performance, the stock could benefit from significant multiple expansion.
The article Why American Airlines Group, Inc. Shares Slumped 15.4% in April originally appeared on Fool.com.
Adam Levine-Weinberg is long January 2017 $30 calls on American Airlines Group. The Motley Fool is long January 2017 $35 calls on American Airlines Group. Try any of our Foolish newsletter services free for 30 days. We Fools may not all hold the same opinions, but we all believe that considering a diverse range of insights makes us better investors. The Motley Fool has a disclosure policy.
Copyright 1995 - 2016 The Motley Fool, LLC. All rights reserved. The Motley Fool has a disclosure policy.