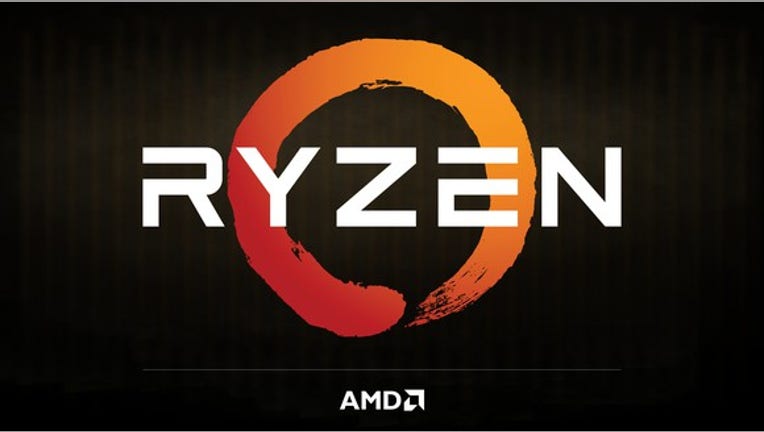 What happened
Shares of Advanced Micro Devices (NASDAQ: AMD) plunged on Tuesday following a first-quarter report that failed to justify the stock's 300% gain last year. AMD matched analyst expectations, but its guidance for the second quarter left a lot to be desired, despite a flurry of new product launches. AMD stock was down 19% at 11:40 a.m. EDT.
So what
AMD reported first-quarter revenue of $984 million and a non-GAAP earnings-per-share loss of $0.04, in line with average analyst estimates. The computing and graphics segment enjoyed a 29% year-over-year revenue increase, buoyed by AMD's mainstream Polaris graphics cards and its high-end Ryzen 7 CPUs. The segment still posted an operating loss despite this growth, losing $15 million on sales of $593 million.
Image source: AMD.
AMD expects to grow revenue by 12% year over year during the second quarter, a number that isn't as impressive as it seems. The second quarter will include a full quarter of Polaris, which didn't launch until the end of the second quarter last year, a full quarter of Ryzen 7, nearly a full quarter of Ryzen 5, the mainstream line of AMD's new CPUs, and some contribution from Vega and Naples, AMD's upcoming high-end GPU and server chip.
Given all of these new products, investors were likely expecting more than a 12% revenue increase for the second quarter. This lackluster guidance prompted Macquarie to downgrade the stock to "underperform," slashing the price target to just $10 per share. Goldman also cut its price target down to $10.50 per share.
Now what
With stiff competition from Intel and NVIDIA, AMD's turnaround is not going to be easy. Given the surge in the stock price last year, investors were betting on AMD's new products making a big splash. Polaris and Ryzen are driving growth but not nearly enough to justify the runaway optimism of the past year.
Vega and Naples are still set to launch during the second quarter, and they should drive growth during the second half. But how much growth and whether the bottom line will finally turn the corner in a meaningful way remain to be seen.
10 stocks we like better than Advanced Micro DevicesWhen investing geniuses David and Tom Gardner have a stock tip, it can pay to listen. After all, the newsletter they have run for over a decade, Motley Fool Stock Advisor, has tripled the market.*
David and Tom just revealed what they believe are the 10 best stocks for investors to buy right now... and Advanced Micro Devices wasn't one of them! That's right -- they think these 10 stocks are even better buys.
Click here to learn about these picks!
*Stock Advisor returns as of May 1, 2017
Timothy Green has no position in any stocks mentioned. The Motley Fool owns shares of and recommends Nvidia. The Motley Fool recommends Intel. The Motley Fool has a disclosure policy.