Why Amazon.com, Inc. Stock Popped 11.1% in April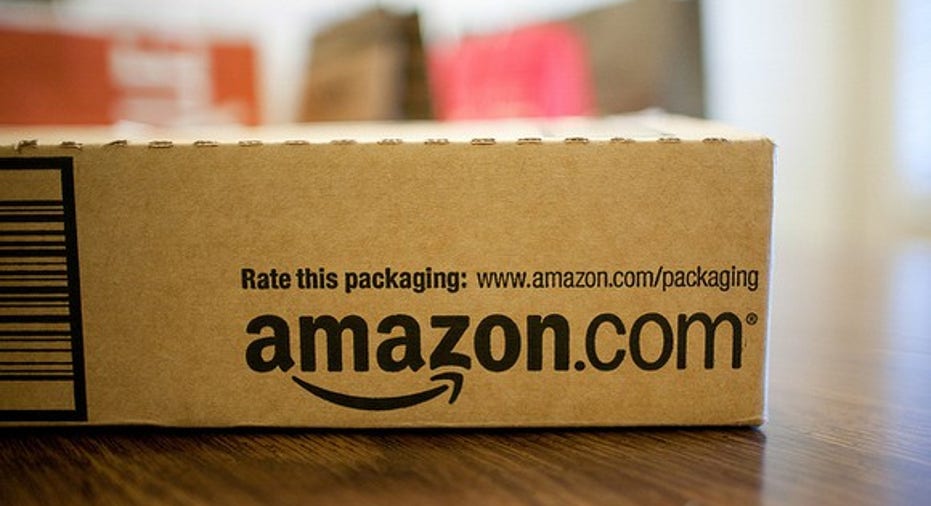 What:Shares ofAmazon.com rose 11.1% in the month of April, according to data provided byS&PGlobal Market Intelligence, driven by the online retail juggernaut's impressive first-quarter 2016 results.
So what:That's not to say Amazon looked great earlier in the month. In fact, as of April 9 I noticed Amazon stock had fallen 12% year to date on the heels of what the market dubbed a disappointing quarter in late January. And though Amazon had technically met or exceeded each of its own financial targets for the period, Wall Street was hoping for even more, especially considering Amazon had handily beaten analysts' estimates in each of the prior four quarters.
However, Amazon returned to form with its first-quarter report on April 29, in which it announced net sales rose an incredible 28% year over year, to $29.1 billion. That translated to net income of $513 million for the quarter, compared to a net loss of $57 million in the same year-ago period. Operating income also more than quadrupled, to $1.1 billion, and Amazon's free cash flow had roughly doubled year over year on a trailing 12-month basis, to $6.4 billion.
But arguably most intriguing were the underlying drivers of Amazon's results. Within its top line, net product sales climbed a healthy 20.5% year over year, to $20.6 billion, comprising the bulk of total revenue as per usual. Meanwhile, Amazon's services segment saw revenue rise an even better 51.7%, to just over $8.5 billion.
For the latter, Amazon can thank the runaway success of its lucrative Amazon Web Services (AWS) business, which saw net sales climb 63.9%, to $2.57 billion, while operating income more than tripled, to $604 million. Put another way: Though AWS only represented around 8.8% of Amazon's total revenue last quarter, it also generated more than 56% of Amazon's total operating income.
Now what: Looking forward, Amazon also told investors to expect second-quarter 2016 revenue to climb 26% year over year, to around $29.3 billion. But given its history of under-promising and over-delivering, I won't be the least bit surprised if Amazon ultimately turns in yet another impressive quarterly beat when it touches base three months from now. In the end, given the relative health of its core retail business and the valuable financial contributions of its burgeoning AWS segment, it's evident Amazon.com has never been stronger.
The article Why Amazon.com, Inc. Stock Popped 11.1% in April originally appeared on Fool.com.
Steve Symington has no position in any stocks mentioned. The Motley Fool owns shares of and recommends Amazon.com. Try any of our Foolish newsletter services free for 30 days. We Fools may not all hold the same opinions, but we all believe that considering a diverse range of insights makes us better investors. The Motley Fool has a disclosure policy.
Copyright 1995 - 2016 The Motley Fool, LLC. All rights reserved. The Motley Fool has a disclosure policy.