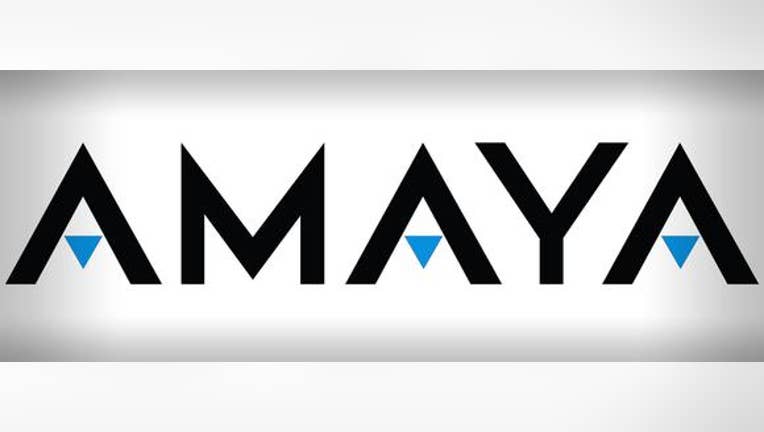 IMAGE SOURCE: Amaya
What:Shares of Amaya fell 21.5% Wednesday after the Canadian gaming and interactive entertainment products company provided an update to a previously reported Quebec Securities Investigation.
So what: The PokerStars parent confirmed its CEO, David Baazov, has been charged for insider trading by theAutorit des marchs financiers (AMF), the securities regulatory authority in the Province of Quebec.
More specifically, Amaya states Baazov has been charged with communicating privileged information to a former financial advisor to the company, and influencing or attempting to influence the market price of Amaya securities relating to that advisor and an employee. Baazov, for his part, denies the allegations, and Amaya is standing behind him.
Amaya lead director and independent board member Dave Gadhia stated Baazov has the full support of the company's independent board members. Gadhia elaborated:
Now what:Going forward, Amaya doesn't expect the charges to have an impact on the management or day-to-day operations of the company, and insists there will be no changes to the respective product offerings -- including customer experience, player fund security, or game integrity -- under its PokerStars or Full Tilt brands.
At the same time, that Amaya needs to reiterate this in the first place speaks volumes of investors' concerns for the quality and honesty of its leadership -- especially for a company in the business of gambling technology and online poker. So while Amaya may be doing everything right from PR perspective today, it's unsurprising to see investors willing to take such a big step back from its shares.
The article Why Amaya Inc. Stock Plummeted 21.5% Today originally appeared on Fool.com.
Steve Symington has no position in any stocks mentioned. The Motley Fool has no position in any of the stocks mentioned. Try any of our Foolish newsletter services free for 30 days. We Fools may not all hold the same opinions, but we all believe that considering a diverse range of insights makes us better investors. The Motley Fool has a disclosure policy.
Copyright 1995 - 2016 The Motley Fool, LLC. All rights reserved. The Motley Fool has a disclosure policy.