Why AMAG Pharmaceuticals, Inc. Is Falling Today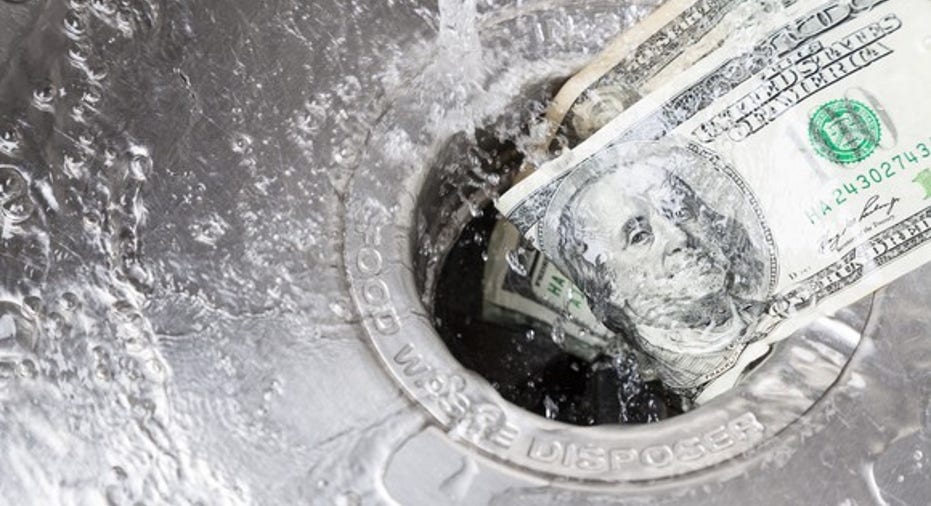 Image source: Getty Images.
What happened
Shares of AMAG Pharmaceuticals (NASDAQ: AMAG), abiopharmaceuticalcompany primarily focused on maternal health, are falling by more than 31% as of 11:25 a.m. EST in response to a trio of news items released today.
So what
Here's a review of the key updates that caused the shares to swoon on Monday:
First,AMAG announced that it has entered into anexclusive agreement with Palatin Technologiesto develop and commercialize their product candidate Rekyndain North America. This investigational product is designed to treat hypoactive sexual desire disorder in pre-menopausal women. Rekyndahas alreadysuccessfully completed two phase 3 trials and is expected to be in the Food and Drug Administration's hands by early 2018.
The terms of the deal call for AMAG to payPalatin$60 million up front and an additional $380 million if certain regulatory and sales milestones are achieved. In addition, AMAG will reimbursePalatinup to$25 millionin ongoing development expenses, plus have to pay tiered royalties on net sales.
Second, management provided investors with a preliminary look at fourth-quarter results and released guidance for 2017:
Non-GAAP revenue for the fourth quarter is expected to land between$150 million and $155 million. The midpoint of that range is a bit shy of the $154 million in revenue that analysts had projected.
Management believes that full-year 2016 revenue will land in the range of $546 million to $551 million. That figure is also a bit light compared to Wall Street estimates.
For 2017, management expects non-GAAP revenue to land between$625 million and $675 million. The midpoint of that range represents growth of nearly 20% and compares favorably to the $636 million that market watchers are currently expecting.
Finally, AMAG's stock was downgraded on Monday by both analysts at bothZachs and Raymond James.
Given the barrage of news, it is hard to know if shares are falling in reaction to the terms of the Palatindeal, the slight miss on fourth-quarter results, or from the dual analyst downgrades. Regardless of the exact reason, shares are selling off hard today based on these updates.
Now what
AMAG continues to be a company that makes me scratch my head. On the one hand, shares are trading for less than four times next year's earnings estimates, which is a remarkably low price for a company that is projecting revenue growth of nearly 20% and has a number of growth irons in the fire.On the other hand, AMAG's most important product, Makena, will lose patent protection in 2018, and the company's balance sheet remains loaded with debt.
Personally, I'm not a fan of investing in pharmaceutical companies that grow by acquisition and are comfortable holding so much debt on their balance sheet, so I'm quite happy to remain on the sidelines. Still, I must admit that AMAG's cheap price could make this an interesting investment opportunity for more daring investors.
10 stocks we like better than AMAG Pharmaceuticals When investing geniuses David and Tom Gardner have a stock tip, it can pay to listen. After all, the newsletter they have run for over a decade, Motley Fool Stock Advisor, has tripled the market.*
David and Tom just revealed what they believe are the 10 best stocks for investors to buy right now... and AMAG Pharmaceuticals wasn't one of them! That's right -- they think these 10 stocks are even better buys.
Click here to learn about these picks!
*Stock Advisor returns as of January 4, 2017
Brian Feroldi has no position in any stocks mentioned.Like this article? Follow him onTwitter where he goes by the handle@BrianFeroldior connect with him on LinkedIn to see more articles like this.
The Motley Fool has no position in any of the stocks mentioned. The Motley Fool has a disclosure policy.