Why Alphabet, DryShips, and Sonic Slumped Today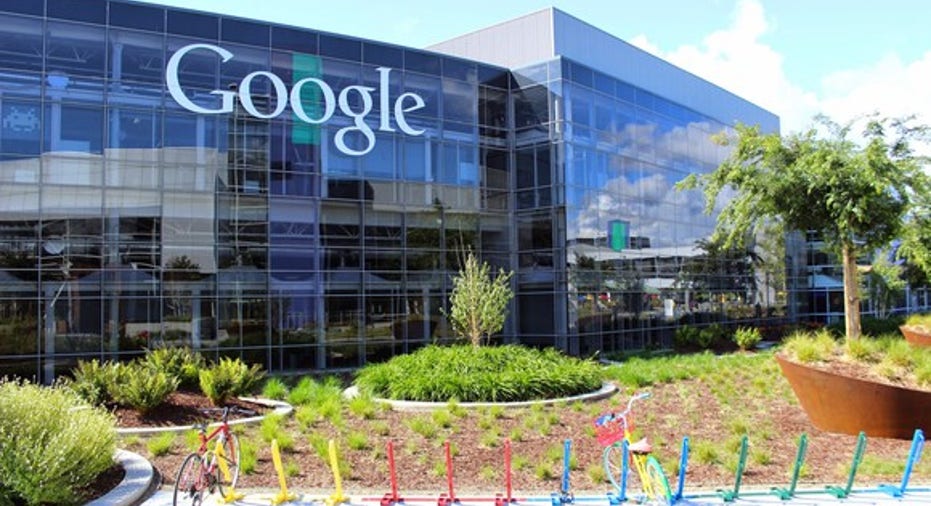 Following a strong end to last week as the Federal Reserve decided to increase interest rates, the stock market was mostly flat on Monday, with major indexes waffling between positive and negative territory throughout the day. Still, a few stocks left investors reeling today, includingAlphabet (NASDAQ: GOOGL) (NASDAQ: GOOG) DryShips (NASDAQ: DRYS), and Sonic Corporation (NASDAQ: SONC).Let's take a closer look at what drove these declines.
Is Google losing its advertising mojo?
Shares of Google parent Alphabet fell a modest half percent after Pivotal Research group analyst Brian Wieser downgraded his rating on shares to hold from buy, expressing concern that advertisers are pulling marketing investments from the internet search titan's platforms over concerns regarding the placement of their ads. To blame, Pivotal says, was aTimes of Londonreport(may require subscription) last month indicating video ads from several well-known brands were seen displayed on neo-Nazi and jihadist websites.
Image source: Alphabet.
In particular, Pivotal notes global advertising company Havas opted to stop spending on YouTube and Google display ads last week, while separate reports indicate several industry giants like McDonald's, HSBC, and Audi are all considering similar moves to pull away from Google advertising.
"While Google has apologized for the incidents," Wieser added, "and while the scale of the underlying problem may be relatively small in absolute terms, for larger marketers any one instance of an inappropriate brand placement may be enough to seriously harm a brand's business value."
DryShips' big offering
Next, shares of dry bulk shipping company DryShips dropped more than 17% after the company filed for a massive $2 billion mixed shelf offering. The move gives DryShips the flexibility to sell a variety of its securities to raise money including common shares, preferred shares debt securities, warrants, purchase contracts, rights, and units, and provides no specific time table or limit to the number of offerings it can employ to do so.
Dryships has already gone through a staggering transformation over the past year, from selling ships to pay debt, raising capital and opening revolving credit facilities to solidify its balance sheet, and announcing its strategic expansion in the gas carrier market just over two months ago. But this mixed shelf offering means more dilution for shareholders is likely coming, even after the company's questionable decision to initiate a fixed $2.5 million quarterly dividend a few weeks ago.
Sonic gives one analyst indigestion
Finally, shares of drive-in restaurant chain Sonic fell 3% after receiving a downgrade to hold from buy at Canaccord Genuity. Canaccord also reduced its per-share price target on Sonic to $24 from $30 -- shares currently trade just above $23 -- citing a trend of softer sales lately and longer-term concerns over increasing competition from "non-traditional venues" like convenience stores.
What's more, the analyst firm believes Sonic's recent discounting will continue, and that its lack of new menu innovation will do it no favors in today's difficult dining industry environment. As it stands, investors should receive more clarity on Sonic's business when the company releases fiscal second-quarter 2017 results next week. But in the meantime, this downgrade has pushed Sonic stock to near a fresh 52-week low.
Offer from The Motley Fool: The 10 best stocks to buy nowMotley Fool co-founders Tom and David Gardner have spent more than a decade beating the market. In fact, the newsletter they run, Motley Fool Stock Advisor, has tripled the S&P 500!*
Tom and David just revealed their ten top stock picks for investors to buy right now.
Click here to get access to the full list!
*Stock Advisor returns as of 1/30/2017.
Suzanne Frey, an executive at Alphabet, is a member of The Motley Fool's board of directors. Steve Symington has no position in any stocks mentioned. The Motley Fool owns shares of and recommends Alphabet (A shares) and Alphabet (C shares). The Motley Fool recommends HSBC Holdings. The Motley Fool has a disclosure policy.