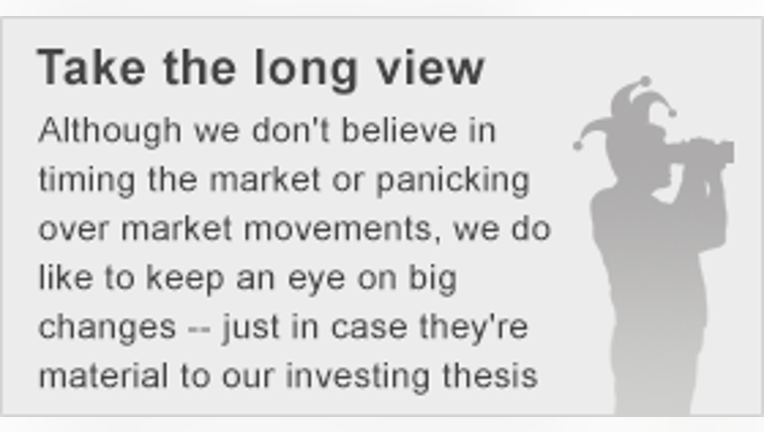 Image source: Allegheny Technologies.
What: Shares of specialty materials company Allegheny Technologies Incorporated jumped 43% in February as rising metals prices helped the company.
So what: Metals prices, particularly steel, have been on the rise in 2016 as construction season approaches and demand increases. China setting a growth target of 6.5% helped the bullish move in steel and that's helping most metals companies on the market right now.
Helping matters was a tentative agreement between Allegheny and the United Steelworkers union that had been locked out of plants for six months. The agreement brings clarity and certainty to all parties, as well as adds some consistency to operations.
Now what: While the labor peace and rising metals prices are positive, analysts still expect Allegheny Technologies to continue losing money in 2016. Pressure from Chinese suppliers will likely keep prices from rising too high and long term that's a bigger concern than the short-term pop in prices. Before getting too bullish on metals stocks, I would look for a few quarters of stable prices and growing profits because the downturn for commodities doesn't look like it's over yet.
The article Why Allegheny Technologies Incorporated's Shares Popped 43% Last Month originally appeared on Fool.com.
Travis Hoium has no position in any stocks mentioned. The Motley Fool has no position in any of the stocks mentioned. Try any of our Foolish newsletter services free for 30 days. We Fools may not all hold the same opinions, but we all believe that considering a diverse range of insights makes us better investors. The Motley Fool has a disclosure policy.
Copyright 1995 - 2016 The Motley Fool, LLC. All rights reserved. The Motley Fool has a disclosure policy.