Why Allegheny Technologies Incorporated's Shares Popped 36% in January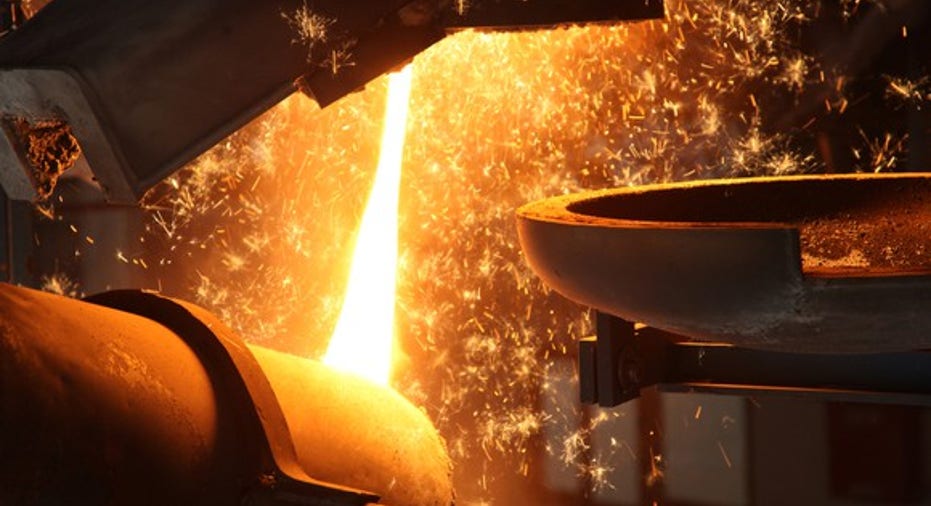 What happened
Shares of specialty materials maker Allegheny Technologies Incorporated (NYSE: ATI) jumped 36.4% in January, according to data provided by S&P Global Market Intelligence, after the company showed more financial improvement than investors expected. And with hope that the economy is in good shape and infrastructure spending is going to increase, there's hope that the future is bright.
So what
Fourth-quarter sales jumped 7.7% from a year ago but the most significant improvement was swinging from a $52.9 million loss a year ago to a $3.9 million loss last quarter before special items. Market trends are starting to be less of a headwind for Allegheny's business and cost-cutting is helping the bottom line.
Image source: Getty Images.
The notable figure was a 9% increase in aerospace and defense sales to $1.59 billion, offsetting 48% and 37% declines in sales to oil and gas and electrical energy markets, respectively. This is emblematic of the industry trends over the last year, but there may be some light ahead given rising energy prices and drilling heading into 2017. So, there could be even more operating improvement ahead.
Now what
We can see clearly that operations are improving and that should continue in 2017. But analysts are only expecting earnings of $0.70 per share this year, meaning the stock trades at 31 times forward earnings, a steep price for speculative earnings growth. While I'm bullish on the company's improved performance, I'm also hesitant about shares rising too far too fast. A recession could swing the company to losses again, and I'm not ready to pay a premium for a still-recovering stock. That's why I'll leave this bounce alone, for now.
10 stocks we like better than Allegheny TechnologiesWhen investing geniuses David and Tom Gardner have a stock tip, it can pay to listen. After all, the newsletter they have run for over a decade, Motley Fool Stock Advisor, has tripled the market.*
David and Tom just revealed what they believe are the 10 best stocks for investors to buy right now... and Allegheny Technologies wasn't one of them! That's right -- they think these 10 stocks are even better buys.
Click here to learn about these picks!
*Stock Advisor returns as of February 6, 2017
Travis Hoium has no position in any stocks mentioned. The Motley Fool has no position in any of the stocks mentioned. The Motley Fool has a disclosure policy.