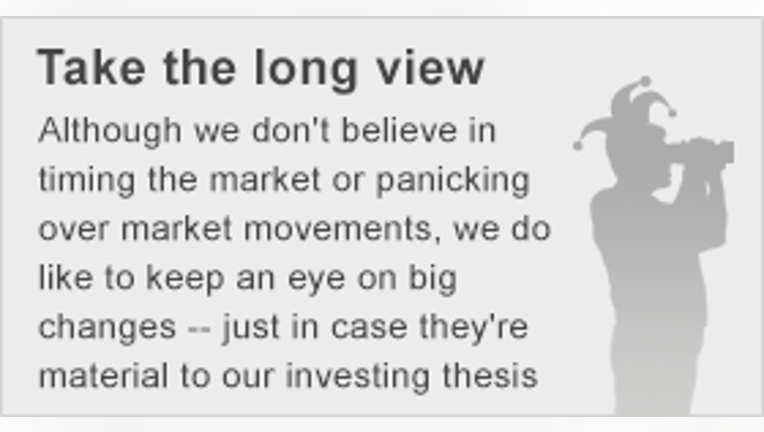 What: Shares of Allegheny Technologies Incorporated dropped 11.2% in December as materials pressure failed to let up.
So what: Initial steel import tariffs for the first of three trade cases were announced in December, and they fell short of what many materials companies wanted. Corrosion-resistant steel imports from China will be slapped with a 256% tariff, but India, South Korea, and Italy will get 3%-7%. That's not enough to help domestic producers, who have been reporting losses as steel prices dropped in 2015.
Allegheny Technologies took actions to stem some of its financial difficulty by idling some steel operations in the U.S. and focusing its attention on higher specification products. Management has already said the move will result in a goodwill impairment for the fourth quarter, which will be announced in January.
Now what: There's not a lot of good news coming from the materials space right now, and that's why investors are being cautious. Analysts are hoping for a return to profitability in 2016, but that may not be in the cards unless import tariffs for remaining cases are higher than the first ruling. I would watch this stock from the sideline until we see a fundamental improvement in operations. We simply don't know how long a turnaround is going to take, and calling a bottom is risky right now.
The article Why Allegheny Technologies Incorporated's Shares Plunged in December originally appeared on Fool.com.
Travis Hoium has no position in any stocks mentioned. The Motley Fool has no position in any of the stocks mentioned. Try any of our Foolish newsletter services free for 30 days. We Fools may not all hold the same opinions, but we all believe that considering a diverse range of insights makes us better investors. The Motley Fool has a disclosure policy.
Copyright 1995 - 2016 The Motley Fool, LLC. All rights reserved. The Motley Fool has a disclosure policy.