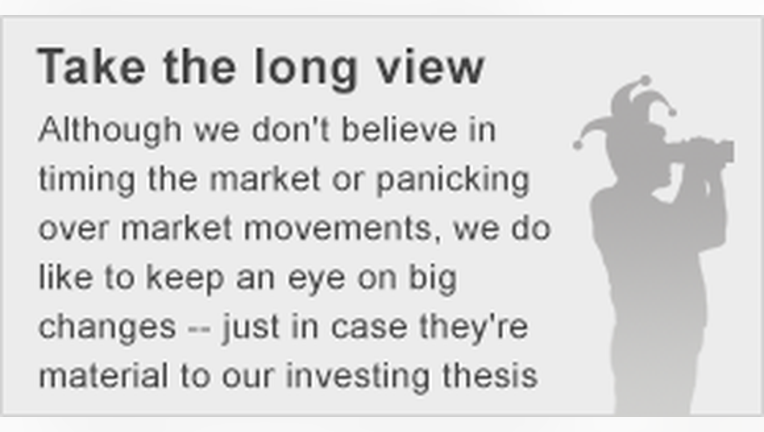 Image source: Allegheny Technologies.
What: Shares of specialty materials maker Allegheny Technologies Incorporated dropped as much as 13% in early trading Wednesday after the company announced a new debt offering. By noon ET, the stock was down 10.7%.
So what: Allegheny is planning to offer a series of convertible senior notes, although it hasn't yet divulged how much money it's planning to raise or what the price of the offering will be. Management plans to use the funds to make required contributions to defined benefit pensions or the repayment or refinancing of debt.
Convertible debt can often be attractive for companies because it comes with a lower interest rate than standard debt, but the downside is that the conversion of debt into equity of the stock rises could dilute shareholders.
Now what: In the first quarter of 2016, Allegheny reported a $101 million loss and a debt load of $1.65 billion, so it's in a precarious financial position. A new debt offering may help reduce interest payments and other liabilities on the balance sheet, but it will also reduce current investors' upside if the company recovers in the future. That's why there's such a big reaction today. Watch for the offering to be priced in the next couple of days and then we'll know more about the dilution potential and cost to the company of the new debt.
The article Why Allegheny Technologies Incorporated's Shares Plunged 13% Today originally appeared on Fool.com.
Travis Hoium has no position in any stocks mentioned. The Motley Fool has no position in any of the stocks mentioned. Try any of our Foolish newsletter services free for 30 days. We Fools may not all hold the same opinions, but we all believe that considering a diverse range of insights makes us better investors. The Motley Fool has a disclosure policy.
Copyright 1995 - 2016 The Motley Fool, LLC. All rights reserved. The Motley Fool has a disclosure policy.