Why Alexion Pharmaceuticals, Inc.'s Shareholders Lost $3 Billion Today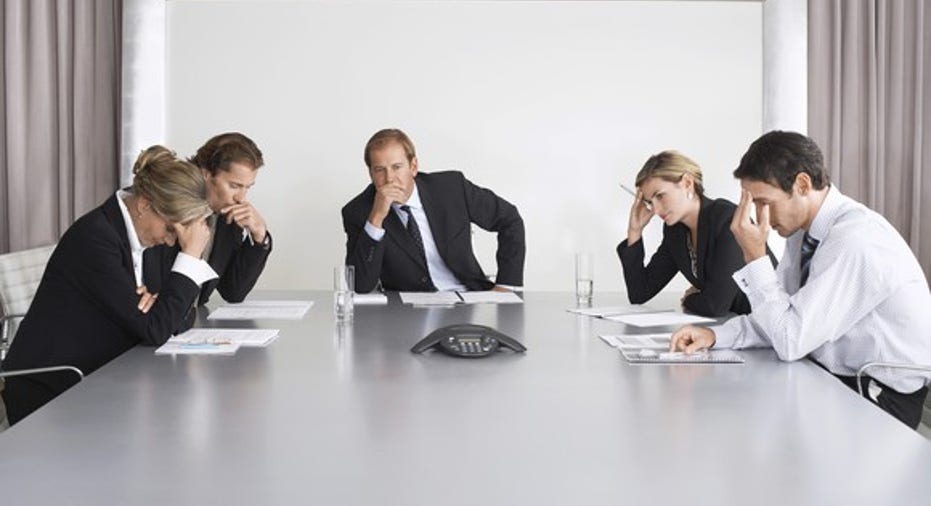 Image source: Getty Images.
What happened
After the company announced a surprise change to its senior management team, shares of rare disease-focusedAlexion Pharmaceuticals(NASDAQ: ALXN)fell by more than 13% in early-morning trading on Monday. The move erased more than $3 billion from its market cap.
So what
Alexion announced that CEO David Hallalhas officially resigned "for personal reasons." He also removed himself from the company's board of directors, which has appointed David Brennan, the former CEO of AstraZeneca and current board member of Alexion, as interim CEO.As if that news weren't surprising enough, Alexion also announced that CFO Vikas Sinha has decided to leave "to pursue other opportunities." David Anderson, the former CFO of Honeywell, has been named as his permanent successor.
Both changes are effective immediately.The board announced that it has hired the executivesearch firm Spencer Stuartto find a permanent replacement CEO.
Now what
Investors do not have a lot of information to go on based on the company's press release. However, given that the board did not have a permanent CEO already lined up, it is highly likely that it recently uncovered some bad news that led to the senior management change.
One possible explanation that can help to shed some light on the surprise move is that it wasn't happy with the company's sales practices for Soliris, theultra-expensive drug that treats two rare diseases. The board had previously announced it was conducting an investigation into allegations made by a former employee in regards to the way the company sold Soliris. The investigation caused the company to delay its third-quarter 10-Q filing with the Securities and Exchange Commission.
In today's press release, the board specifically stated that the investigation was nearly complete and that it had not yet identified any facts that would require a restating of historical results. However, given the sudden departure of the CEO and CFO, it is likely that the audit uncovered something unsettling to the board.
As a shareholder of Alexion, I must admit that this news is not sitting well with me at all. However, I do not plan to make any quick buy or sell decisions based on today's update. Rather, I think the right move to make is to sit tight and wait for new information to surface. Until we know how this news will affect the company's long-term growth prospects, it is simply too hard to value this stock at the moment. That's why, for now, doing nothing is likely to be the best move for investors.
10 stocks we like better than Alexion Pharmaceuticals When investing geniuses David and Tom Gardner have a stock tip, it can pay to listen. After all, the newsletter they have run for over a decade, Motley Fool Stock Advisor, has tripled the market.*
David and Tom just revealed what they believe are the 10 best stocks for investors to buy right now... and Alexion Pharmaceuticals wasn't one of them! That's right -- they think these 10 stocks are even better buys.
Click here to learn about these picks!
*Stock Advisor returns as of Nov. 7, 2016
Brian Feroldi owns shares of Alexion Pharmaceuticals.Like this article? Follow him onTwitter where he goes by the handle@Longtermmindsetor connect with him on LinkedIn to see more articles like this.
The Motley Fool has no position in any of the stocks mentioned. Try any of our Foolish newsletter services free for 30 days. We Fools may not all hold the same opinions, but we all believe that considering a diverse range of insights makes us better investors. The Motley Fool has a disclosure policy.