Why Alcoa, Nokia, and Ferrellgas Partners Jumped Today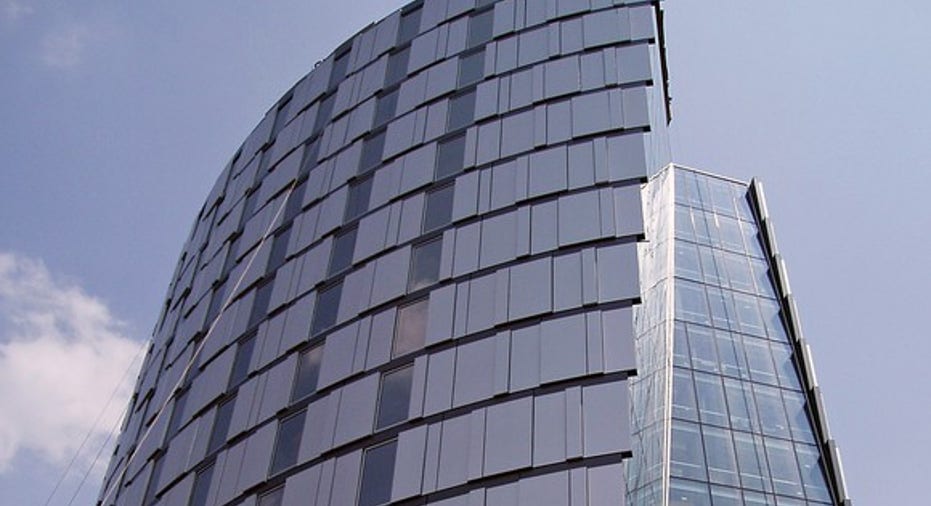 The stock market returned to rally mode on Monday as investors gained confidence in the pace of the economic recovery and the prospects for continuing growth in 2017. The Dow Jones Industrials hit another new all-time record high, but it was the Nasdaq that posted the largest gain among major market benchmarks by climbing more than 1%.
The S&P 500 also climbed back above the 2,200 mark, and among the rising stocks today, Alcoa (NYSE: AA), Nokia (NYSE: NOK), and Ferrellgas Partners (NYSE: FGP) were among the best performers. Below, we'll look more closely at these stocks to tell you why they did so well.
Image source: Alcoa.
Alcoa overcomes negative sentiment
Alcoa climbed almost 8% despite getting a downgrade from analysts at Citigroup. The analyst company justified its decision to move its rating on the aluminum company from buy to neutral by noting that the stock has already climbed 35% since the beginning of November.Fundamental prospects for the aluminum market have started to look better recently, with the possibility of a pick-up in infrastructure and construction spending having a potentially positive impact on the industry.
Yet analysts fear that overseas competitors will simply bring shuttered production facilities back on line, resulting in potentially higher supply, and threatening any recovery in prices. With Alcoa now focused solely on the commodity side of the aluminum business, it will need favorable market action in order to sustain any stock-price increase in the long run.
Nokia moves up
Nokia gained 7% after giving investors a sneak peek at some innovative new products and capabilities it intends to reveal at an industry conference. In particular, the pioneering company that once ruled the mobile-handset market intends to make demonstrations of its latest 5G-related technologies at the IEEE Globecom 2016 conference. Some of the features will include the ability to optimize capacity through network automation and use of dynamic spectrum capabilities.
With the Internet of Things movement gaining momentum, Nokia intends to be a key player in the increasingly interconnected technology world, and its demonstrations could spur potential customers to take full advantage of what the company has developed. Between high-bandwidth applications, like ultra-high-definition video, and the need to provide at least basic connectivity to huge numbers of devices, Nokia expects plenty of demand for its 5G products as they roll out.
Ferrellgas gasses up
Finally, Ferrellgas Partners jumped 11%. The provider of propane gas for residential and commercial use received upgrades from two different analyst companies on Monday. Citigroup analysts pushed the stock's rating up from neutral to buy, marking the second time in just over a month that Ferrellgas got positive movement from that company. Meanwhile, Piper Jaffray was also positive on the stock, although it only moved its rating from underweight to neutral.
The problem for longer-term investors is that Ferrellgas only recovered a portion of its recent losses just from November, during which time the company lost more than a third of its stock price. With the loss of a key customer and a huge reduction in its quarterly distribution, Ferrellgas will need favorable conditions in the propane market to return in order to mount a credible rebound.
10 stocks we like better than Alcoa When investing geniuses David and Tom Gardner have a stock tip, it can pay to listen. After all, the newsletter they have run for over a decade, Motley Fool Stock Advisor, has tripled the market.*
David and Tom just revealed what they believe are the 10 best stocks for investors to buy right now... and Alcoa wasn't one of them! That's right -- they think these 10 stocks are even better buys.
Click here to learn about these picks!
*Stock Advisor returns as of Nov. 7, 2016
Dan Caplinger has no position in any stocks mentioned. The Motley Fool has no position in any of the stocks mentioned. Try any of our Foolish newsletter services free for 30 days. We Fools may not all hold the same opinions, but we all believe that considering a diverse range of insights makes us better investors. The Motley Fool has a disclosure policy.