Why AK Steel Holding Corporation Lost 10% Yesterday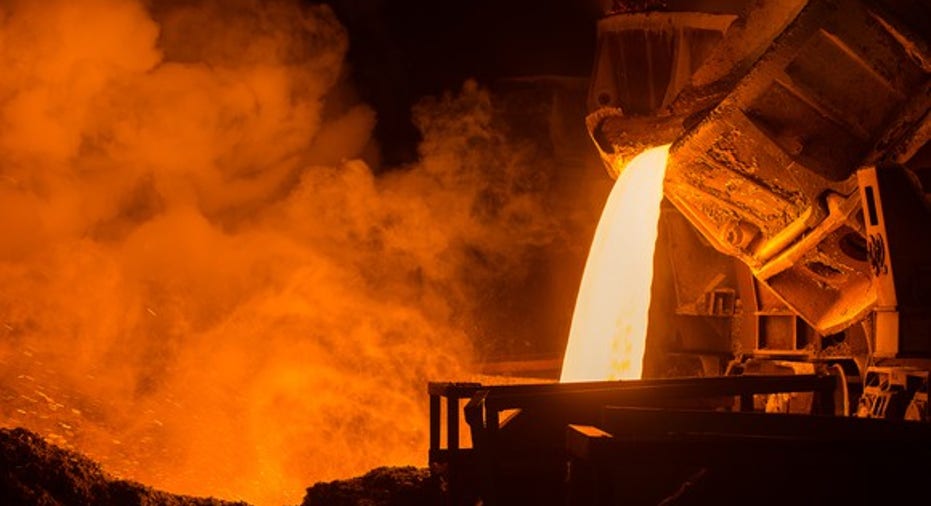 Image source: Getty Images.
What happened
Steelmaker AK Steel (NYSE: AKS) closed trading down 10.4% on Thursday, rebounding only slightly after a sell-off that saw the stock down more than 11% at one point.
So what
Looking for someone to blame? Try Credit Suisse. On Thursday, the Swiss megabanker took an axe to its stock ratings for AK Steel -- and for U.S. Steel (NYSE: X) and Steel Dynamics (NASDAQ: STLD) as well. According to the analyst, none of these three stocks is likely to "outperform" the market any longer, and all three are therefore downgraded to "neutral."
Why? As explained in a write-up on StreetInsider.com Thursday, Credit Suisse thinks prices on flat rolled steel have peaked. Demand has been "weak" all through H2 2016, and prices are likely to fall farther in the second half of 2017. Specifically, the analyst is predicting that prices of $625 per ton, which will be prevalent in Q1 2017, will fall to $535 per ton "by year-end."
Now what
This is not a popular view. To the contrary, many investors have been betting on a surge in infrastructure spending under a Trump administration buoying the steel sector. Combined with the potential for new tariffs on imported steel, this would send prices soaring.
But Credit Suisse challenges this thesis, predicting that "infrastructure stimulus [will] fail to produce any material benefits for US producers." Furthermore, warns Credit Suisse, "US HRC apparent consumption has been negative the past five months," and past tariffs haven't significantly cut the influx of imported steel, because "import penetration has remained relatively high by historical standards."
In short, with supply high and demand low -- and unlikely to grow despite Trump's election -- Credit Suisse sees cheap steel in our future, and stagnant stock prices for AK Steel, and for U.S. Steel and Steel Dynamics as well.
10 stocks we like better than AK Steel Holding When investing geniuses David and Tom Gardner have a stock tip, it can pay to listen. After all, the newsletter they have run for over a decade, Motley Fool Stock Advisor, has tripled the market.*
David and Tom just revealed what they believe are the 10 best stocks for investors to buy right now...and AK Steel Holding wasn't one of them! That's right -- they think these 10 stocks are even better buys.
Click here to learn about these picks!
*Stock Advisor returns as of January 4, 2017.
Fool contributorRich Smithdoes not own shares of, nor is he short, any company named above. You can find him onMotley Fool CAPS, publicly pontificating under the handleTMFDitty, where he currently ranks No. 358 out of more than 75,000 rated members.
The Motley Fool has no position in any of the stocks mentioned. The Motley Fool has a disclosure policy.