Why AgroFresh Solutions, Inc. Stock Fell Nearly 50% on Q3 Results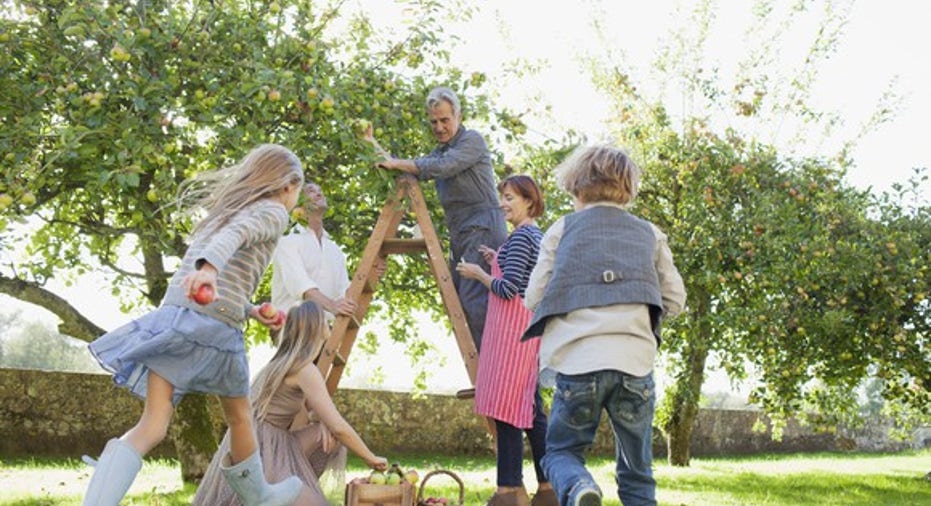 AgroFresh Solutions, Inc. (NASDAQ: AGFS) CEO Jordi Ferre can be excused any apprehension before his first earnings call Wednesday as the head of the agricultural products company. The third-quarter results contained almost a full house of disappointments, from weaker-than-expected end markets to increased competitive pressures to failure to hit management's sales targets. Let's take a look at the results from a difficult quarter.
AgroFresh Solutions, Inc. Q3 earnings: The raw numbers
Starting with the headline figures from the quarter:
Net sales declined 1% to $61.2 million.
Adjusted earnings before interest, tax, depreciation, and amortization (EBITDA) dropped 10% to $40.2 million.
It was clearly a disappointing quarter, and management reduced its full-year outlook, too:
Full-year guidance for sales in the range of $160 million to $165 million compared to previous guidance for $172 million to $184 million
Full-year adjusted EBITDA guidance of $77 million to $82 million compared to previous guidance for $90 million to $100 million
A quick look at the updated full-year outlook and it's not hard to see why the stock price slumped nearly 50% on the day of the results.
What happened in AgroFresh's third quarter
The better question is: What didn't happen in AgroFresh's third quarter? In short, the company was hit with three significant issues:
Forecasts for U.S. apple harvest growth have been reduced to 3% from 11% previously, with the European crop still expected to decline by 3%.
Increasing competition for its core SmartFresh product (which keeps fruit, primarily apples, fresh during storage and transportation) caused a sales shortfall as AgroFresh was forced to cut prices to try to maintain share.
Sales of Harvista (which expands harvest windows and reduces fruit drop) fell short of expectations as 30,000 acres were treated in the first nine months compared to an estimate for 40,000 acres.
For reference, apples (primarily SmartFresh product) are responsible for around 84% of AgroFresh sales, and management plans to report "SmartFresh post-harvest sales into the global apple market" as its base business in the future. Harvista contributes 5% to 10% of sales. In other words, sales of SmartFresh to the Northern Hemisphere apple market are the key determinant of the company's current prospects. Unfortunately, this is the second year in a row in which the U.S. apple crop has disappointed, so it's hard to be too critical of AgroFresh.
APPLES MAKE UP AGROFRESH'S CORE MARKET. IMAGE SOURCE: GETTY IMAGES.
Turning to the issue of increasing competition for SmartFresh, Ferre sounded an ominous note on the earnings call when he said, "We see competition obviously increasing today and in the future as well. But I think that what we need to do is be ... a lot more competitive in what we do." One of the responses was to cut pricing in order to preserve market share at above 90% of the market for treated apples in the U.S. Given that Ferre expects more competition in the future, it's reasonable to expect ongoing price pressure.
Harvista, despite missing management's forecast sales, still grew 50%. Ferre said that the shortfall from projections came from a particular variety of apples.Hopefully, management's experience this year will position it well to understand where it can better target sales growth.
Looking ahead
Investors will be hoping AgroFresh can expand sales of products other than SmartFresh in order to diversify its income stream and alleviate any overall pressure on sales coming from increasing competition for the flagship product. Meanwhile, preserving market share for SmartFresh is obviously a priority. In addition, it's worth noting that the last two U.S. apple crops have been disappointing, so all eyes are now turned toward the Southern Hemisphere crop in the spring.
10 stocks we like better than AgroFresh Solutions When investing geniuses David and Tom Gardner have a stock tip, it can pay to listen. After all, the newsletter they have run for over a decade, Motley Fool Stock Advisor, has tripled the market.*
David and Tom just revealed what they believe are the ten best stocks for investors to buy right now... and AgroFresh Solutions wasn't one of them! That's right -- they think these 10 stocks are even better buys.
Click here to learn about these picks!
*Stock Advisor returns as of November 7, 2016
Lee Samaha has no position in any stocks mentioned. The Motley Fool recommends AgroFresh Solutions. Try any of our Foolish newsletter services free for 30 days. We Fools may not all hold the same opinions, but we all believe that considering a diverse range of insights makes us better investors. The Motley Fool has a disclosure policy.