Why Agenus Stock Is Surging Today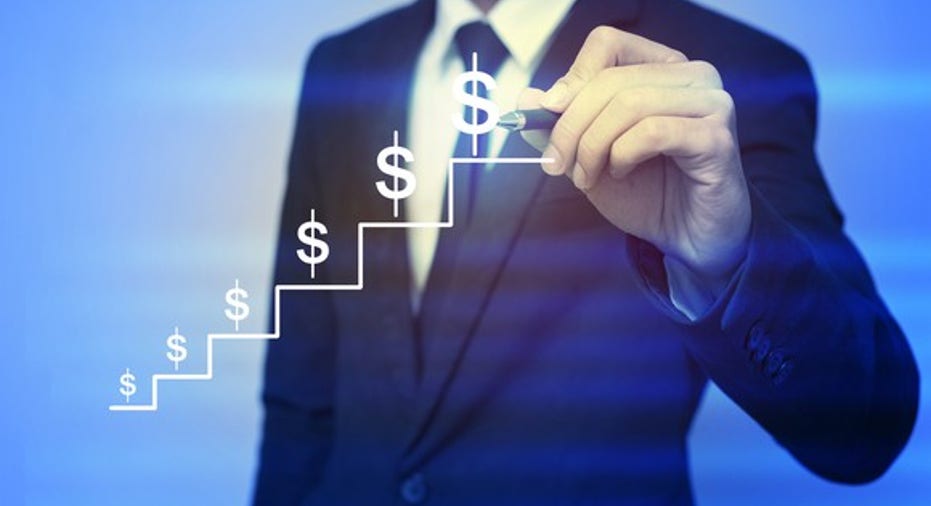 What happened
As of 10:30 a.m EST, shares of the clinical-stage biotech Agenus(NASDAQ: AGEN) were up by more than 15%. This double-digit move northward was triggered by the news that Incyte (NASDAQ: INCY) and Agenus have amended their immuno-oncology licensing dealfrom a co-funded development and profit-sharing arrangement to a royalty-bearing program.
So what
Breaking this news down, Agenus' shares are really shooting higher for three main reasons:
Incyte is now responsible for funding the clinical development of the ongoing GITR and OX40 antibody programs, which should help to lower Agenus' cash burn going forward.
Per the terms of the amended agreement, Agenus will also receive a $20 million milestone payment from Incyte.
Finally, Incyte agreed to buy yet another10 million shares of Agenus' common stock at $6 per share, making it by far the biotech's largest stakeholder.
Image source: Getty Images.
Now what
From an outsider's vantage point, this amended agreement seems to be a prelude to a full-on buyout later on down the line. After all, Incyte has now agreed to up in its stake in Agenus to roughly 20% based on the latest available share count.
So perhaps the key takeaway from today's news is that Incyte is now firmly in the catbird seat as a potential buyer of Agenus if the biotech's checkpoint antibody platform hits pay dirt in the clinic. That's a critical development because other potential suitors may soon come calling based on the strong and growing interest in checkpoint inhibitors within the industry.
Although a buyout scenario isn't necessarily a smart reason to buy any stock, Agenus appears to be deeply undervalued in light of the stellar clinical track record of checkpoint inhibitors in general, as well as their enormous commercial potential that flat out dwarfs the company's $400 million market cap. As such, this speculative biotech is certainly worth a deeper dive by any risk-tolerant investor on the hunt for unusual growth opportunities.
10 stocks we like better than AgenusWhen investing geniuses David and Tom Gardner have a stock tip, it can pay to listen. After all, the newsletter they have run for over a decade, Motley Fool Stock Advisor, has tripled the market.*
David and Tom just revealed what they believe are the 10 best stocks for investors to buy right now... and Agenus wasn't one of them! That's right -- they think these 10 stocks are even better buys.
Click here to learn about these picks!
*Stock Advisor returns as of February 6, 2017
George Budwell has no position in any stocks mentioned. The Motley Fool has no position in any of the stocks mentioned. The Motley Fool has a disclosure policy.