Why Agenus' Stock Has Stumbled in 2016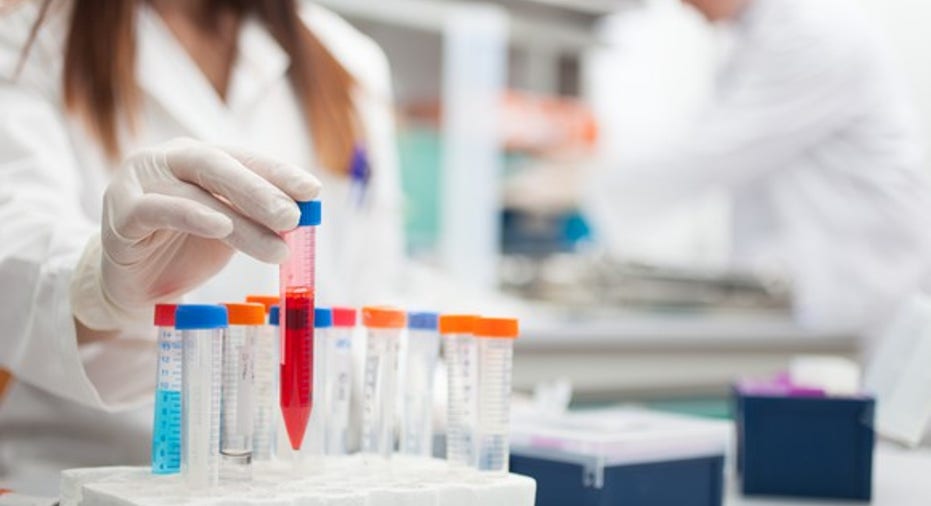 Image Source: Getty Images.
What:Shares of the small-cap immuno-oncology company Agenus have shed nearly 10% of their value roughly halfway through 2016, according to data fromS&P Global Market Intelligence.
On the bright side, Agenus' slide this year isn't linked to a clinical or regulatory setback, but rather the shifting market sentiment toward risky clinical-stage biotechs at large. In fact, Agenus has actually launched its first human clinical trials this year for its broad checkpoint inhibitor and modulator platform, which has attracted partnerships with both Incyte and Merck . So, if anything, Agenus' most valuable clinical program is getting on its proverbial feet.
So what:Agenus exited the first quarter with $148.2 million in cash, cash equivalents, and short-term investments. While that may sound like a fair sum for a clinical-stage biotech, it's important to bear in mind that Agenus' net loss ballooned to roughly $32 million in the first quarter (up from $18.8 million a year ago), and its cash needs are only expected to increase as its clinical activities expand. The point is that Agenus may have to consider a secondary share offering within the next six to 12 months in order to cover its rising clinical expenses, putting further pressure on its share price during an already volatile period for developmental biotechs.
Now what: Agenus' future more or less hinges on its checkpoint inhibitor and modulator platform -- even though it sports some other intriguing clinical assets in the areas of cancer vaccines andsaponin-based vaccine adjuvants. After all, Incyte has already made a $35 million equity investment in Agenus, perhaps setting the stage for a buyout later on, especially if the ongoing clinical work for theanti-GITR agonist antibody INCAGN1876 goes according to plan.
Putting the buyout scenario aside, though, the main question is whether Agenus' cancer fighting portfolio of checkpoint inhibitors offers a compelling value proposition going forward. Although there is a fair amount of overlap with both Merck and Pfizer's respective checkpoint inhibitor portfolios, I still think there's enough there to warrant a substantially higher market cap, even if Agenus never produces a franchise level drug. Of course, Agenus' cash burn is a real concern, but that's not an unusual risk factor for a developmental-stage biotech, and it can ultimately be overcome by steady progress on the clinical front.
The article Why Agenus' Stock Has Stumbled in 2016 originally appeared on Fool.com.
George Budwell owns shares of Pfizer. The Motley Fool has no position in any of the stocks mentioned. Try any of our Foolish newsletter services free for 30 days. We Fools may not all hold the same opinions, but we all believe that considering a diverse range of insights makes us better investors. The Motley Fool has a disclosure policy.
Copyright 1995 - 2016 The Motley Fool, LLC. All rights reserved. The Motley Fool has a disclosure policy.