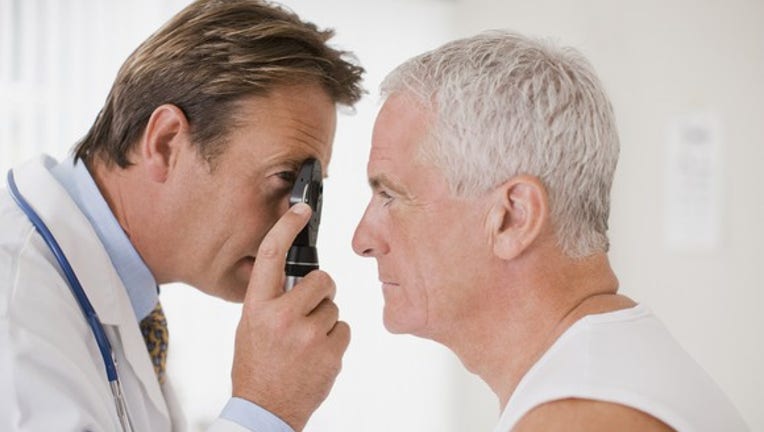 What happened
In response to the company reporting data from its late-stage Mercury 2 trial, shares of Aerie Pharmaceuticals(NASDAQ: AERI), a clinical-stage biotech focused on diseases of the eye,rose by 33% as of 11:45 a.m. EDT on Thursday.
So what
Aerie's Mercury 2 trial was a 90-day phase 3 study designed to evaluate its product candidate Roclatan as a hopeful treatment for glaucoma.Roclatan is an eye drop that combines another Aerie drug called Rhopressa with latanoprost, the latter of which is the current standard-of-care treatment for glaucoma.
Data from the Mercury 2 study showed that Roclatan was able to achieve its primary endpoint of demonstrating statistical superiority over both Rhopressa and latanoprostwhen used as monotherapies. Specifically, Roclatan loweredintraocular eye pressure (IOP) byone to three mmHg more than either latanoprost or Rhopressa did on their own.
Image source: Getty Images.
What's more, discontinuation rates for both Roclatan and Rhopressa were roughly 10% each. That represents lowest discontinuation rates that the company has seenacross all of its phase 3 trials involving the two drugs. In addition, there were no drug-related serious or systemic adverse events for any of the treatment groups.
Given the positive efficacy and safety news, it is easy to understand why the markets are cheering.
Now what
Estimates show that 3 million people in the U.S. alone suffer from glaucoma. That number skyrockets to 60 million on a worldwide basis. Given the numbers and Aerie's strong clinical data, it is certainly possible that both Roclatan and Rhopressa could both go on to generate hundreds of millions in worldwide sales.
Of course, several regulatory hurdles still need to be overcome before the company will even get a chance to market these drugs to patients. Rhopressa is currently pending Food and Drug Administration approval and a go/not-go decision is expected later this year. As for Roclatan, management is waiting on data from an ongoing 12-month safety trial before potentially submitting the drug for approval. That data is expected in the third quarter of this year, which puts the drug on track for submission in early 2018 if everything goes according to plan.
Given the terrific clinical data that we've seen thus far, the odds look favorable that both Roclatan and Rhopressa will ultimatelyfind their way to market. That makes Aerie a great stock for biotech investors to put on their watchlist.
10 stocks we like better than Aerie Pharmaceuticals When investing geniuses David and Tom Gardner have a stock tip, it can pay to listen. After all, the newsletter they have run for over a decade, Motley Fool Stock Advisor, has tripled the market.*
David and Tom just revealed what they believe are the 10 best stocks for investors to buy right now... and Aerie Pharmaceuticals wasn't one of them! That's right -- they think these 10 stocks are even better buys.
Click here to learn about these picks!
*Stock Advisor returns as of May 1, 2017
Brian Feroldi has no position in any stocks mentioned. The Motley Fool has no position in any of the stocks mentioned. The Motley Fool has a disclosure policy.