Why Advanced Micro Devices, Weibo, and Etsy Jumped Today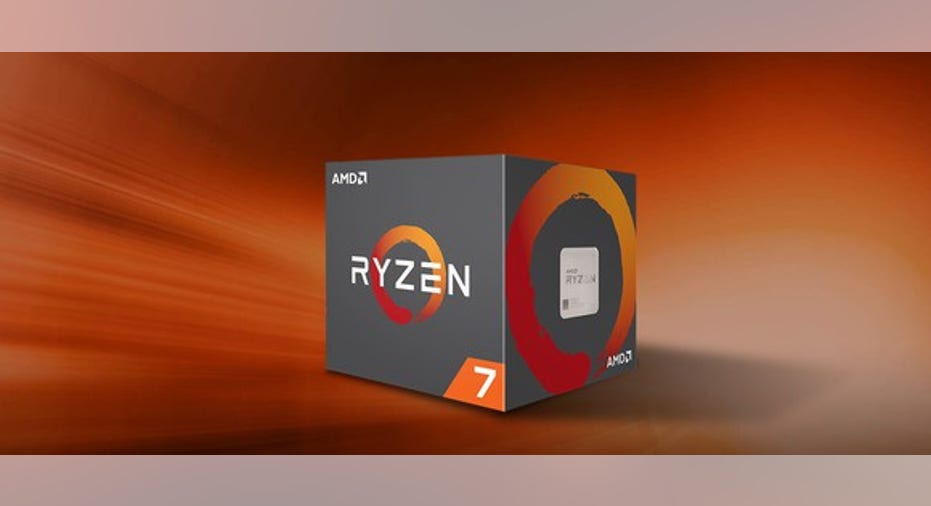 The stock market was mixed on Tuesday, continuing a recent streak of relatively calm trading even as major benchmarks remain at or near all-time highs. Some market participants continue to point to turmoil in Washington and uncertainty about the future direction of the U.S. economy in keeping stocks from climbing more aggressively, but there have also been some favorable events that have kept the market from correcting. In addition, positive news from individual stocks has helped sentiment, and Advanced Micro Devices (NASDAQ: AMD), Weibo (NASDAQ: WB), and Etsy (NASDAQ: ETSY) were among the best performers on the day. Below, we'll look more closely at these stocks to tell you why they did so well.
AMD gets a nice bounce
Shares of Advanced Micro Devices climbed over 11%, regaining most of the ground they lost after a lackluster earnings report earlier this month. AMD will be holding its analyst day presentation after the market closes Tuesday afternoon, but investors are already trying to speculate what the chipmaker might tell its shareholders. One report suggested once again that AMD rival Intel (NASDAQ: INTC) might have chosen to license AMD graphics chips rather than renewing a deal with AMD's primary competitor in the graphics space. With the stock already having seen a huge run higher in the past year, AMD needs to make good on all of its potential in order to satisfy many of its investors.
Image source: AMD.
Weibo gets social
Weibo stock soared 25% after the Chinese social-media company reported its first-quarter results. The microblogging specialist saw a nice jump in key metrics like monthly active and daily active users, and that helped to send revenue soaring by two-thirds. Adjusted net income jumped almost fourfold, showing the fast pace of growth the company has achieved. Moreover, Weibo said that it expects second-quarter revenue figures to come in relatively strong compared to what most of those following the stock had expected. Given the struggles that Weibo's U.S. microblogging counterpart has had in generating growth, the Chinese company's success could pose a lesson for others to follow in coming up with a good business strategy in the social media space.
Etsy crafts a possible sale
Finally, shares of Etsy were up 21%. Investors found out that two major institutional investors, TPG Group Holdings and Dragoneer Investment Group, have taken stakes in the online crafts marketplace. With interest among known activist investors, rank-and-file shareholders figure that the odds are better that Etsy will explore various strategic alternatives to unlock investor value, which often involves looking at a potential sale of a company. Given the desire for activist investors to help their targets achieve such ends, the company will face plenty of pressure to come up with a strategy to satisfy them while still remaining true to its own mission. Because of the difficult times that Etsy has faced lately, however, it'll be tough to convince shareholders to maintain the status quo and ignore whatever the company's newest major shareholders suggest going forward.
Offer from The Motley Fool: The 10 best stocks to buy nowMotley Fool co-founders Tom and David Gardner have spent more than a decade beating the market. In fact, the newsletter they run, Motley Fool Stock Advisor, has tripled the S&P 500!*
Tom and David just revealed their ten top stock picks for investors to buy right now.
Click here to get access to the full list!
*Stock Advisor returns as of 5/1/2017.
Dan Caplinger has no position in any stocks mentioned. The Motley Fool owns shares of and recommends Etsy. The Motley Fool recommends Weibo. The Motley Fool has a disclosure policy.