Why Adobe Systems, NantHealth, and Smart Sand Jumped Today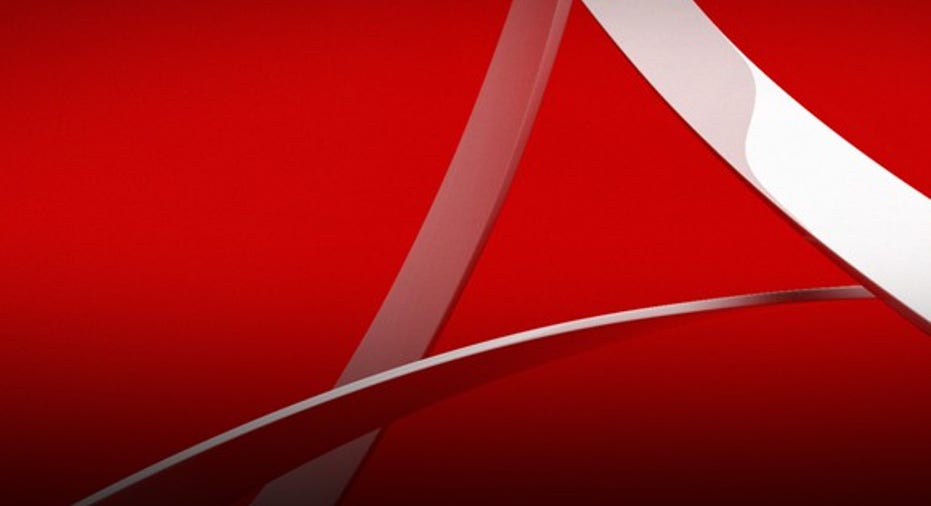 Friday marked a quiet close to a tumultuous week for the stock market, as major market benchmarks finished the day very close to the unchanged level. With the Federal Reserve's second interest rate increase in three months in the history books, investors are now looking to first-quarter earnings season as well as the ongoing saga in Washington to determine whether the 8-year-old bull market can continue.
Yet despite the quiet trading activity on Wall Street, some stocks posted substantial gains, and Adobe Systems (NASDAQ: ADBE), NantHealth (NASDAQ: NH), and Smart Sand (NASDAQ: SND) were among the best performers on the day. Below, we'll look more closely at these stocks to tell you why they did so well.
Adobe paints a pretty picture
Shares of Adobe Systems climbed almost 4% after the company reported fiscal first-quarter results late Thursday. The maker of creative software said that revenue jumped by more than a fifth to a record $1.68 billion, and adjusted net income climbed more than 40% to $0.94 per share, which was better than most investors had expected. CEO Shantanu Narayen celebrated the results, noting that Adobe has done a good job of transforming itself into a digital design services specialist and becoming essential for businesses across the world. "Whether you're a designer, student, enterprise, or government agency," Narayen said, "reimagining your customer experience has become a critical part of every digital transformation strategy," and Adobe intends to keep riding the demand for its subscription-based creative software products to future success.
Image source: Adobe Systems.
NantHealth shoots back
NantHealth stock climbed 9% in the wake of the biotech company announcing that it had responded to allegations raised by a media report earlier this month. The report had suggested that founder Patrick Soon-Shiong had allegedly made charitable donations to a university that then later turned around and paid a portion of those donations back to NantHealth. The response stated that Soon-Shiong didn't claim a charitable deduction for the gift, and that NantHealth didn't make a profit on the work that the university had asked it to do. With detailed point-by-point answers to the allegations made in the article, the biotech company and its founder have sought to restore their reputations. Based on today's share-price move, the effort was successful.
Smart Sand looks more energetic
Finally, shares of Smart Sand gained 9.5%. The provider of sand for hydraulic fracturing reported its fourth-quarter financial results late Thursday, which included revenue that nearly doubled from year-ago levels. Smart Sand reversed a year-ago loss with net income of $12.5 million, and CEO Charles Young was happy with the results, calling 2016 "a transformational year for Smart Sand" in light of rising sales volumes, a successful late-year IPO, a secondary offering earlier this year, and strong demand for fracking sand. Despite the difficult environment for energy producers, Smart Sand was able to stay healthy, and now that oil prices have been on the rebound, investors are taking notice. With new contracts continuing to come in, investors are hopeful about Smart Sand's long-term prospects, and further gains are quite possible going forward.
Offer from The Motley Fool: The 10 best stocks to buy nowMotley Fool co-founders Tom and David Gardner have spent more than a decade beating the market. In fact, the newsletter they run, Motley Fool Stock Advisor, has tripled the S&P 500!*
Tom and David just revealed their ten top stock picks for investors to buy right now.
Click here to get access to the full list!
*Stock Advisor returns as of 1/30/2017.
Dan Caplinger has no position in any stocks mentioned. The Motley Fool recommends Adobe Systems. The Motley Fool has a disclosure policy.