Why Acuity Brands, Inc. Stock Fell 19% Today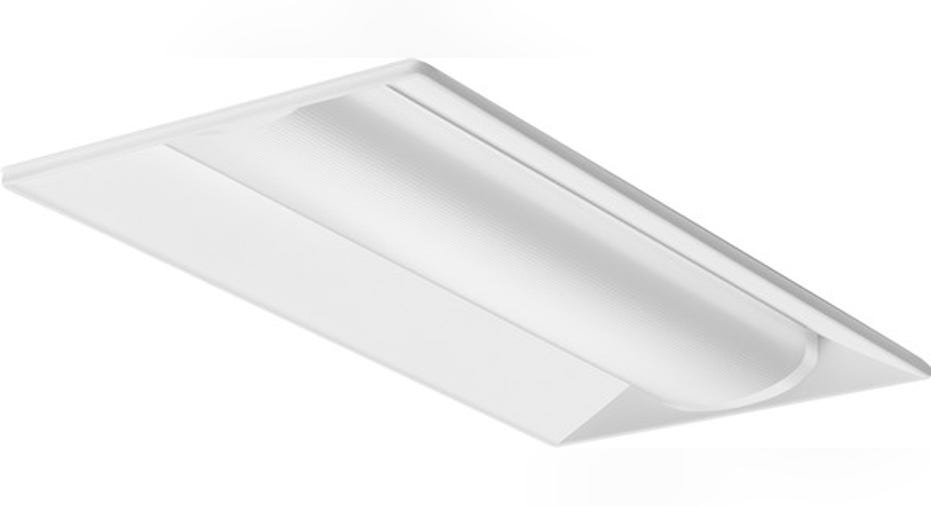 What happened
Acuity Brands (NYSE: AYI) reported first-quarter results in the early morning hours on Monday. In response to the news, shares of the industrial LED lighting specialist fell as much as 18.7% during the morning session.
So what
In the first quarter, Acuity's net sales increased 16% year over year, landing at $851 million. Adjusted earnings rose 13%, to $2.00 per share. Wall Street analysts were looking for earnings of roughly $2.16 per share, based on something like $895 million in top-line sales. The company fell far short of these estimates.
This Acuity BLT-series lighting fixture also features Internet of Things-ready networking tools. Image source: Acuity Brands.
Now what
Acuity Chairman and CEO Vernon Nagel admitted that sales came in below expectations. Profit margins were also slimmer than planned as the company increased headcount to support sales of Tier 3 and Tier 4 products, which are related to Acuity's Internet of Things ambitions.
"All in all, we had a solid quarter given market conditions," Nagel wrote in a prepared statement. "We believe the softness in demand over the last quarter or so was due to temporary circumstances that for the most part have passed; however, some softness could linger into the second quarter."
From where I sit, this sounds like a minor speed bump in front of an otherwise convincing long-term growth strategy. If you're not buying Acuity on this tempting dip, the stock most certainly belongs on your watch list for promising growth stocks in the tech sector.
10 stocks we like better than Acuity Brands When investing geniuses David and Tom Gardner have a stock tip, it can pay to listen. After all, the newsletter they have run for over a decade, Motley Fool Stock Advisor, has tripled the market.*
David and Tom just revealed what they believe are the 10 best stocks for investors to buy right now... and Acuity Brands wasn't one of them! That's right -- they think these 10 stocks are even better buys.
Click here to learn about these picks!
*Stock Advisor returns as of January 4, 2017
Anders Bylund has no position in any stocks mentioned. The Motley Fool has no position in any of the stocks mentioned. The Motley Fool has a disclosure policy.