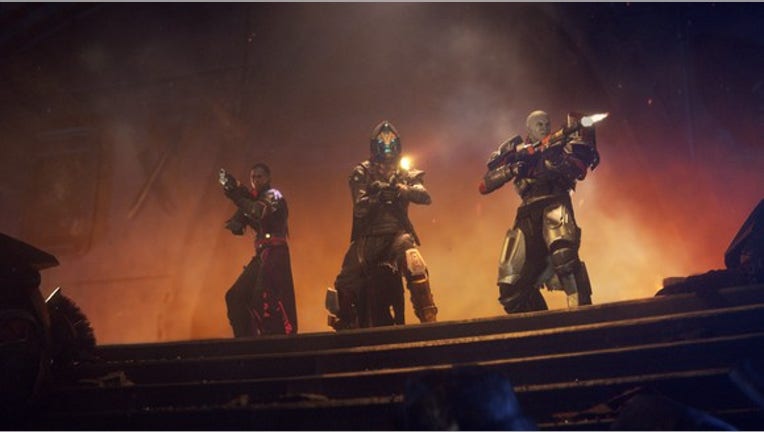 What happened
Shares of Activision Blizzard Inc.(NASDAQ: ATVI) jumped 10.5% in March,according to data fromS&P Global Market Intelligence, with multiple analyst upgrades helping to sustain its momentum after a strong fourth-quarter 2016 report in February.
So what
Activision Blizzard stock popped 12% in February on the heels of that quarterly report, which was punctuated by 49% growth in revenue, to $2.01 billion, and a 57% increase in earnings per share, to $0.33 -- both well above consensus expectations. And Wall Street continued adjusting its own models accordingly last month, including a "buy" rating and a $55 price target fromJefferies on March 16, a reiterated "outperform" rating and $48 price target fromMacquarie on March 23, and a price target increase to $55 (from $54) and reiterated "overweight" rating fromMorgan Stanley on March 27. Consequently, Activision shares continued to drift higher throughout the month and trade at just above $49 per share as of this writing.
Screen shot from Activision's Destiny 2 title. IMAGE SOURCE: ACTIVISION BLIZZARD
Now what
Each analyst obviously expressed optimism for Activision's prospects going forward. But Morgan Stanley's Brian Nowak offered a particularly intriguing scenario, according toStreet Insider. Following his recent "deep dive," Nowak indicates that Activision's impending integration of in-game ads, licensed content, and sponsorships collectively represent an estimated $100 million annual incremental revenue opportunity for the company. And if Activision can successfully capitalize on e-sports, the fast-growing market could add roughly $0.37 per share to the company's annual earnings going forward
That's not to mention both the ongoing success of Activision's legacy titles -- for example, World of Warcraft grew monthly active users 10% in 2016 -- as well as its compelling pipeline of newer games and expansions to titles such asCall of Duty, Destiny, Overwatch, and Hearthstone planned for the coming years. What's more, Activision now has its hands in the free-to-play game space through its $5.9 billion acquisition of segment leader King Digital last year.
In the end, as long as Activision extends its years-long streak of churning out hit titles going forward, I see no reason last month's bullish calls won't be proven correct.
10 stocks we like better than Activision BlizzardWhen investing geniuses David and Tom Gardner have a stock tip, it can pay to listen. After all, the newsletter they have run for over a decade, Motley Fool Stock Advisor, has tripled the market.*
David and Tom just revealed what they believe are the 10 best stocks for investors to buy right now... and Activision Blizzard wasn't one of them! That's right -- they think these 10 stocks are even better buys.
Click here to learn about these picks!
*Stock Advisor returns as of April 3, 2017
Steve Symington has no position in any stocks mentioned. The Motley Fool owns shares of and recommends Activision Blizzard. The Motley Fool has a disclosure policy.