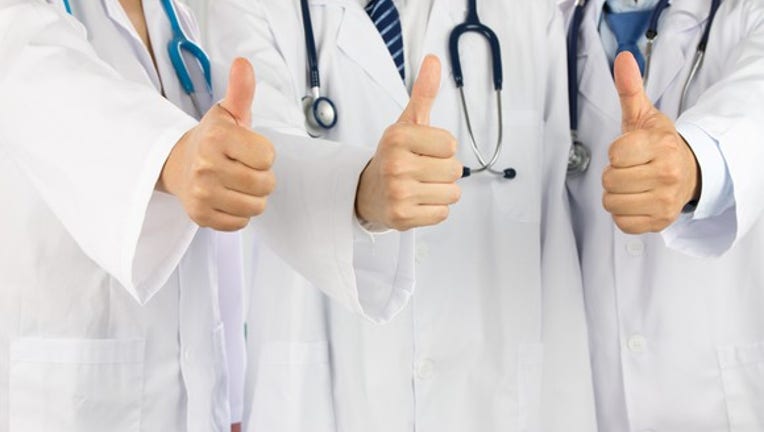 What happened
In response toreceivingFDA marketing authorization for two products, shares of Accelerate Diagnostics (NASDAQ: AXDX), a company focused onthe rapid diagnosis of infectious diseases, rose by 11% as of 11:15 a.m. EST Friday.
So what
Accelerate announced that the FDA hasgranted the company'sde novo request to allow the marketing of the Accelerate Pheno system and Accelerate PhenoTest BC kit. The de novo classification process calls for an expeditedFDA review of new devices that have a low-to-moderate risk and for which no predicate device exists.
Image source: Getty Images.
TheAccelerate PhenoTest BC kit promises to allow labs to significantly reduce the turnaround time of testing for infectious diseases. That's a big deal as the sooner that healthcare providers receive a diagnosis, the faster they can begin treatment. This is especially important when dealing with antibiotic resistant bacteria. Current testing processes often require a turnaround time of 48 hours or more. By contrast, theAccelerate PhenoTest BC kit can produce a result up to 40 hours faster than conventional technology.
Lawrence Mehren,Accelerate's CEO, was thrilled with the approval news. "We are excited to offer microbiologists and treating physicians earlier intelligence about the infections they fight on a daily basis," Mehren said.
Traders reacted positively to the FDA's decision, hence why shares are screaming higher on Friday.
Now what
According to the Centers for Disease Control and Prevention, roughly two million people in the U.S. are infected with antibiotic-resistant bacteria each year. Those infections lead to the death of approximately75,000 patients annually, which is telling about the huge unmet medical need for faster diagnostic equipment. That shows there is a wide open market opportunity for the Pheno system.
The market for diagnostic equipment is highly competitive, so there's no guarantee of success here. Well funded companies such asBD and Danaher also have an eye on this market, so it is too early to tell if the system's speed will help give it an edge in the market.
Still, winning FDA is always good news, so it is easy to understand why traders are feeling bullish on Friday.
10 stocks we like better than Accelerate DiagnosticsWhen investing geniuses David and Tom Gardner have a stock tip, it can pay to listen. After all, the newsletter they have run for over a decade, Motley Fool Stock Advisor, has tripled the market.*
David and Tom just revealed what they believe are the 10 best stocks for investors to buy right now... and Accelerate Diagnostics wasn't one of them! That's right -- they think these 10 stocks are even better buys.
Click here to learn about these picks!
*Stock Advisor returns as of February 6, 2017
Brian Feroldi has no position in any stocks mentioned. The Motley Fool has no position in any of the stocks mentioned. The Motley Fool has a disclosure policy.