Why Acadia Pharmaceuticals Stock Is Surging Today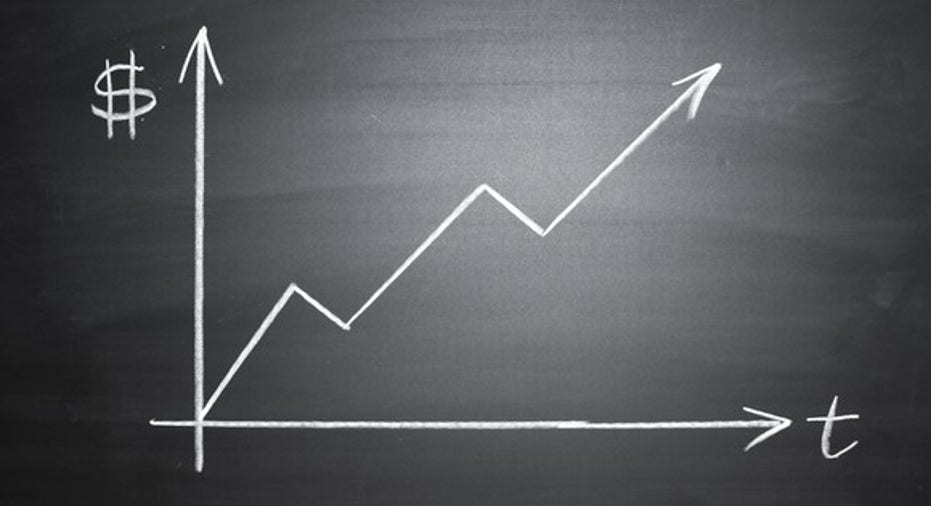 Image source: Getty Images.
What happened
As of 11:35 a.m. EST, shares ofAcadia Pharmaceuticals(NASDAQ: ACAD), a mid-cap biopharma,were up by nearly 18%. The biotech's surge northward was sparked by a stellar third-quarter earnings release, where the company's recently launchedParkinson's disease psychosis (PDP) drug, Nuplazid, pulled in $5.268 million for the three-month period -- vastly exceeding the Street's consensus sales target of $2.9 million.
So what
Acadia's stock has been getting crushed over the past few weeks due to the headwinds emanating from the U.S. presidential election toward biotechs in general, and the Street's widely divided views on Nuplazid's commercial potential in particular. In the third quarter, for instance, the Street's sales estimates ranged from a mere $740,000 all the way to $7.04 million. So, Nuplazid's promising start is certainly welcome news for the biotech's shareholders.
Now what
After Nuplazid's strong showing in the third quarter, I expect the Street's sales estimates to begin to narrow in a big way moving forward. This new treatment for PDP, after all, has clearly gotten the attention ofphysicians based on its fairly rapid uptake.
Putting the drug's impressive start to the side, though, the real question -- at least from a valuation standpoint -- is whether Nuplazid can live up to its megablockbuster hype and perhaps trigger a buyout offer in the process.While it's still early days, I'm of the view that Nuplazid's lofty peak sales projections in the $2 billion to $4 billion stratosphere are indeed realistic, but investors will need to be patient.
The long and short of it is that Acadia still needs to expand Nuplazid's label to include other high-value indications such as Alzheimer's disease agitation before sales really take off. Until then, Acadia's stock is arguably a tad on the expensive side, with its shares trading at a staggering 41 times its estimated 2017 revenue. That's why I'm content to watch this volatile biotech from the sidelines for now.
10 stocks we like better than ACADIA Pharmaceuticals When investing geniuses David and Tom Gardner have a stock tip, it can pay to listen. After all, the newsletter they have run for over a decade, Motley Fool Stock Advisor, has tripled the market.*
David and Tom just revealed what they believe are the ten best stocks for investors to buy right now and ACADIA Pharmaceuticals wasn't one of them! That's right -- they think these 10 stocks are even better buys.
Click here to learn about these picks!
*Stock Advisor returns as of November 7, 2016
George Budwell has no position in any stocks mentioned. The Motley Fool has no position in any of the stocks mentioned. Try any of our Foolish newsletter services free for 30 days. We Fools may not all hold the same opinions, but we all believe that considering a diverse range of insights makes us better investors. The Motley Fool has a disclosure policy.