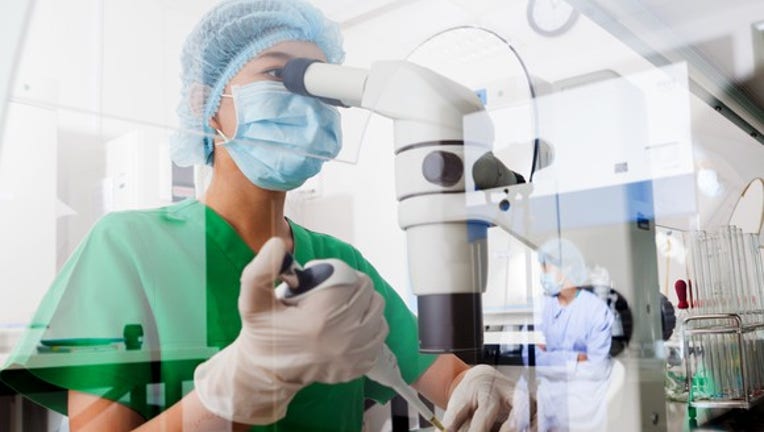 Image source: Getty Images.
What happened
After releasing encouraging data from an important Phase II clinical trial, shares ofAcadia Pharmaceuticals(NASDAQ: ACAD) rose by 14% as of 10:10 a.m. EST on Tuesday.
So what
Acadia released top-line results from its Phase II -019 Study today. This trial was designed to test its drug Nuplazid (pimavanserin) as a hopeful treatment for Alzheimer's disease psychosis.
The results from the six-week, placebo-controlled study showed that Nuplazid met its primary endpoint, which was a statistically significant reduction in psychosis as measured by the Neuropsychiatric Inventory-Nursing Home (NPI-NH) Psychosis score. Patients who used Nuplazid showed a 3.76 point improvement on the test while the placebo group only showed a 1.93 point improvement (p=0.0451).
Acadia's CEO Steve Davis was quite pleased with the study's results, noting:
Given the terrific clinical result, it is easy to understand why traders are bidding up shares today.
Now what
The FDA has not yet approved any drug to treatAlzheimer's disease psychosis, so this news is extremely promising for investors and patients alike. Roughlyfive million Americans suffer from Alzheimer's disease and somewhere between 25% and 50% of them experience symptoms of psychosis. Thus, if Nuplazid can ultimately go on to win a label expansion claim for this indication then it could be quite lucrative. After all, Nuplazid's wholesale price is $23,500 per year, so even capturing a small fraction of the total addressable market could lead to blockbuster sales.
Of course, this data was only from a Phase II trial, so Acadia still has a long road ahead before it can potentially submit for regulatory review. Still, this is terrific news all around, so it is hard to blame the markets for bidding up shares today.
10 stocks we like better than ACADIA Pharmaceuticals When investing geniuses David and Tom Gardner have a stock tip, it can pay to listen. After all, the newsletter they have run for over a decade, Motley Fool Stock Advisor, has tripled the market.*
David and Tom just revealed what they believe are the 10 best stocks for investors to buy right now... and ACADIA Pharmaceuticals wasn't one of them! That's right -- they think these 10 stocks are even better buys.
Click here to learn about these picks!
*Stock Advisor returns as of Nov. 7, 2016
Brian Feroldi has no position in any stocks mentioned.Like this article? Follow him onTwitter where he goes by the handle@Longtermmindsetor connect with him on LinkedIn to see more articles like this.
The Motley Fool has no position in any of the stocks mentioned. Try any of our Foolish newsletter services free for 30 days. We Fools may not all hold the same opinions, but we all believe that considering a diverse range of insights makes us better investors. The Motley Fool has a disclosure policy.