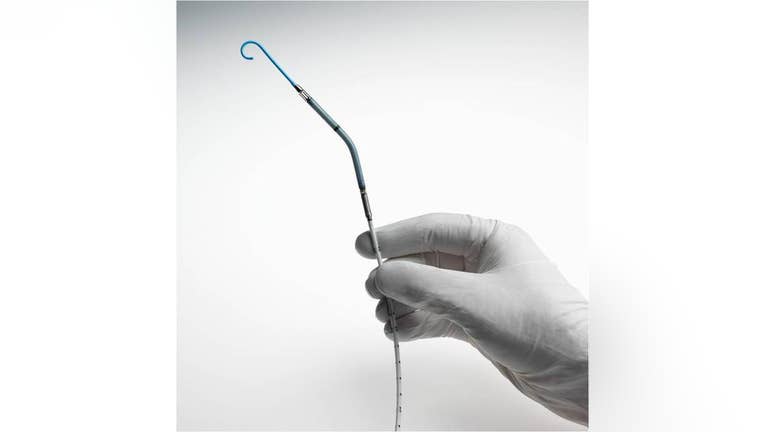 IMAGE SOURCE: ABIOMED.
What: Following news that the Food and Drug Administration is forgoing an advisory committee meeting that could have slowed down its timeline for approving the use of Impella heart pumps inemergency patients with cardiogenic shock following heart attack or surgery, shares in Abiomedsurged 12.9% last month, according to data from S&P Global Market Intelligence.
So what: The FDA's decision may accelerate Abiomed's timeline for expanding Impella's addressable market.
As fellow Motley Fool Cory Renauer pointed out recently,735,000 Americans suffer a heart attack each year and roughly 7.5% of heart attack victims experience cardiogenic shock. Overall, industry watchers peg Abiomed's penetration of the cardiogenic shock market at just 5%, and estimate that cardiogenic shock usage represents about 40% of Impella's sales.
Given those numbers, it's probably not a stretch to assume that an FDA approval in this indication will lead to the use of Impella in thousands of additional patients every year. That's potentially very good news for the company and its investors, many of whom are sitting on substantial gains tied to the company's existing break-neck sales pace.
In February, Abiomed's management reported that fiscal 2016 third-quarter sales reached $85.8 million, up 38% from the year prior. The increase was driven by a 45% increase in patient use of Impella products, and with one quarter left to go, Abiomed is guiding for fiscal 2016 sales of $326 million, up 41% from 2015.
Now what:Abiomed is slugging it out for market share with St. Jude Medical's recently acquired Thoratec division, and once the FDA broadens Impella's reach, the battle will likely intensify, especially now that Thoratec's HeartMate pumps are being pitched by St. Jude's massive sales force.
More from The Motley Fool
Abiomed management hasn't detailed its outlook for 2017 yet, but given operating margin is running a bit better than its 17% target, and the FDA decision clears the way to greater use of its Impella heart pumps, I think the company's momentum isn't likely to slow. If I'm right, then owning Abiomed shares might remain profit-friendly.
The article Why Abiomed Shares Jumped 13% in March originally appeared on Fool.com.
Todd Campbell has no position in any stocks mentioned. Todd owns E.B. Capital Markets, LLC. E.B. Capital's clients may have positions in the companies mentioned. The Motley Fool has no position in any of the stocks mentioned. Try any of our Foolish newsletter services free for 30 days. We Fools may not all hold the same opinions, but we all believe that considering a diverse range of insights makes us better investors. The Motley Fool has a disclosure policy.
Copyright 1995 - 2016 The Motley Fool, LLC. All rights reserved. The Motley Fool has a disclosure policy.