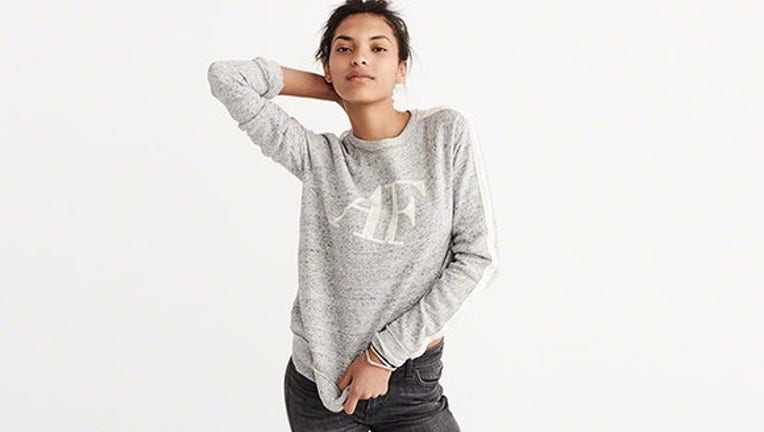 Image source: Abercrombie & Fitch Co.
What happened
Abercrombie & Fitch Co.(NYSE: ANF)stock was crushed in 2016. Shares of the fashion retail brand dropped more than 54% throughout the year, according to data provided byS&P Global Market Intelligence, after the company posted multiple quarters of declining same-store sales. It's estimated to have notched a net loss for the year.
So what
For fiscal year 2015, as reported in February 2016, Abercrombie & Fitch's sales dropped 0.6%. Income actually rose 23% but that was due to asset impairment charges the year before. The company is unlikely to get so lucky for fiscal year 2016, which ends at the end of January. The company saw year-over-year revenue declines in each of the first three quarters of the year, and it posted a net loss in Q1 and Q2. For Q3, the company reported positive income, but it was still down 81% compared to the prior year.
Abercrombie & Fitch -- like many similar iconic fashion companies of decades past -- has struggled to remain relevant amid changing consumer tastes. It also became target of groups rallying against the use of sexually charged images to market to youth. The company has tried to alter its image in the last couple of years with fewer logos and more clothing in its advertisements, but as shown by 2016's declining sales and losses, that may be a more difficult outcome to achieve.
Now what
Onehighlight of Abercrombie & Fitch's stock is that it pays out a more than 6% dividend yield, an unusually high rate among its peers. However, that dividend could be unsustainable if the company's prospects don't turn around soon, and if the dividend gets cut -- you can expect the stock to tank further.
Abercrombie management believes the turnaround needs more time, but until the company can prove that its image makeover will actually lead to increased sales, the stock looks like one to stay away from.
10 stocks we like better than Abercrombie and Fitch When investing geniuses David and Tom Gardner have a stock tip, it can pay to listen. After all, the newsletter they have run for over a decade, Motley Fool Stock Advisor, has tripled the market.*
David and Tom just revealed what they believe are the 10 best stocks for investors to buy right now...and Abercrombie and Fitch wasn't one of them! That's right -- they think these 10 stocks are even better buys.
Click here to learn about these picks!
*Stock Advisor returns as of January 4, 2017.
Seth McNew has no position in any stocks mentioned. The Motley Fool has no position in any of the stocks mentioned. The Motley Fool has a disclosure policy.