Why a Chinese Conglomerate Wants a 25% Stake of Hilton Worldwide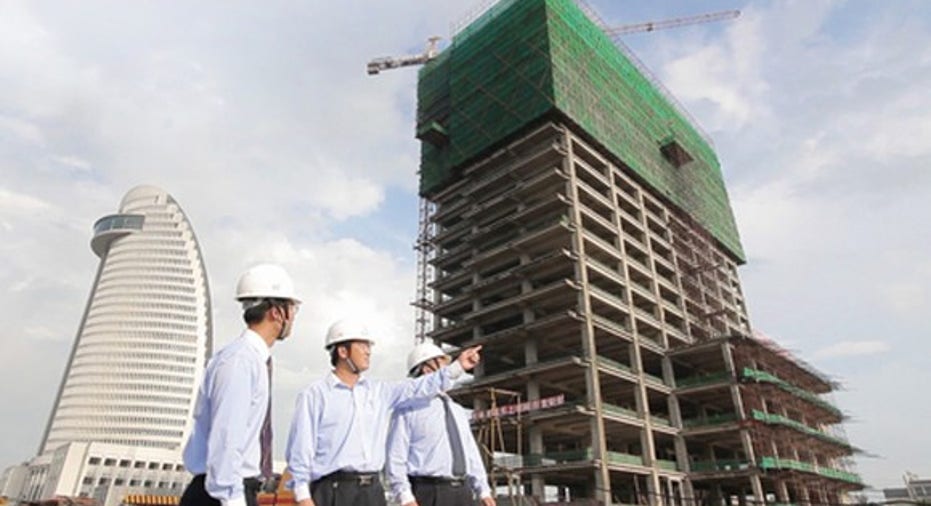 Image source: Hilton.
HNA Group -- a Chinese conglomerate that deals in tourism, aviation, real estate, and more -- has agreed to buy a 25% stake in Hilton Worldwide (NYSE: HLT) from the previous largest shareholder,Blackstone (NYSE: BX), for $6.5 billion, which will drop Blackstone's stake to 21%. The deal is set to close in the first quarter of 2017.
This deal for one-quarter of Hilton is reminiscent of Marriott's (NASDAQ: MAR) recent acquisition of Starwood Hotels and the battle over it with Chinese conglomerate Anbang. Here's why these companies are so interested in the hotel space right now, especially in China, and what this purchase could mean for investors.
The hotel development push accelerates in China
In terms of room development, the major hotel companies are in a growth spurt. Hilton currently has around 750,000 rooms worldwide, and more than 300,000 are in the pipeline to be opened within the next few years. Marriott has around 1.1 million following its Starwood purchase, with hundreds of thousands more in development.
That growth is especially pronounced in China, where a growing middle class and increased domestic travel bode well for the continued expansion of the hotel market.Currently, Hilton operates and licenses nearly 100 properties in China but expects to add about 200 more in the next few years, which is a striking 75% of the company's total expected development in Asia during that time. Including both Marriott and Starwood brands, Marriott has more than double that number of hotels in China, and is undertaking an even more aggressive expansion.
China's middle class surpassed that of the United States in 2015, reaching 109 million adults, compared with 92 million in the United States. Now with more discretionaryincome, those citizens have an increased appetitefor travel.According toThe China Business Review, Chinese domestic tourism increased about 10% in 2015 year over year, and more importantly, spending on travel is expected to grow 16% annually through 2020 and to reach around $615 billion. Hilton and Marriott, along with many other lodging companies, both foreign and local, believe that China's hotel market has plenty of room to continue growing in the years to come.
Image source: HNA Group.
Why the deal with HNA could be good for Hilton
Hilton's deal with HNA will certainly give it much more clout in China and open up a lot of opportunities to make the right connections to get more deals done, an important consideration in a country where who you know is often the most important aspect of successful business. The deal gives HNA two seats on Hilton's board, and also comes with terms that HNA can't sell any of its stake for two years. Additionally, HNA owns a number of aviation and other tourism-centric companies -- including its April acquisition, Carlson Hotels Inc., a majority owner of the Radisson Hotels brand -- which combined could also help Hilton make interesting new deals in China.
During the third-quarter earnings call, Hilton CEO Christopher Nassetta spoke about the advantages of the HNA deal:
While the battle heats up to control as much of the booming Chinese tourism market as possible, this partnership certainly looks like a good bet for Hilton. "We believe and our board believed that there were some serious compelling strategic reasons why this [transaction] was beneficial to our company. And you can imagine some of those and as time goes on, we'll give you more details as we can," Nassetta said.Keep watching what those details are, because they could mean major growth potential for Hilton in the years to come.
Find out why Marriott International is one of the 10 best stocks to buy now
Motley Fool co-founders Tom and David Gardner have spent more than a decade beating the market. (In fact, the newsletter they run, Motley Fool Stock Advisor, has tripled the market!*)
Tom and David just revealed their ten top stock picks for investors to buy right now. Marriott International is on the list - but there are nine others you may be overlooking.
Click here to get access to the full list!
*Stock Advisor returns as of November 7, 2016
Seth McNew owns shares of Marriott International. The Motley Fool owns shares of and recommends Marriott International. Try any of our Foolish newsletter services free for 30 days. We Fools may not all hold the same opinions, but we all believe that considering a diverse range of insights makes us better investors. The Motley Fool has a disclosure policy.