Why 2017 Is the Year to Invest in Tobacco Stocks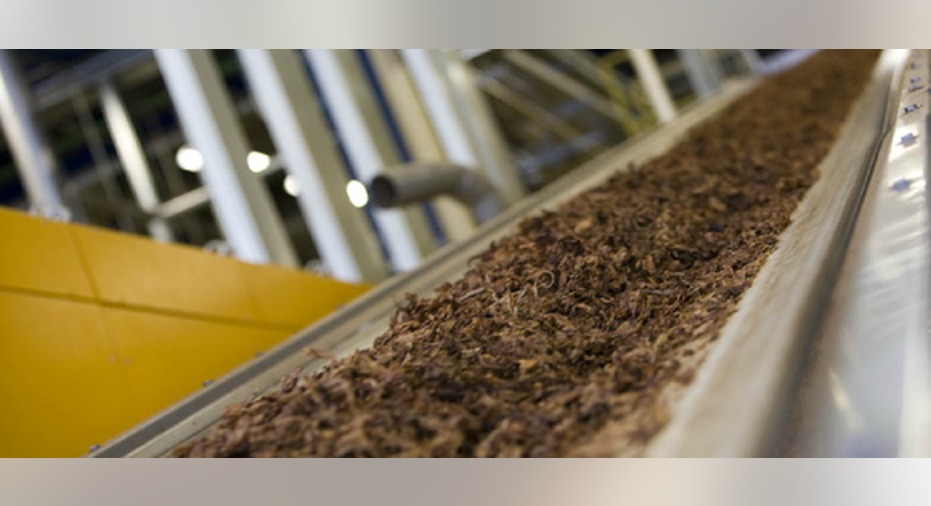 Long-term investors have profited from the powerful performance that tobacco stocks have enjoyed over time. Companies like Altria Group (NYSE: MO), Reynolds American (NYSE: RAI), and Philip Morris International (NYSE: PM) have delivered a combination of ample dividend income and substantial capital appreciation that have added up to strong double-digit average annual total returns. As a new year begins, there are reasons to believe that 2017 could be a great year to invest in tobacco stocks. Below, we'll look at several trends that could favor the industry in 2017.
Image source: Philip Morris International.
The rise of reduced-risk
Perhaps the most interesting thing going on in the tobacco industry right now is the move toward products other than traditional cigarettes. Philip Morris has been very aggressive in its statements about reduced-risk products, arguing that it can foresee a time at which they will replace the regular Marlboro and other cigarette brands that have delivered so much success to the industry over the decades. Major moves in 2016 included greater promotion of Philip Morris' iQOS heat-not-burn tobacco product in Japan and other early adopting markets globally, as well as Philip Morris' application to the U.S. Food and Drug Administration for consideration as an officially sanctioned reduced-risk product.
Not every tobacco company has been as positive about reduced-risk products, preferring instead to take a more balanced approach that acknowledges the key role that traditional cigarettes will play in overall sales and profits for years to come. Nevertheless, if the claimed health benefits of cigarette alternatives bears out both in scientific research and in public use, then the more forward-thinking players in the industry could be in line for big first-mover advantages that could translate to share-price gains.
Some major mergers could happen
Another thing that investors will want to keep an eye on in 2017 is whether the industry trend back toward consolidation continues to move forward. The merger of Reynolds American and Lorillard a couple years ago combined the No. 2 and No. 3 players in the U.S. tobacco industry, and it has made Reynolds American a strong competitor against Altria's dominance in the space.
That trend continued in 2016, when international tobacco giant British American Tobacco (NYSEMKT: BTI) made an attempt to buy out the remainder of Reynolds American that it didn't already own, seeking to boost its position in Reynolds from its current stake of more than 40%. Reynolds publicly announced that it would form an independent committee to consider the offer, but reports surfaced in November that the company had rejected British American on the grounds that the offering price of $56.50 per share in cash was too low.
That leaves a couple of intriguing possibilities for the tobacco industry in 2017. First, British American could increase its offer for Reynolds, creating a slight windfall for Reynolds shareholders if the deal gets accepted. More interestingly, if Reynolds and British American combine and join forces with global marketing of their shared brands, then it would put pressure on Altria and Philip Morris International to follow suit. Given that many of the regulatory distinctions that justified the breakup of U.S. and international tobacco operations have disappeared, a Philip Morris takeover of Altria could result in improving conditions for both companies -- as well as a possible quick gain for Altria shareholders as the more likely company to be the target.
Demand for dividends
Finally, 2017 is likely to see continued interest in dividend stocks, and it's hard to find an industry that has been more generous in returning capital to shareholders. Altria pays a 3.6% yield right now, with Reynolds weighing in at 3.3% and Philip Morris leading the way at 4.5%.
Domestic players have been in a strong position to boost their dividends over the past year, with Reynolds delivering a nearly 10% increase while Altria settled for an 8% boost in 2016. By contrast, Philip Morris has struggled with currency headwinds and other challenges to its profit growth, and that has led the international tobacco giant to give investors just 2% increases in both 2015 and 2016. Yet even if 2017 brings a new wave of dollar strength to challenge Philip Morris, its current yield advantage should be sufficient to keep dividend investors satisfied.
2017 could be another good year for tobacco stocks. With these three things working in the sector's favor, investors should look forward to seeing how well Altria, Philip Morris, and Reynolds American fare in the months ahead.
10 stocks we like better than Reynolds American When investing geniuses David and Tom Gardner have a stock tip, it can pay to listen. After all, the newsletter they have run for over a decade, Motley Fool Stock Advisor, has tripled the market.*
David and Tom just revealed what they believe are the 10 best stocks for investors to buy right now... and Reynolds American wasn't one of them! That's right -- they think these 10 stocks are even better buys.
Click here to learn about these picks!
*Stock Advisor returns as of Nov. 7, 2016
Dan Caplinger has no position in any stocks mentioned. The Motley Fool has no position in any of the stocks mentioned. The Motley Fool has a disclosure policy.