Why 1 Analyst Picks Delta Air Lines Over American Airlines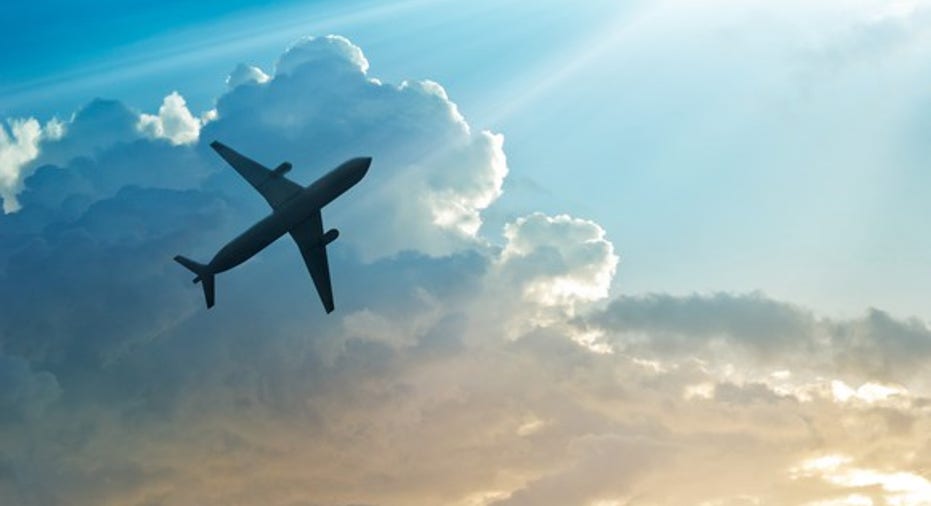 "Blue Horseshoe loves Anacott Steel."
Once upon a time, these five words from the movieWall Street helped spin a tale of corporate raiders attempting to kill an airline to get at its pension fund. Today, five other words highlight the potential for more airline profits: "Bernstein loves Delta Air Lines (NYSE: DAL)."
This morning, analysts at investment banker Bernstein published two new upgrades. On the one hand, Bernstein likes American Airlines (NASDAQ: AAL) slightly more than it once did, and has raised its rating to "market perform," but still has reservations about the stock. On the other hand, Bernstein has no reservations about recommending that you buy shares of Delta stock.
Here are three things you need to know.
(Some) airlines stocks could soar. Image source: Getty Images.
1. Donald Trump saves the airlines
Neither Delta nor American Airlines had a particularly fun time in 2016. Although Delta shares are up 17% over the past 52 weeks, and American Airline stock is up 24%, both airline stocks spent most of 2016 underwater. Things only really turned aroundfor them after it became clear Donald Trump had won the 2016 presidential election.
Bernstein believesthat this turnaround has the potential to keep going, "with the economy poised to gather steam and the possibility that tax reform both stimulates economic activity (aka business travel) and puts more money in consumer wallets." The analyst is particularly hopeful that Delta Air Lines will profit under the Trump administration.
2. Why Delta could thrive
As explained this morning in a write-up on StreetInsider.com, "the conventional view seems to be that [business] can't get any better at DAL," and that with operating profit margins now north of 17.5%, the company is as profitable as it will ever become. Bernstein, on the other hand, says it is uncomfortable "putting a cap on margin potential" at Delta, calling the company "a pioneer in revenue management" and predicting the company will continue to use its "considerable free cash flow" to pay down debt, buy back shares, and increase dividends, even as it grows its revenue.
Accordingly, Bernstein has decided to raise its rating on Delta stock to outperform, and raise its price target as well, to $61 a share -- about 26% above where the stock sits today.
3. Why American Airlines won't
In contrast, Bernstein worriesthat American Airlines' debt load is too big to permit the stock to lift off. "Leverage is high" at American, worries the analyst, and "the risk of being long a highly levered 2018/19 cost / capital play into the uncertain geopolitical, economic, and interest rate environment leaves us generally less bullish on AAL in the near term."
And here's another thing. You might think that lower tax rates under a Trump administration would benefit American stock as much as Delta, but Bernstein argues that this is not the case. After losing money in six out of the last 10years, American Airlines has built up an "abnormally large pile of [net operating losses]." As a result, American won't be paying much in taxes in any case, at any tax rate. Perversely, this means that lower tax rates won't help American as much as they would benefit Delta. (According to data from S&P Global Market Intelligence, Delta has been profitable in all but two years of the last decade.)
The most important thing: Cash
One final point: Delta Air Lines generated $3.8 billion in positive free cash flow in 2016 -- not too far off from its reported $4.4 billion in GAAP net income. American Airlines in contrast, hasn't yet released its fiscal 2016 cash flow statement. We do know, however, that American generated only $324 million in positive FCF over its last four reported quarters -- a number significantly below last year's GAAP net income total of $2.7 billion. This is another reason to prefer Delta stock over American Airlines stock.
According to Bernstein, Delta is likely to generate $9 billion in positive free cash flow over the next three years (so averaging $3 billion annually). At a $35.5 billion market cap, that works to a price-to-free-cash-flow ratio of less than 12 for Delta stock, versus a much higher P/FCF ratio for American. In Bernstein's opinion, this makes Delta stock the safer bet.
I agree.
10 stocks we like better than Delta Air LinesWhen investing geniuses David and Tom Gardner have a stock tip, it can pay to listen. After all, the newsletter they have run for over a decade, Motley Fool Stock Advisor, has tripled the market.*
David and Tom just revealed what they believe are the 10 best stocks for investors to buy right now... and Delta Air Lines wasn't one of them! That's right -- they think these 10 stocks are even better buys.
Click here to learn about these picks!
*Stock Advisor returns as of February 6, 2017
Rich Smith has no position in any stocks mentioned. The Motley Fool has no position in any of the stocks mentioned. The Motley Fool has a disclosure policy.