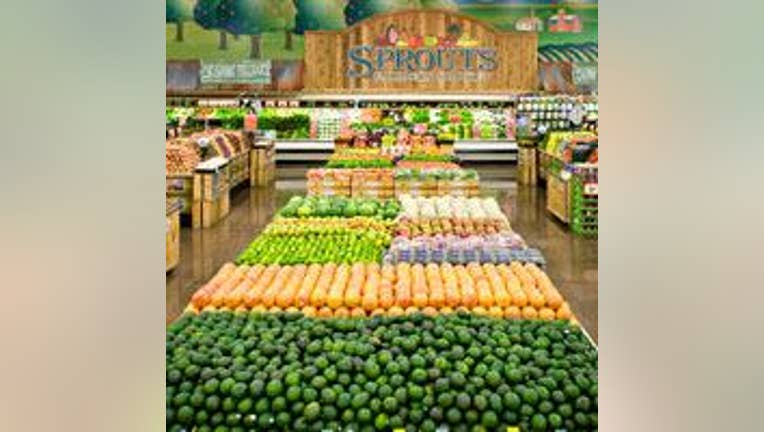 Image source: investors.sprouts.com.
In recent months, a lot of attention has been placed on Whole Foods Market and what the company will do to rebound from a drop in profit and slowdown in growth. This slowdown, blamed mainly on an increase in competition, has helped push share prices down 40% over the past year.
As many investors continue to focus on the pioneer of the American natural and organic food movement, are other high-growth opportunities in the same industry being overlooked? One such example is smaller competitor Sprouts Farmers Market . Also plagued with problems stemming from competition, Sprouts stock is down 20% from 2015 highs.
What type of shape are Whole Foods' and Sprouts' businesses in? Comparing the two companies, which is the better buy for investors right now? Let's take a look.
Comparing results from the past yearAs Americans' grocery budgets have increasingly switched to natural and organic foods over the past few years, a lot of competition has entered the mix. This trend has left many investors worried about future growth potential for Whole Foods, Sprouts, and other companies operating in the organic and natural food marketplace. Let's review the last fiscal year's reported numbers for Whole Foods and Sprouts to see how they may have been affected by the increase in competition.
Chart data from Whole Foods and Sprouts Farmers Market, fiscal year 2015 results.
Putting investor worry aside, we can see that business growth over the past year for both companies has been very good. New store openings and increasing same-store sales have driven revenue growth, and Sprouts has also seen a double-digit increase in earnings. Whole Foods reported a more than 7% decrease in profit for its last full fiscal year. Since that report in November, however, the company reported first-quarter 2016 results that showed revenue improving by 3.3% but profit dropping another 6%. Whole Foods also opened five new stores and plans a total of 30 new openings for the year.
Looking at results from the past year, Sprouts has had greater success than Whole Foods in driving growth though the stocks have followed similar paths.
Stock price. SFM data by YCharts.
Outlook for future growthBoth Whole Foods and Sprouts plan to continue driving growth through new store openings. While Whole Foods has a total of 30 new stores planned for its current fiscal year, Sprouts has 36 new openings planned in the next year. How is this outlook expected to affect revenue and profit going forward?
Chart data from Whole Foods and Sprouts Farmers Market quarterly earnings reports, and Yahoo! Finance.
If results in the coming year are in line with expectations, Sprouts will again be the growth leader over Whole Foods. Both total revenue and bottom-line profit are expected to increase by double digits again, driven by aggressive new store openings and strong same-store sales growth.
Whole Foods, on the other hand, is slowing its new store openings. In the last reported quarter, the company admitted that business growth is growing increasingly dependent on same-store sales growth. With that figure expected to be flat at best, the chance for a rebound in profit growth in the short term is unlikely.
Which is the better buy?Even though Sprouts is the growth story here, that doesn't necessarily mean investors should be ready to jump onboard. What are the current stock valuations for each company, and are future business expectations priced in accurately?
Chart data via finance.yahoo.com.
This graph paints an ugly picture for Whole Foods shareholders. It's important to bear in mind that the company has a good track record of growing profit (it's averaged almost 12% growth in each of the past five years), so we could conclude that this is just a short-term problem. In fact, over the next five years, the company is expected to resume growth at a mid-single-digit pace.
Despite longer-term optimism for Whole Foods, Sprouts looks like a comparatively better buy at these levels. Without some of the near-term profit shrinkage headwinds and strong business growth momentum, the smaller natural-food grocer looks like a value, with a five-year PEG ratio half of Whole Foods'. For investors looking for a growth story in the years to come, I would choose Sprouts Farmers Market.
The article Whole Foods vs. Sprouts Farmers Market: Which Is a Better Buy? originally appeared on Fool.com.
John Mackey, co-CEO of Whole Foods Market, is a member of The Motley Fool's board of directors. Nicholas Rossolillo has no position in any stocks mentioned. The Motley Fool owns shares of and recommends Whole Foods Market. Try any of our Foolish newsletter services free for 30 days. We Fools may not all hold the same opinions, but we all believe that considering a diverse range of insights makes us better investors. The Motley Fool has a disclosure policy.
Copyright 1995 - 2016 The Motley Fool, LLC. All rights reserved. The Motley Fool has a disclosure policy.