Whole Foods Profit Declines, Still Tops Expectations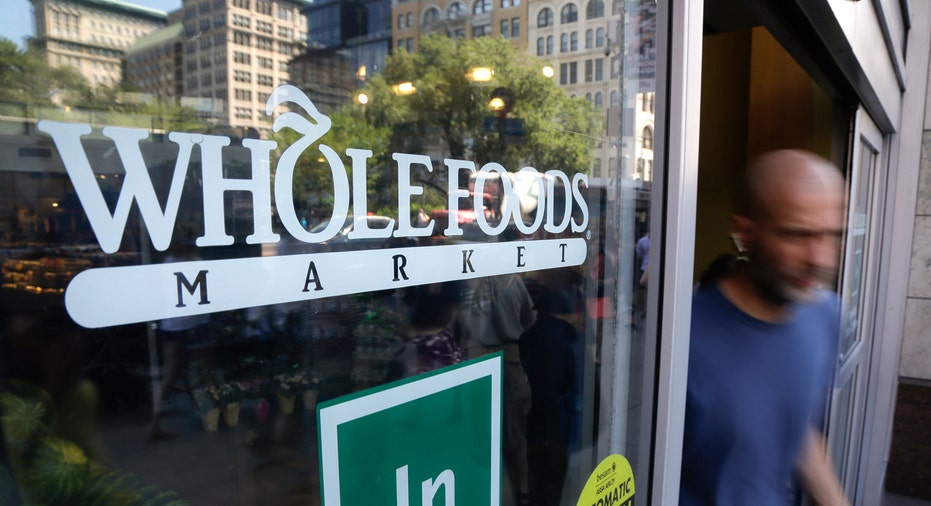 Whole Foods Market Inc. said profit declined in its latest quarter as the natural-and-organic grocer continues to try to reinvigorate sales and manage costs.
Results, though, topped analysts' expectations, sending shares 3.9% higher in after hours trading. Through Wednesday's close, the stock fell 46% over the past 12 months.
Whole Foods has been working for more than two years to cut prices and repair its reputation for lofty prices, launching a loyalty program in late 2014 and working to develop a sister chain of lower-priced grocery stores aimed at attracting younger shoppers. Sales at Whole Foods have been under pressure as traditional grocers like Kroger Inc. have stepped up offerings of natural-and-organic foods, often at lower prices.
In the latest quarter, sales at existing stores, adjusted for currency volatility, fell 1.8%. The decline, while not as steep as some analysts expected, followed a 0.2% decrease in the third quarter and marks the first back-to-back decline since 2009.
Meanwhile, the company's gross margin deteriorated further in the fourth quarter, sliding to 34% from 34.8% a year earlier. That is as Whole Foods managed to keep overhead costs, as a percentage of revenue, flat.
Over all, the company reported a profit of $157 million, down from $167 million a year earlier. On a per-share basis, earnings were flat at 46 cents a share, thanks to a lower share count.
Revenue increased 3.4% to $4.83 billion. Analysts projected 40 cents a share in adjusted earnings on $4.81 billion in revenue, according to Thomson Reuters.
Write to Lisa Beilfuss at lisa.beilfuss@wsj.com