Whole Foods Market, Inc.'s Best Business Segment in 2015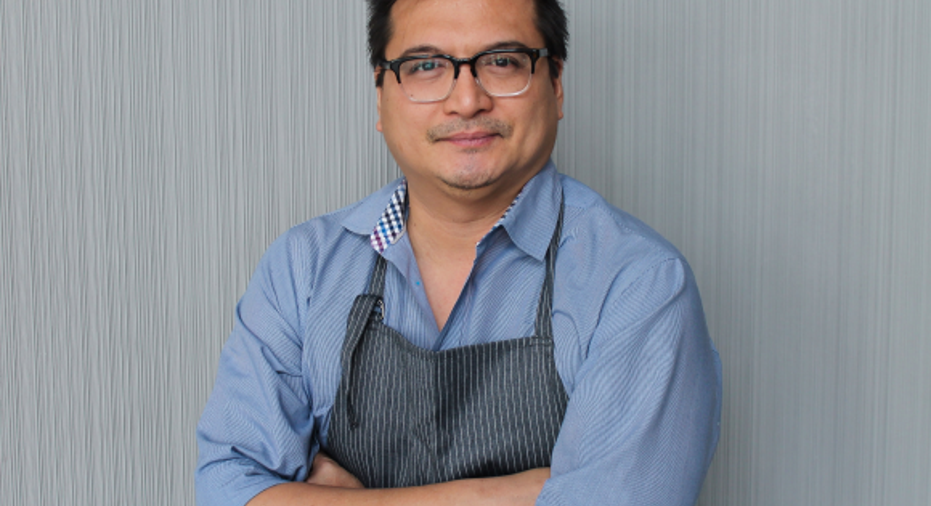 Asian-style chicken wings with hoisin and lime.Image source: Whole Foods Market.
As Whole Foods Market stock has taken a long dive from a very high ladder in 2015, landing unceremoniously in cold waters, many shareholders are likely dismayed that shares haven't shown the quick resilience of years past. To the credit of the natural and organic grocer's management team, as comparable-store sales trended down during the year, the company didn't panic over its atypical 30% share price decline.
Rather, executives have made numerous adjustments to try to rekindle Whole Foods' inner fires moving forward. These steps include the opening of at least 13 "365 By Whole Foods Market" concept stores in the next two years, a prudent trimming of 1.6% of the grocer's workforce, and investment in a more advanced point of sale system. This last item will also help boost productivity, by automating and refining parts of the company's current labor scheduling system.
Management also recently announced that it will focus great attention on one crucial area of operations in the coming months. The company will continue to invest in its best business division of 2015, the segment called...
Wait just a momentSo I'm stretching reason by a small bit, as Whole Foods doesn't break its business down into reportable segments on its financial statements. Investors curious about divisional-type results will find a version of the following sentence in each of the company's annual reports:
While not the norm, it's not unusual for a publicly traded company to disclose results within a single operating segment. Unlike competitor Kroger Company , Whole Foods Market doesn't run gas stations, drug stores, and jewelry stores in addition to its grocery locations. And though its days of being a fledgling niche retailer operating solely out of Austin, Texas, are decades removed, Whole Foods still doesn't feel the need to have to partition itself into geographical segments in its SEC filings.
Of course, using internal data, the company's management team filters information in umpteen ways in order to make strategic and ground-level decisions. And from time to time we get a glimpse of the different snapshots the leadership team takes of the business. One revenue stream which could easily exist as a reportable segment in public financial statements, if management desired as much, is "exclusive brands and prepared foods."
During the company's most recent quarterly earnings conference call, Co-CEO John Mackey discussed this crucial part of Whole Foods Market's financial model. Below are his comments in full:
Mackey, Co-CEO Walter Robb, and team filled that spot last week, with this guy, highly regarded chef Tien Ho. More on him in a moment.
Image source: media.wholefoodsmarket.com.
Why this "segment" lends Whole Foods a competitive advantageBecause they're premium products, exclusive and prepared foods return a higher margin to the company than bulk and third-party packaged goods. Prepared foods, in particular, as Mackey implies, allow a section of each store to operate as a restaurant, with the overhead costs of the allocated square footage subsidized by the larger grocery operation. Similarly, Whole Foods gains in gross margin percentage by selling upscale food without the accompanying expense of restaurant serving staff.
In a year in which rivals like Kroger took some organic foods market share from Whole Foods Market, exclusive and prepared foods stand out for their contribution in both revenue and profits to the $15.4 billion organization. This quasi-business segment provides a competitive advantage that can't be easily replicated, due to the labor-intensive nature of fresh food preparation. Moreover, as it grows, the business can provide some margin cushion to offset price investments in organic items down Whole Foods' aisles.
Whole Foods' exclusive and prepared foods edge is sharpened by the company's localized operating structure. Departments within company stores are run by autonomous teams, which make their own purchasing decisions and are responsible for their own profits and losses.
This allows for a wide scale of experimentation within each store. Adding a "global vice president of culinary and hospitality" position should enhance the success of local prepared foods teams. The initiative can provide teams access to fresh ideas, while implementing proven culinary strategies to keep discerning Whole Foods customers returning to the hot bar and prepared foods cases.
Tien Ho arrives at Whole Foods boasting chef-level and partner experience at cutting-edge restaurants like Momofuku Ssam Bar, but more recently, he's worked to set procedures in the culinary department of Morgans Hotel Group, which owns a portfolio of boutique luxury hotel brands.
Thus, Ho has some institutional experience that should serve Whole Foods' needs well, since it's an organization with diverse "restaurants," which operate under broadly similar parameters. Ho will be tasked with combining culinary creativity with customer experience enhancement across Whole Foods' diverse prepared offerings, which include everything from baked goods to wine-tasting bars.
Mackey's comments noted above should reassure those who worry that the company's forward success depends only on moving competitively priced goods off its store shelves. Doubling down on this competitive advantage should help Whole Foods invigorate sales, and we'll probably hear more about it from management in 2016, even if they don't refer to it as a bona fide business segment.
The article Whole Foods Market, Inc.'s Best Business Segment in 2015 originally appeared on Fool.com.
John Mackey, co-CEO of Whole Foods Market, is a member of The Motley Fool's board of directors. Asit Sharma has no position in any stocks mentioned. The Motley Fool owns shares of and recommends Whole Foods Market. Try any of our Foolish newsletter services free for 30 days. We Fools may not all hold the same opinions, but we all believe that considering a diverse range of insights makes us better investors. The Motley Fool has a disclosure policy.
Copyright 1995 - 2015 The Motley Fool, LLC. All rights reserved. The Motley Fool has a disclosure policy.