Whole Foods Market Hones Its Product Selection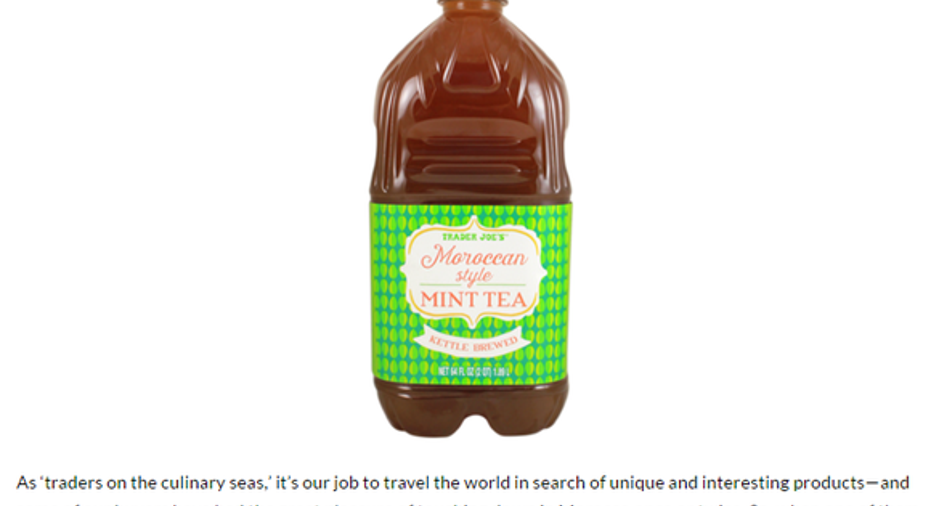 On May 25, Whole Foods Market is set to launch its first 365 By Whole Foods concept store in Los Angeles' Silver Lake neighborhood. This will provide investors with the first glimpse into a store format the company says it dreamed up to appeal to technology-oriented, tightly budgeted millennials.
From the first mention of the 365 concept in May of last year, company executives have repeatedly emphasized the "curated" nature of the upcoming shopping experience. This seemingly innocuous descriptor may play a significant role in the success or failure of the new stores.
"Curated" is a word that seems to hold much currency at the moment on the Internet, where it implies that a connoisseur or subject matter expert has placed interesting content, or perhaps a boutique shopping experience, at your disposal. It's a term that millennials, who seem as a group to have an aversion to the uniform and mass-produced, know well.
But what could curation mean inside the walls of a grocery store? The idea of promoting a specialized product selection seems to acknowledge a competitive strength of privately held Trader Joe's. That company excels in marketing its private-label merchandise, which is colorfully presented and economically priced. You can often find a narrative element on the packaging of Trader Joe's products, and unexpected ingredients are regularly added to spice up basic shelf items.
Reinforced by a deliberately kitschy Polynesian theme in its stores, Trader Joe's merchandise, however engineered to appeal to its customer base, is most usually presented as a "find." Here's a representative example, taken directly from the company's April "Dig In / What's New" section of its website. Be sure to read the copy under the picture:
Image source: traderjoes.com.
That image presents the essence of curation. It's unlikely that Whole Foods will actually mimic aspects of Trader Joe's fun and often irreverent approach. But the mission will be very similar economically: to convince customers that its private-label goods are more desirable than competing national brands, while being simultaneously cheaper.
Curation also frees the new stores from the explicit promise of wide selection, which Whole Foods' management identifies as a competitive advantage. As co-CEO John Mackey asserted in an earnings conference call late last year: "First and foremost, the Whole Foods Market brand stands for the highest quality, selection, and service."
This quote provides a rationale for why customers shouldn't abandon Whole Foods for competitors of behemoth scale such as Kroger and Wal-Mart, which can easily undercut the company on selected national brand items. Along with the aforementioned quality and service, a typical Whole Foods store has a wider selection of natural and organic goods than any other retailer, and it makes sense for management to market this strength.
But the statement also reveals why a new store format is an ideal way to fight back on price. Management can't break its selection promise, but the promise isn't implicit under a totally separate banner. So promoting curation as a virtue prepares customers to give up that wide selection in exchange for price, convenience, and novelty.
What's the risk for Whole Foods in this approach? The grocer will have to strike a balance in 365 stores between high-demand staples also found in the flagship locations, its private-label 365 Every Day offerings, and unique third-party products that substantiate the claim of curation. Too many private-label goods will make the stores seem generic and undifferentiated, regardless of eye-catching features such as the outpost of New York's vegan restaurant, called "by CHLOE,"which is set to open within the Silver Lake store.
In other words, if loyal customers equate Whole Foods' promise of a specially procured selection with simply a bevy of discounted 365 Every Day items, they may be ironically inclined to skip the 365 experience to shop at a flagship Whole Foods store, perceiving the latter to hold better overall product quality. The 365 format would still draw in new value-oriented customers, but Whole Foods will benefit the most if it can persuade existing customers to visit both concepts each month.
The magic will be in featuring a product mix that's differentiated enough to engage existing patrons but loaded with enough private-label goods to hit the operating margins that are promised to be as good as, or better than, a typical Whole Foods store. Curation indeed.
The article Whole Foods Market Hones Its Product Selection originally appeared on Fool.com.
John Mackey, co-CEO of Whole Foods Market, is a member of The Motley Fool's board of directors. Asit Sharma has no position in any stocks mentioned. The Motley Fool owns shares of and recommends Whole Foods Market. Try any of our Foolish newsletter services free for 30 days. We Fools may not all hold the same opinions, but we all believe that considering a diverse range of insights makes us better investors. The Motley Fool has a disclosure policy.
Copyright 1995 - 2016 The Motley Fool, LLC. All rights reserved. The Motley Fool has a disclosure policy.