Whole Foods Cuts Profit, Sales Forecasts as Growth Slows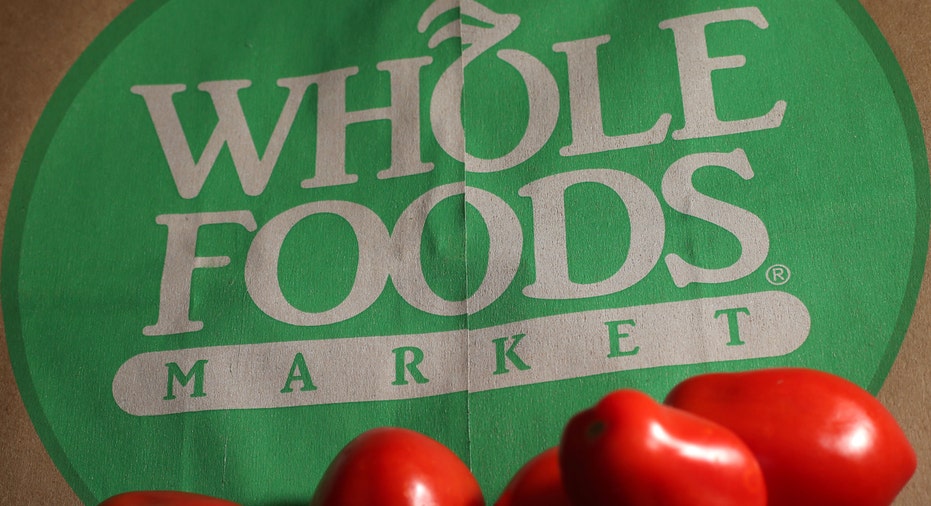 Whole Foods Market on Wednesday said it is closing some stores and increasing use of customer data to improve results after cutting its full-year sales and profit forecasts after posting its sixth straight quarter of same-store sales declines.
Shares in the organic and natural food grocer were down 2.1 percent in extended trading.
"We're examining every aspect of our retail operations," Whole Foods co-founder John Mackey, who recently resumed the role of sole chief executive officer after the departure of co-CEO Walter Robb, said on a conference call with analysts.
Whole Foods has been battling intense competition from rivals that include Kroger and Wal-Mart Stores, as well as new competitors such as Amazon.com Inc and meal kit provider Blue Apron.
The company has been lowering prices and experimenting with its value-oriented 365 by WholeFoods Market chain, as it tries to shed its unflattering "Whole Paycheck" nickname.
Mackey said the company is "doubling down" on its most loyal customers, continue to lower prices and taking other steps to improve profitability and efficiency.
"What has become clear is that we don't want to compete in a 'race to the bottom' as consumers have ever increasing choices for how much and where they shop," Mackey said.
Whole Foods has closed one commissary kitchen and will be closing nine stores and the company's last two remaining commissary kitchens in the current quarter. It also terminated two leases.
Mackey said the majority of the stores slated for closure were smaller, older acquisitions and that shuttering them should improve results.
Whole Foods also is teaming up with dunnhumby, a private, wholly owned consumer data subsidiary of Tesco Plc, in a bid to catch up with Kroger and other rivals that already use such information to improve merchandising and personalize offers to loyal customers.
The organic and natural food grocer on Wednesday said same-store sales fell a sharper-than-expected 2.4 percent in the fiscal first quarter ended Jan. 15, the sixth straight quarterly drop. That decline accelerated to 3.2 percent for the current second quarter through Feb. 5.
Whole Foods it expects sales for the year to rise 1.5 percent or greater, compared with its previous forecast of growth of 2.5 percent to 4.5 percent.
It also cut its profit forecast for the year to $1.33 per share or greater, from its previous view of $1.42 or greater.
First-quarter revenue rose 1.9 percent to $4.92 billion from a year earlier.
Net income fell to $95 million, or 30 cents per share, from $157 million, or 46 cents per share, a year earlier.
The company said it incurred a charge of about 9 cents per share in the quarter, related to Robb's separation agreement and store closures. It expects to incur an additional charge related to the closures of about 6 cents per share in the current quarter.
(Reporting by Lisa Baertlein in Los Angeles and Jessica Kuruthukulangara in Bengaluru; Editing by Matthew Lewis and Alan Crosby)