Who Will Win This $119 Billion E-Commerce War?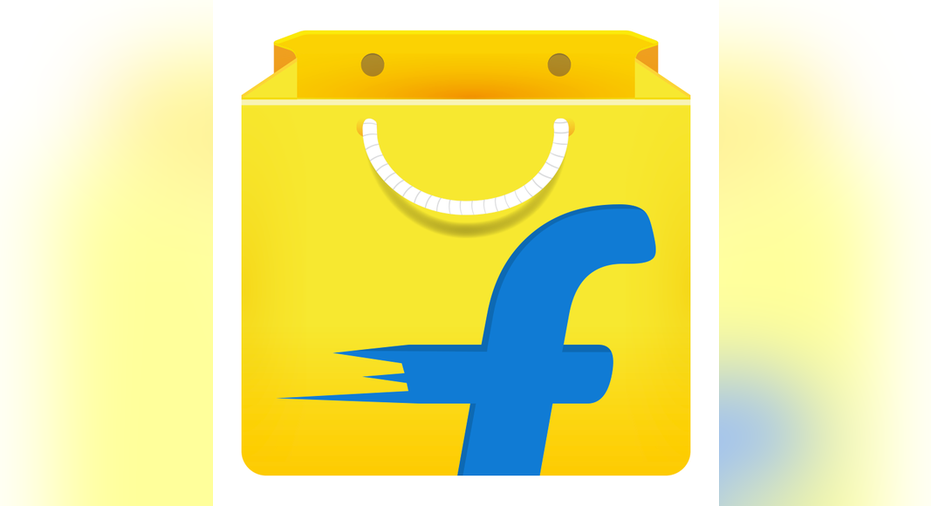 The e-commerce market in India is heating up as global players make major investments in the region to establish their dominance. Morgan Stanley estimates the size of the e-commerce industry in the world's second most populous nationwill reach $119 billionby 2020.
The number of online shoppers in India will grow almost seven-fold to 320 million in 2020, up from just 50 million two years ago thanks to higher internet penetration, which could push the market's size beyond $200 billion by 2025. Meanwhile, per capita income is expectedto double by that same year.
Not surprisingly, global e-commerce companies such as Amazon (NASDAQ: AMZN), Alibaba, Tencent, and eBay (NASDAQ: EBAY) don't want to miss this gravy train, and they are making huge investments to tap the booming market.
The fight for supremacy is heating up with Amazon making gains
Flipkart, founded in 2007, is India's leading online retailer. The company replicated Amazon's model by starting off as a bookseller a decade ago and then branching into other merchandise. Its first-mover advantage allowed the company to grab 44% of the market by 2015, with Amazon languishing way behind with a share of just 15% that same year.
Image Source: Flipkart.
However, Flipkart is fast ceding ground to Amazon since it launched Indian operations in 2013. As it turns out, the homegrown retailer's market share fell to 37% as of Mar. 2016 as Amazon grew its share of the pie to well over 20%.
What's more, Trust Research Advisory rated Amazon as India's most attractive Internet brand in 2016, while Flipkart ranked third. The American e-commerce giant is pouringmoney into the market, investing over $1 billion there in 2016 with a commitment to spend another $3 billion to grow the business.
More importantly, Amazon has put its money to good use as its shipments doubled last year, thanks to a massive 160% spurt in the seller base that made it the preferred online shopping destination in India. The company is also adding 180,000 products each day to its platform while bundling its video streaming library for a nominal fee into the Prime subscription service.
Looking ahead, Amazon is now targeting growth in the Tier II and Tier III cities of India through targeted ads. This makes sense given the company witnessed 200% sales growth in these areas during its last big sales event.
But Flipkart is rising up to the challenge
Flipkart, however, is trying hard to maintain its lead and will reportedly raise $1.5 billion in investment from eBay and Tencent. An Economic Times report cited three unnamed sources, stating that eBay could invest around $400 to $500 million in Flipkart, while Tencent and Microsoft have reportedly closed their funding round with a $1 billion investment.
The sources suggest that negotiations are at advanced levels and could also involve a strategic deal under which Flipkart takes over eBay's Indian operations. This could provide a nice boost to the company's top line as eBay's revenue from seller fees and advertisements almost tripled in India during the last fiscal year.
Flipkart is now turning its focus to smaller towns as it similarly plans to set up a network of 100 delivery hubs to target Tier II and Tier III cities. The company generated two-thirds of its sales from these smaller cities during its mega sale day last October.
In the end, however, Flipkart might find it too difficult to keep up with Amazon's financial muscle and the huge expansion plans that it has lined up to penetrate this market. The former has been forced to lower investments in its marketplace due to lack of funding, giving Amazon a potential edge. India's e-commerce industry undoubtedly presents a major opportunity for both companies, and they will spend aggressively to claim the biggest piece of the pie.
10 stocks we like better than AmazonWhen investing geniuses David and Tom Gardner have a stock tip, it can pay to listen. After all, the newsletter they have run for over a decade, Motley Fool Stock Advisor, has tripled the market.*
David and Tom just revealed what they believe are the 10 best stocks for investors to buy right now and Amazon wasn't one of them! That's right -- they think these 10 stocks are even better buys.
Click here to learn about these picks!
*Stock Advisor returns as of February 6, 2017
Teresa Kersten is an employee of LinkedIn and is a member of The Motley Fools board of directors. LinkedIn is owned by Microsoft. Harsh Chauhan has no position in any stocks mentioned. The Motley Fool owns shares of and recommends Amazon and eBay. The Motley Fool has a disclosure policy.