Who Will Win if Spotify Jumps the Shark?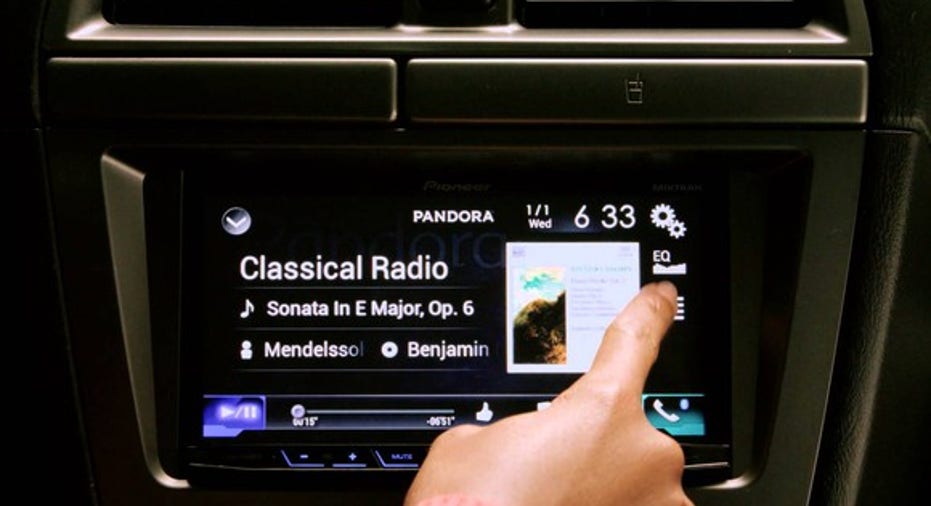 The top dog in streaming video sent shockwaves through the industry on Monday. Zats Not Funny's Dave Zatz stumbled upon an intriguing entry to Spotify's open job listings: a call for a senior product manager for a new hardware division.
Spotify is the top dog in premium music streaming with more than 50 million paying subscribers and more than 100 million total accounts. It's on a frenzied pace where it's attracting 10 million net subscriber additions every six months. It has a huge audience of music buffs, and now it apparently feels it can parlay that success into hardware.
Mocking the strategy is dangerous. Amazon(NASDAQ: AMZN) and Alphabet (NASDAQ: GOOG) were digital giants before filling the world with Kindle, Echo, Chromebook, and Google Home gadgetry.
The job listing -- which Spotify pulled after being called out by Zatz -- is ambitious. It's tasking the incoming product manager with leading the charge to create a "defining product" along the lines of Pebble Watch, Amazon Echo, and Snapchat's Spectacles. Listing the pioneers in the smartwatch, voice-activated speaker, and sunglass camera niches seems more like an exercise in aspiration than actual gadgetry. You won't be streaming Spotify through your sunglasses anytime soon, though the end of the temple's earpiece looks like a perfect place to plant an earbud. There's no way that Spotify is going to throw its hat into the cutthroat smartwatch market, especially when it's singling out the pioneer that sold itself for practically nothing a few months ago. A speaker along the lines of Amazon's Echo or Alphabet's Google Home seem more realistic, but Pandora's broadest appeal is on mobile devices.
Let's not delve into what Spotify may or may not do with hardware. Fellow Fool Evan Niu did a great job of dissecting the possibilities as well as the shortcomings of each approach. Let's talk about what will happen after it fails -- oh, and it will -- and the brand-tarnishing defeat and lack of focus make it vulnerable. Who will rise up when Spotify stumbles in its hardware gamble? Could this be the opportunity that Pandora (NYSE: P) is looking for?
Image source: Pandora.
Playing the same tune in a different key
It may seem presumptuous to talk about Spotify's demise before it has even officially entered the hardware market. All we know is that a job listing was posted on its site -- since pulled -- suggesting that Spotify is at the very least exploring a push into consumer electronics. It may amount to nothing. However, the moment Spotify products roll out, you can already start to sense the vulnerability. We'll hit the FOMO effect, where folks who don't bother to pay for whatever the gizmo winds up being feel as if they're missing out on the complete Spotify experience They'll explore other options where they would be maximizing the full value, and that's where Pandora comes in.
Just 4.4 million of Pandora's 81.1 million active listeners were paying Pandora when the year began. Those paying accounts were shelling out money for an enhanced ad-free experience, but recently Pandora rolled out Pandora Premium that costs twice as much but matches the on-demand functionality of Spotify.
Pandora isn't automatically the distant silver medalist with the launch of Pandora Premium.Apple (NASDAQ: AAPL)has more than 20 million premium users for Apple Music, and other tech giants including Alphabet and Amazon are also in this niche. The streaming services play across various devices. Apple Music eventually rolled out for Android devices. Apple, Amazon, and Alphabet's Google know that you limit your audience if you narrow access to homegrown platforms. However, the ultimate appeal to Spotify is that it's a free agent. There's no conflict of interest in its operating system-agnostic approach, and that's something that it does share with Pandora
Spotify hasn't stumbled. It hasn't even officially taken its first step. However, if and when that happens, don't be surprised if it presents an opportunity for Pandora to gain relevance outside of its loyal but seemingly stagnant base of freeloaders.
10 stocks we like better than Pandora MediaWhen investing geniuses David and Tom Gardner have a stock tip, it can pay to listen. After all, the newsletter they have run for over a decade, Motley Fool Stock Advisor, has tripled the market.*
David and Tom just revealed what they believe are the 10 best stocks for investors to buy right now... and Pandora Media wasn't one of them! That's right -- they think these 10 stocks are even better buys.
Click here to learn about these picks!
*Stock Advisor returns as of April 3, 2017
Suzanne Frey, an executive at Alphabet, is a member of The Motley Fool's board of directors. Rick Munarriz owns shares of Apple. The Motley Fool owns shares of and recommends Alphabet (C shares), Amazon, Apple, and Pandora Media. The Motley Fool has a disclosure policy.