Who Pays Closing Costs When You Buy a Home?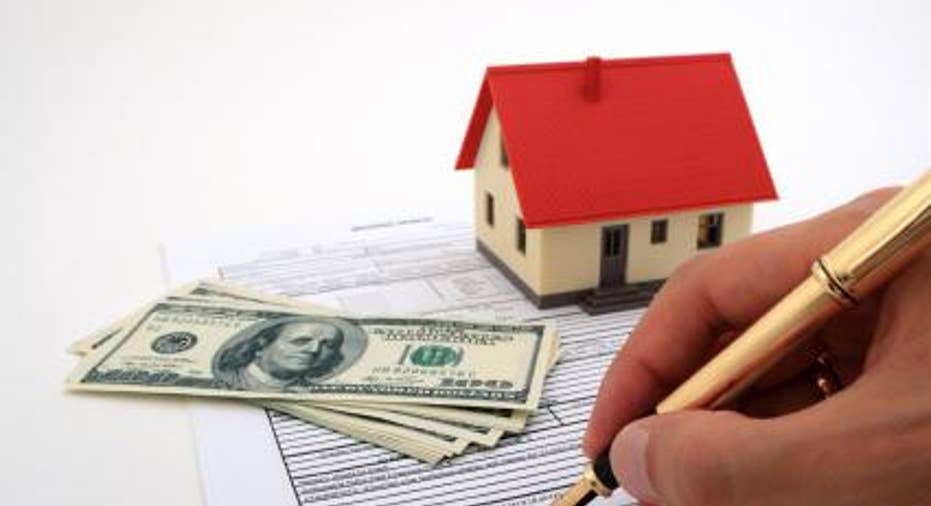 Photo: Flickr user Marc Moz.
Closing costs are all of the fees and expenses associated with the closing or settlement of a real estate transaction, and they can vary dramatically. In addition, the buyer typically pays many closing costs, while others are usually the responsibility of the seller. Here's what you need to know about the closing costs you may have to pay when you buy your next home, and how you may be able to avoid closing costs altogether.
Buyer's closing costsClosing costs for homebuyers aren't cheap -- typically ranging from 2% to 5% of the sale price. In other words, if you buy a $200,000 house, you can expect closing costs of between $4,000 and $10,000.
As a buyer, your closing costs may include, but are not limited to:
Attorney fees -- real estate closings usually involve an attorney for the buyer, seller, or both.
Credit report fees -- to qualify for a mortgage, your lender will check your credit and may pass this expense on to you.
Loan origination fees -- this is a fee your lender charges for processing your loan's paperwork.
Inspection fees -- many lenders require home and/or pest inspections before a mortgage can be approved.
Discount points -- lenders charge this initial (and optional) fee in exchange for a lower interest rate for the life of the loan.
Appraisal fees -- an appraisal is required to verify that the sale price of the property is justified.
Survey fees -- either party can pay these fees to confirm the size and dimensions of the land.
Lender's title insurance -- sellers pay the majority of title insurance costs, but the policy that protects the lender is typically the buyer's responsibility.
Title search fees -- a background check on the title is run to search for unpaid liens on the property.
Escrow deposits -- your lender will probably require you to pre-pay a few months of taxes and insurance to form a "cushion" in your loan's escrow account.
Recording fees -- these are paid to your city or county for recording your purchase.
Underwriting fees -- these are the cost of evaluating your loan application.
It's important to note that these fees, as well as the buyer's responsibility to pay them, can vary widely based on your location. For example, if you live in a state with high property taxes, your prepaid escrow deposit can be significantly higher than average. If you want an estimate for your situation, Bank of America provides a useful calculator that can help you estimate your closing costs based on location, down payment, and loan type. Many other lenders will offer similar tools.
Seller's closing costsSellers generally have fewer items to pay than buyers, but that doesn't mean they get off easy. In fact, sellers are responsible for paying sales commissions to both parties' real estate agents, which usually adds up to 6% of the sales price. So this expense alone is usually more than all of the buyer's closing costs.
In addition to commissions, other closing costs sellers have to pay may include:
Title insurance premiums -- sellers usually pay for the owner's title insurance, which protects the owner in the event that title issues are discovered.
Transfer taxes and recording fees -- these are taxes and fees that county or local governments impose for the official transfer of the property's title.
Prorated taxes and HOA dues -- Sellers have to compensate buyers for the fees they'll pay for the months before they took ownership.
Home warranty premiums -- it's quite common for sellers to offer a home warranty, usually for one year, to give buyers peace of mind and increase interest in their property.
How to avoid closing costs when buying a homeClosing costs can be rather expensive and can seem like a large burden, particularly for first-time homebuyers who don't have a lot of money for a down payment.
However, it's a common practice to ask the seller to pay some or all of the buyer's closing costs. This arrangement can be worked into the purchase offer, either as a set dollar amount or a percentage of the sale price. For example, if a seller is asking $200,000 for the home, an offer might be "$195,000, plus 3% of the purchase price toward buyer's closing costs."
Sellers are usually inclined to agree to pay closing costs with an otherwise attractive offer. If you plan to ask for seller-paid closing costs, here's how to give yourself the best chance of a "yes."
Make a strong offer -- generally, when asking for closing costs, a purchase offer is made for close to the full listing price. In the example of an offer of $195,000 plus up to 3% back at closing, this is really worth just over $189,000 to the seller, so be sure to keep the true value of your offer in mind.
Offer a quick close -- sellers are more likely to respond favorably to a purchase offer if a quick close is part of it. Seller-paid closing costs with a 30-day close may look a lot more attractive than another offer asking for a 60-day close.
Make fewer demands -- in a nutshell, the easier your offer seems, the more likely a seller will be willing to give you what you want. A buyer who wants seller-paid closing costs and a new deck, a repaved driveway, a patched-up roof, and 10 other repairs may seem like more trouble than it's worth.
The Foolish bottom lineWhile closing costs can be expensive, they shouldn't be the limiting factor that keeps you from buying a home. In fact, it's quite common for sellers to pay both sides of closing costs to obtain a quick and easy sale, so it may be a good idea to put this request in your offer if you're low on cash. After all, the worst anyone can say is "no."
The article Who Pays Closing Costs When You Buy a Home? originally appeared on Fool.com.
Matthew Frankel owns shares of Bank of America. The Motley Fool recommends Bank of America. Try any of our Foolish newsletter services free for 30 days. We Fools may not all hold the same opinions, but we all believe that considering a diverse range of insights makes us better investors. The Motley Fool has a disclosure policy.
Copyright 1995 - 2015 The Motley Fool, LLC. All rights reserved. The Motley Fool has a disclosure policy.