Whiting Petroleum Corp's Debt Lifeline Can't Save Its Stock From Sinking Today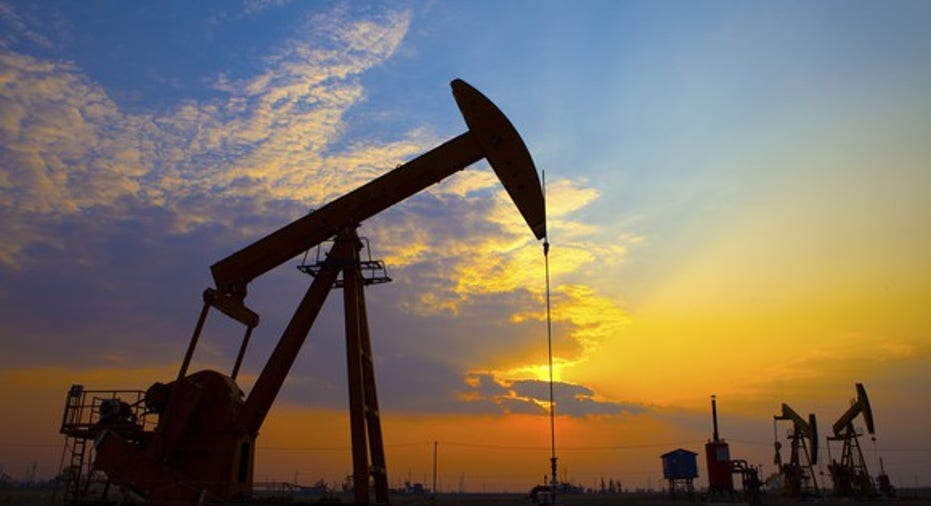 Image source: Getty Images.
What: Shares of Whiting Petroleum were down more than 10% by 11:15 a.m. EDT on Thursday after agreeing to another debt exchange.
So what: Whiting Petroleum announced it had entered into privately negotiated transactions with bondholders to exchange $1.06 billion of notes for new mandatory convertible notes. Under the terms of the agreements, the company will trade $377 million of nonconvertible notes for the same aggregate principal value of new mandatory convertible notes. In addition to that, it agreed to exchange $687.9 million of legacy convertible notes for the same amount of new mandatory convertible notes.
These exchanges are weighing on the company's stock price because of the potential for major dilution to current shareholders. For example, if all of the new convertible notes were converted assuming the daily volume weighted average price of $12.10 per share, which was the stock's closing price yesterday, Whiting would need to issue 83 million shares. That dilution could rise to 114.8 million shares if the company makes the conversions at the minimum conversion prices. Either way, it represents the potential for substantial dilution given that Whiting Petroleum had 210 million shares outstanding at the end of last year.
This exchange marks the second one the company has completed this year, with it agreeing to exchange $477 million of bond debt into convertible debt in March. In going the convertible exchange route, Whiting Petroleum is taking a slightly different approach to addressing its debt than some of its peers. Chesapeake Energy , for example, initially attempted to address its debt concerns with second lien bond exchanges, which exchanged legacy unsecured debt for new bonds that are higher up in the capital structure. Those exchanges, however, did not work quite as well as planned after investors holding bonds with the nearest-term maturities did not participate to the degree Chesapeake had hoped. Because of that, it recently completed two debt-for-equity exchanges, which diluted investors by 10% in exchange for retiring 4% of its outstanding debt. Whiting is hoping its approach will allow it to cut more outstanding debt with less dilution than Chesapeake was able to accomplish.
Now what: While oil prices are recovering, troubled drillers like Whiting Petroleum still need to address their balance sheet issues. Whiting is attempting to do that by using its now higher stock price to reduce debt via exchanges with bondholders. While these moves are not ideal for current investors, the alternative is that Whiting could continue to struggle under the weight of its debt, which could sink it if oil prices take another tumble.
The article Whiting Petroleum Corp's Debt Lifeline Can't Save Its Stock From Sinking Today originally appeared on Fool.com.
Matt DiLallo has no position in any stocks mentioned. The Motley Fool has no position in any of the stocks mentioned. Try any of our Foolish newsletter services free for 30 days. We Fools may not all hold the same opinions, but we all believe that considering a diverse range of insights makes us better investors. The Motley Fool has a disclosure policy.
Copyright 1995 - 2016 The Motley Fool, LLC. All rights reserved. The Motley Fool has a disclosure policy.