WhiteWave Foods Co Reports Strong Earnings as Danone Acquisition Moves Ahead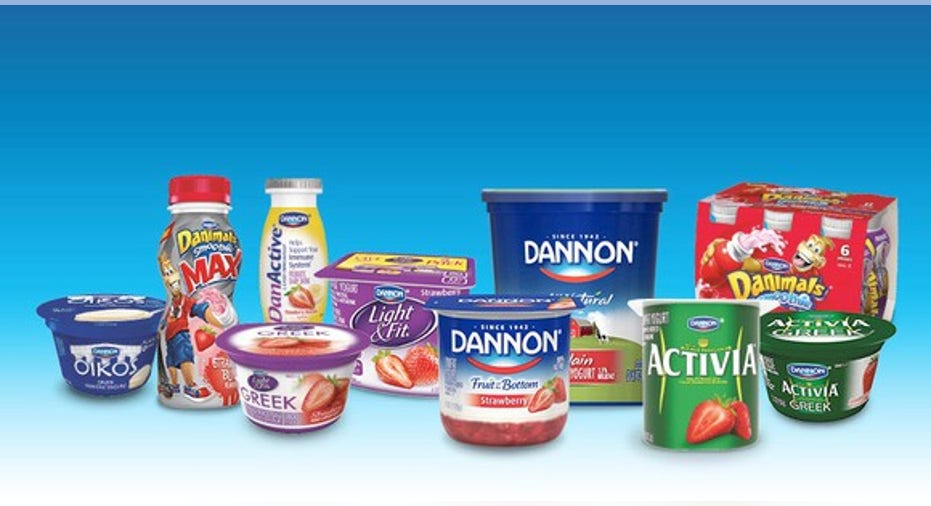 Danone is best known for its Dannon brands in the U.S., but actually has a small presence here versus in Europe. Acquiring WhiteWave is a step toward changing that.
WhiteWave Foods Co(NYSE: WWAV) announced second-quarter financial results on August 9, reporting the kind of strong growth that shareholders have become accustomed to. Revenue was up 14%, to $1.05 billion, and net income of $52 million was a 38% increase, driving earnings per share up by the same amount.
Here's a quick look at WhiteWave Foods' Q2 earnings, as well as some detail on its deal withGroupeDanone(NASDAQOTH: DANOY).
The numbers
Revenue and net income in millions. Source: WhiteWave Foods.
WhiteWave reported 31% growth in operating income, and a 24% increase in adjusted earnings before interest, taxes, depreciation, and amortization, or adjusted EBITDA. Results in several key areas of the business were as follows:
Americas foods and beverages sales were up 14%.
Premium dairy sales were up 11%.
Plant-based foods and beverages sales increased 25%.
Organic sales -- that is, sales of brands owned by WhiteWave for more than one year -- were up mid-single digits. Nut-based beverage organic sales were up high single digits, while plant-based yogurt sales increased more than 20%.
Fresh foods, primarilyEarthbound Farmbrand packaged salads, fruits, and vegetables, were down 2% as the company continues to rebuild its distribution network following a major change in the segment's enterprise resource planning software platform.
What's happening with the acquisition?
On July 7, WhiteWave and Danone reached an agreement for Danone to buy WhiteWave for $56.25 per share in cash. At the time of the announcement, the deal represented a 24% premium over WhiteWave's 30-day average stock price.
For many WhiteWave shareholders, it's undoubtedly a bittersweet acquisition. It's always good to make money on an investment; but the reality is, barring a competitive bid from another company, there's now an effective cap on WhiteWave's share price, no matter what its results are between now and the deal's closing, which is expected to happen by year-end.
The deal looks very smart for Danone, which will see its U.S. business double by acquiring WhiteWave. Danone is one of the largest dairy and consumer foods companies in the world, and WhiteWave's brands will fit very well within what it already does well. It should also help the company reverse a trend of declining sales since 2014, when revenue peaked at more than $27 billion. Through its most recently reported quarterly results, 12-month sales have fallen more than 13% from that peak.
Looking ahead
As of this writing, shares of WhiteWave are trading for around $55.28, almost $1 per share below the price Danone has agreed to pay. As the deal moves closer to completion, that discount -- about 1.8% as of this writing -- will slowly narrow. Whether it makes sense to hold through the acquisition or to sell now, however, depends on multiple factors, including:
Tax implications from selling now versus holding.
Opportunity cost if you have other investments in mind.
The value of the spread between today's share price and what Danone will pay you.
If you hold shares in a taxable account, and it's been less than one year since you bought them, it's almost definitely worth waiting to the one-year mark if you can -- if you intend to sell before the deal closes. By waiting, your capital gains taxes would fall from your regular income tax rate to the long-term capital gains rate, which would almost certainly be lower.
However, if you've owned the shares longer than one year already, or hold them in a tax-deferred account like an IRA or 401(k), and you're ready to move on to another investment, it's hard to argue against making the decision to sell. Just consider the fact that you'd be walking away from about $1 per share in nearly guaranteed gains.
Bottom line: If you're not sure what you want to do just yet, there's nothing wrong with doing nothing now, or even waiting for the deal to close, and taking your $56.25 per share. Time's on your side right now, Fool.
Ready to move on from WhiteWave? Check this outThe world's biggest tech company forgot to show you something, but a few Wall Street analysts and the Fool didn't miss a beat: There's a small company that's powering their brand-new gadgets and the coming revolution in technology. And we think its stock price has nearly unlimited room to run for early in-the-know investors! To be one of them, just click here.
Jason Hall has no position in any stocks mentioned. The Motley Fool owns shares of and recommends WhiteWave Foods. Try any of our Foolish newsletter services free for 30 days. We Fools may not all hold the same opinions, but we all believe that considering a diverse range of insights makes us better investors. The Motley Fool has a disclosure policy.