White House wants to push tax overhaul without Democrats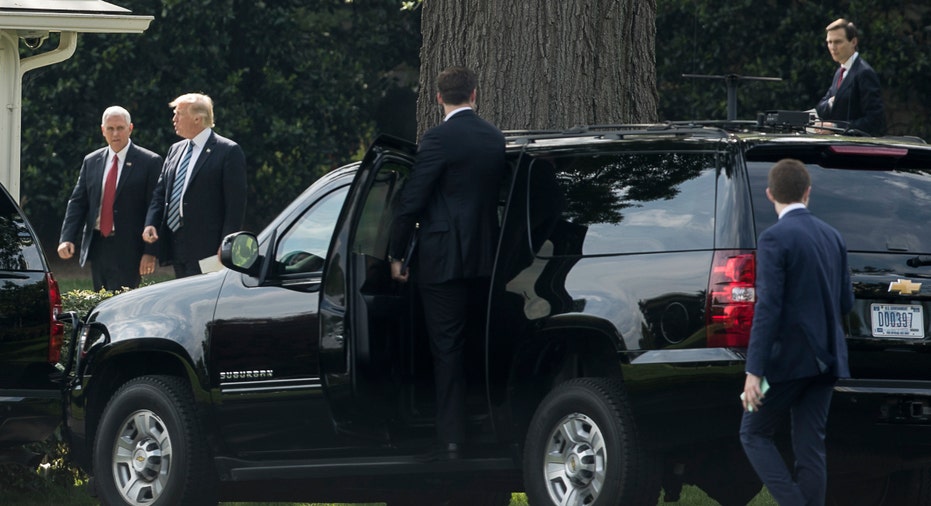 A senior administration official said Thursday the White House plans to push its tax overhaul without any support from congressional Democrats.
It's a sign of the intense partisanship over President Donald Trump's outlines for cutting tax rates in hopes of stimulating faster economic growth, increasing business activity and helping the middle class. The proposal unveiled Wednesday would also repeal several taxes that target the wealthy but eliminate many deductions they use. Democratic lawmakers say the plan would favor the wealthy and blow a deep hole in the federal budget.
An independent estimate by the nonpartisan Committee for a Responsible Federal Budget estimates federal revenue would plunge $5.5 trillion over a decade under the Trump plan, likely causing the deficit to balloon. Treasury Secretary Steven Mnuchin has suggested faster economic growth of 3 percent or more would replace the lost tax revenue, a position most budget experts dispute.
The administration official, who spoke on the condition of anonymity in order to discuss private deliberations, suggested Thursday that the White House might also find a way to work around a Senate rule that requires a 60-vote majority to pass bills that increase the deficit over the longer term. Under the rule, measures passed by a simple majority that increase the deficit expire in a 10-year window.
The official indicated that the administration might not necessarily need to follow a 10-year window, noting that budget forecasts are often inaccurate. It was unclear how the suggested maneuver would overcome Senate procedure.
Republicans currently hold a 52-seat majority in the Senate, leaving them in need of support from at least eight Democrats under the rule.
On Tuesday, Senate Majority Leader Mitch McConnell, R-Ky., said he planned to pass a tax overhaul without Democratic support, but only if it didn't add to long-term deficits.
"Regretfully we don't expect to have any Democratic involvement in" a tax overhaul, McConnell said. "So we'll have to reach an agreement among ourselves."
The Trump tax outline would reduce the top corporate tax rate by 20 percentage points, to 15 percent, and enable private business owners to claim the new lower rate for their incomes. The number of tax brackets for individuals would be reduced from seven to three, with the top tax rate lowered from 39.6 percent to 35 percent. It would roughly double the standard amount taxpayers could deduct.
The measure would eliminate the estate tax and reduce taxes on investments primarily paid by the wealthy. It would further reduce the tax burden for the rich by eliminating the alternative minimum tax, which ensures the high-income can't get away with paying little to no taxes.
Senate Democrats quickly came out against the proposal.
"This scheme is a massive tax giveaway to millionaires, billionaires and big corporations at the expense of middle-class families," said Sen. Bob Casey, D-Pa.