White House: Bahrain promotes $9B in deals with US companies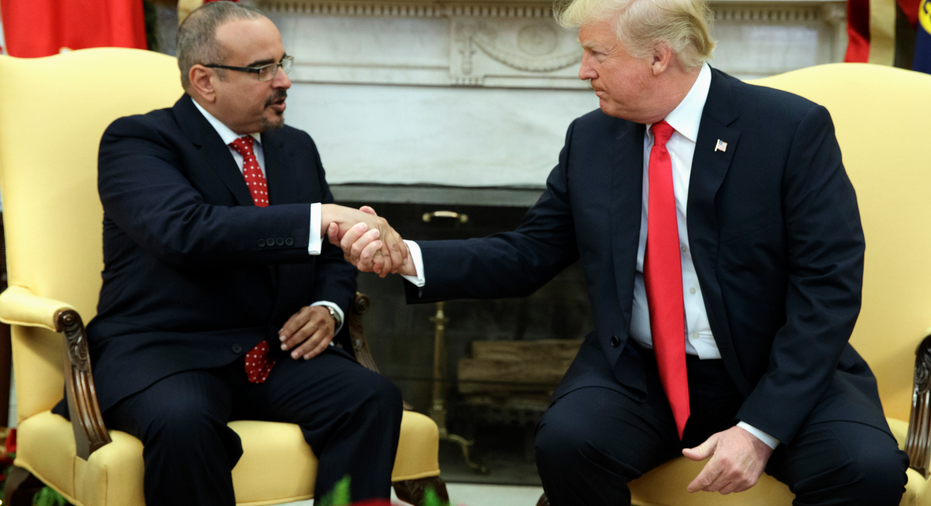 The White House says Bahrain's crown prince promoted $9 billion in commercial deals with U.S. companies during a White House meeting with President Donald Trump.
The deals include the purchase of F-16 fighter planes and the extension of a defense cooperation agreement between the countries for 15 years.
Trump had said during a brief media availability before Thursday's meeting that Bahrain is "doing a lot of business" with the U.S. and "buying a lot of things." He cited the $9 billion figure.
Crown Prince Salman bin Hamad Al Khalifa says the visit was important to the kingdom and the 100-year relationship between the two countries.
He says the U.S. and Bahrain will continue to strengthen ties that the people of both countries have benefited from.