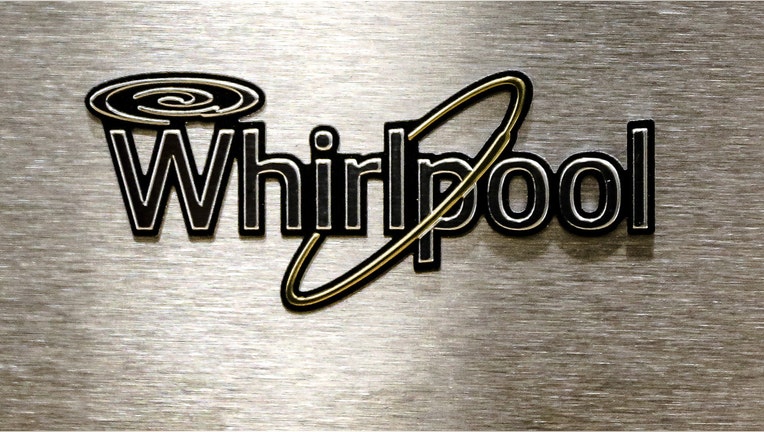 Whirlpool reported revenue declines in its latest quarter as weakness abroad offset U.S. gains.
Still the Benton Harbor, Mich.-based company said it was well positioned to face "global volatility" and a "challenging" global environment as its results beat Wall Street estimates.
The company raised the lower end of its profit forecast for the year. It now expects its ongoing business earnings per share to be between $14.25 and $14.75, up from $14 to $14.75 previously.
For the quarter, the company reported earnings of $320 million, or $4.15 a share, up from $177 million, or $2.21 a share, in same quarter the year prior. Its ongoing operating profit rose to $3.50 a share from $2.70 a year before.
Sales slid 0.2% to $5.2 billion.
Analysts polled by Thomson Reuters had expected adjusted earnings per share of $3.36 on revenue of $5.13 billion.
Sales in North America increased 3.7% to $2.8 billion.
Sales slid 3.3% to $826 million in Latin America during the quarter. Excluding currency fluctuations, sales increased by 4%. Sales in Europe, Middle East and Africa decreased slightly to $1.3 billion, and were flat with currency excluded.
In Asia, sales decreased 4.7% to $363 million and were flat on a currency neutral basis.
Shares in the company, down 2.5% in the past three months, were inactive in premarket trading.
Write to Austen Hufford at austen.hufford@wsj.com