Whirlpool Axes Guidance, 5K Jobs Due to 'Recessionary' Demand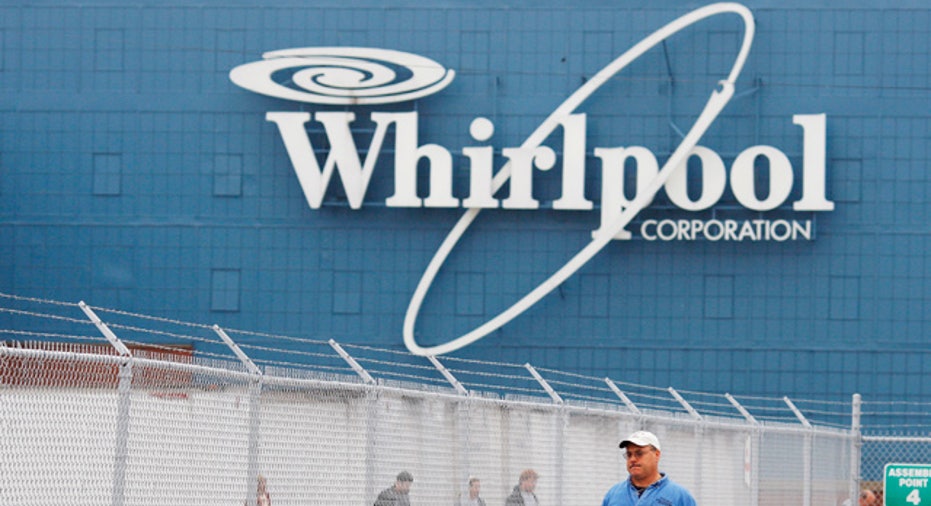 Whirlpool (NYSE:WHR) posted a third-quarter earnings dud and slashed its full-year outlook on Friday, prompting the world's largest appliance maker to announce plans to axe about 5,000 jobs amid "recessionary" demand from the developed world.
The gloomy news from Benton Harbor, Mich.-based Whirlpool sent its stock spiraling more than 12% into the red Friday.
The maker of KitchenAid and Maytag appliances said it earned $177 million, or $2.27 a share, last quarter, compared with a profit of $79 million, or $1.02 a share, a year earlier.
Excluding one-time items, it earned $2.35 a share, badly missing the Street's view of $2.68. Revenue inched up 2.3% to $4.63 billion, trailing consensus calls for $4.69 billion. Gross margins shrank to 12.4% from 14.3%.
"During the quarter, we experienced weaker-than-expected global industry demand and elevated material costs," CEO Jeff Fettig said in a statement. "Our results were negatively impacted by recessionary demand levels in developed countries, a slowdown in emerging markets and high levels of inflation in material costs."
Meanwhile, Whirlpool slashed its financial outlook, now projecting 2011 EPS of $4.75 to $5.25, down from $7.25 to $8.25 previously.
In light of the poor quarter and outlook, Whirlpool said it plans to slash 5,000 positions, mostly in North America and Europe. The company said about 1,200 of those spots are salaried.
Whirlpool also said it will close its manufacturing facility in Forth Smith, Ark. by mid-2012.
"As we previously indicated, in a period of uncertain economic growth and consumer demand, we would be prepared to take the necessary actions in order to expand our operating margins and improve our earnings," Fettig said. "Given the weakening global economic environment, we are today announcing aggressive plans that will result in substantial cost and capacity reductions."
Shares of Whirlpool tumbled 12.09% to $53.16 Friday morning amid the downbeat news. The company's stock had already suffered a 32% 2011 decline as of Thursday.