Which U.S. Restaurant Chains Have the Most Sales?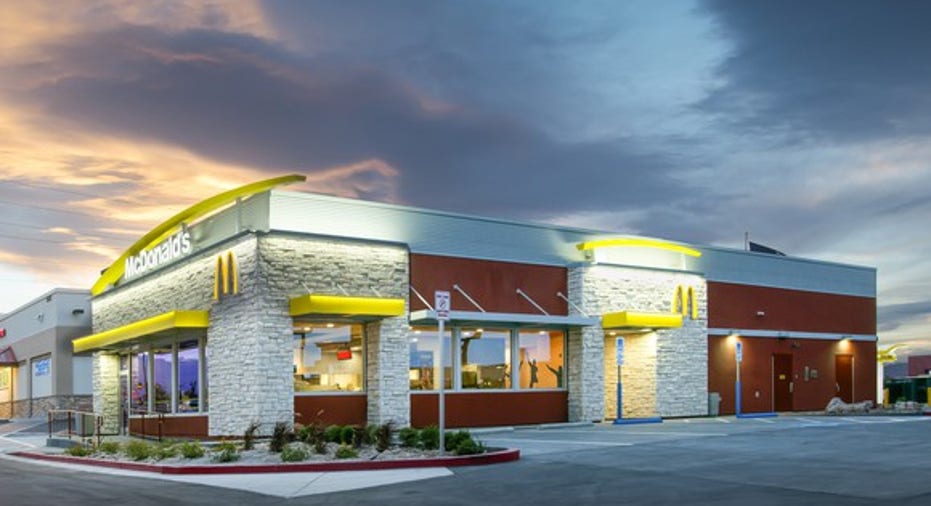 The biggest American restaurant chains can officially put any thoughts of recession behind them.
Overall the top 100 largest chains in the United States saw sales jump by 5.9% in 2015, according to Nation's Restaurant News' annual Top 100 report [subscription required]. That's the strongest growth since 2006, building on a 4.6% spike last year.
"The 2016 report shows the highest growth in 10 years of the Top 100 study," said Alan J. Liddle, NRN data and event content director, and database manager for the Top 100 project. "The Top 100 chains had some pretty good momentum in unit growth and solid same-store sales. That was a good combination."
The big winners overall were beverage/snack, which posted 11.1% growth; chicken, which climbed by 10.9%; and convenience stores, which added 10.5% to their sales totals.
"If you look at lifestyles these days, people are cramming a lot more activity into their day and feel a lot of times that they don't have an hour or 90 minutes to spend on dinner. They have 20 minutes to spend on dinner," Liddle said."Certainly price point can be an issue because the Casual-Dining price point is higher than Quick Service and Fast Casual."
The top 10, while largely unchanged from last year, saw casual dining staples Applebee's drop out while Domino's moved in.
"It wasn't that Applebee's had a bad year its U.S. systemwide sales rose 3.5% in the latest year, easily besting its 1.3% growth from the previous year. It was just that Domino's had a great year," NRN wrote.
The top spot once again went to McDonald's, with $35.8 billion in restaurant sales. Image source: McDonald's.
Here's a look at the top 10:
1. McDonald's : Despite all of its troubles in recent years, McDonald's not only remains the largest chain in the United States, its $35.8 billion in sales is just under the combined total of the next three companies on the list.
2. Starbucks : One of the biggest gainers in the Top 100, Starbucks saw its U.S. sales climb from just under $14 billion to nearly $16 billion.
3. Subway: The chain was not helped by the fact that its spokesperson, Jared Fogle, was involved in a sex scandal which saw him sent to prison. That in part led to a 3.4% decline in U.S. systemwide sales, which followed a 2.6% drop in the previous year. It notched $11.5 billion in sales, according to NRN.
4. Burger King: The Restaurant Brands International chain saw solid growth fueled in part by clever promotions sending its sales from $8.6 billion to just over $9.1 billion.
5. Wendy's : Burger chains accounted for three of the top five spots, with Wendy's coming in just below Burger King with slightly more than $9 billion in sales.
6. Taco Bell: While its fast-casual Mexican rival Chipotle gets more publicity, this Yum! Brands quick-serve chain continues to be the sales leader with its $8.8 billion in sales being about double what its heavily hyped competitor did.
7. Dunkin' Donuts : While it's not growing as fast as Starbucks, the coffee chain still posted higher sales for the year, growing from $7.1 to $7.6 billion.
8.Chick-fil-A: The chicken chain that inspires cult-like devotion posted over $1 billion more in sales, rising from $5.7 to over $6.7 billion.
9. Pizza Hut: A second Yum! Brands entrant hit the top 10 though, its sales were somewhat stagnant at $$5.8 billion, up from $5.65 billion last year.
10. Domino's: As noted above, the pizza chain has been posting big gains, adding stores, and generally increasing its market share. It just edged out Applebee's for the 10th spot, but it could climb even higher in years to come.
What does it all mean?
While fast-casual gets a lot of the media attention (though Chipotle probably wishes it hadn't over the past few months) casual dining still dominates. In addition, while a lot of press has gone to McDonald's "struggles" in recent years, most chains would be very happy to have those kind of problems.
At the top, McDonald's and Subway actually saw their store counts fall slightly while Burger King, Pizza Hut and Wendy's reported basically flat numbers. That's at least in part because the concepts have saturated the market while a chain like Domino's -- which added over 130 U.S. units -- still has room to grow.
The article Which U.S. Restaurant Chains Have the Most Sales? originally appeared on Fool.com.
Daniel Kline has no position in any stocks mentioned. He almost never eats at McDonald's, but enjoys the McFlurry. The Motley Fool owns shares of and recommends Chipotle Mexican Grill and Starbucks. Try any of our Foolish newsletter services free for 30 days. We Fools may not all hold the same opinions, but we all believe that considering a diverse range of insights makes us better investors. The Motley Fool has a disclosure policy.
Copyright 1995 - 2016 The Motley Fool, LLC. All rights reserved. The Motley Fool has a disclosure policy.